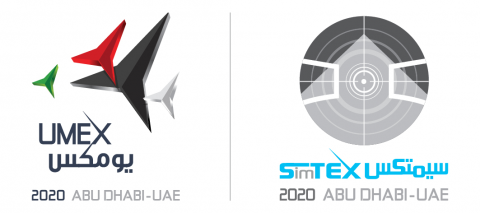 The Higher Organising Committee of the Unmanned Systems Exhibition and Conference (UMEX) and Simulation Exhibition and Conference (SimTEX) today convened its first meeting in the run-up to the 2020 edition of the dual event.
The meeting drew the participation of His Excellency Staff Brigadier Pilot Ali Mohammed  Musleh Al Ahbabi, Chairman of the Higher Organising Committee of UMEX and SimTEX, and Humaid Matar Al Dhaheri, CEO of ADNEC Group. Attendees identified and discussed action plans and best practices to ensure the successful delivery of the mega event that showcases Fourth Industrial Revolution technologies in the unmanned systems, simulation and training domains. They also emphasised that the events will aim to continue strengthening Abu Dhabi's reputation as a top global destination for hosting high-calibre events.
Jointly organised by Abu Dhabi National Exhibitions Company (ADNEC) and the General Command of the UAE Armed Forces, UMEX and SimTEX 2020 will run from 23 to 25 February 2020 at the Abu Dhabi National Exhibition Centre under the patronage of His Highness Sheikh Mohammed bin Zayed Al Nahyan, Crown Prince of Abu Dhabi and Deputy Supreme Commander of the UAE Armed Forces.
The Committee further reviewed the opportunities and challenges created by the growing global interest in UMEX and SimTEX as an ideal platform for manufacturers, exhibitors, decision makers and experts to connect and explore the latest innovations in the field.
His Excellency Brigadier Air Marshal Al Ahbabi said: "UMEX and SimTEX 2020 assume special significance given the widespread adoption of unmanned systems in various defence and civilian sectors due to their operational and tactical efficiency and flexibility."
He added: "The dual exhibition provides a unique opportunity for our national industries to showcase their capabilities and explore new markets for their advanced systems through building strategic partnerships with major international players in this domain."
His Excellency Brigadier Air Marshal Al Ahbabi also encouraged national entities from the public and private sectors to step up collaboration to ensure the continued success of the event. This is necessary to demonstrate the UAE's significant advances in the regulatory, economic and technological aspects of the unmanned systems landscape.
Humaid Matar Al Dhaheri said: "UMEX and SimTEX represent a remarkable success story for ADNEC as part of the company's strategy to expand its portfolio and attract new global events to Abu Dhabi. To build on its achievements and maintain its status as a prominent operator of world-class international venues, ADNEC is committed to investing in infrastructure development and modernisation of its facilities and services on a sustained basis. Doing so will allow us to enhance the overall experience of our exhibitors and visitors, and meet their varied expectations in terms of service quality and flexibility."
He added: "ADNEC has implemented an ambitious strategy to promote the dual event globally that involves conducting marketing campaigns as well as participating in major events, exhibitions and conferences worldwide. In addition, we are leveraging our broad network of international partners and exhibitors operating in this vital sector to highlight the traction and substantial benefits that participating in UMEX and SimTEX will bring."
The 2018 edition of UMEX and SimTEX attracted 122 local and international companies and 12,400 visitors from 34 countries. It also facilitated several deals and partnership agreements between the participating companies.
Categories