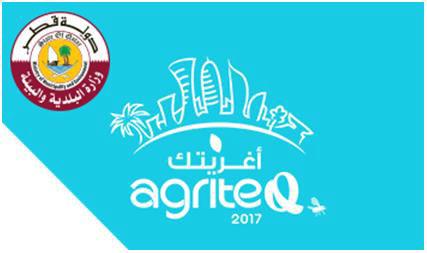 More than 100 local, regional and international companies to participate in exhibition
The 5th Qatar International Agricultural Exhibition (Agriteq 2017) is set to open on Wednesday, March 22, 2017, at the Doha Exhibition and Convention Center—expecting to attract the participation of more than 100 local and global leading agriculture companies. The latest edition will feature five international pavilions and host a number of seminars, workshops, and panel discussions to enable exchange of experiences and knowledge sharing for the local sector's further improvement.
His Highness Sheikh Dr. Faleh bin Nasser Al Thani, Assistant Undersecretary of the Ministry's Agricultural Affairs, Livestock and Fisheries and Head of Agriteq 2017's Supervisory Committee, stressed: "The participation of many international stakeholders reflects the growing awareness of experts and institutions concerning the agricultural sector's important role in Qatar's economic diversification to achieve self-sufficiency in agricultural and vegetable productions. This can be achieved by enhancing the local food industries and reducing dependency on imported products."
"Agriteq 2017 is organized by Ministry of Municipality and Environment of Qatar in collaboration with IFP Qatar Ltd and under the patronage of His Excellency (H.E.) Sheikh Abdullah bin Nasser bin Khalifa Al Thani, Prime Minister and Minister of Interior of Qatar, will provide a major boost to the local agricultural sector, in terms of actively participating in Qatar's sustainable and comprehensive development per the highest international standards. The Qatar Government aims to achieve self-sufficiency in agricultural production as part of its strategic priorities." Al Thani, concluded.
Categories