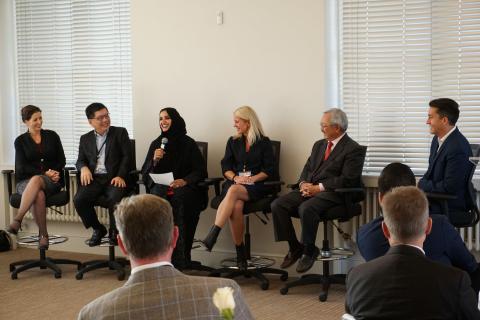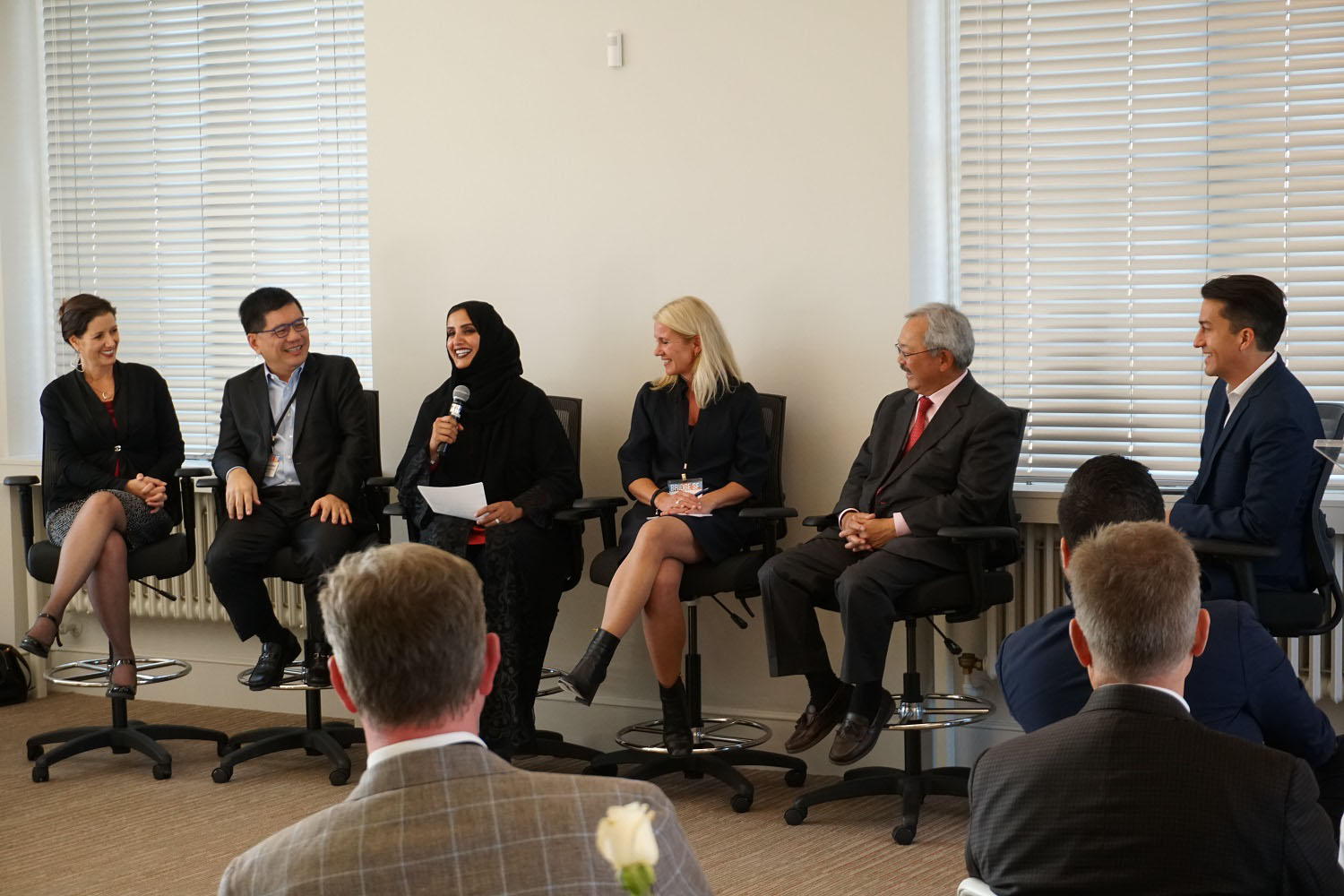 H.E Dr.Aisha Bin Bishr, Director General, Smart Dubai Office, represented Dubai in an international gathering of city leaders in San Francisco earlier this month. Organised in conjunction with the San Francisco Mayor's Office, the University of California, Berkeley and the City Innovate Foundation, BRIDGE SF is a collaboration of public, private, non-profit, and academic institutions coming together to challenge assumptions, develop skills, share best practices, and build partnerships that drive innovation for a better tomorrow.
"Dubai is in the midst of an ambitious, citywide transformation powered by smart technology. We value these opportunities to share our experiences with our global peers and advance the future of smart cities across the world," H.E. Dr. Aisha Bin Bishr said.
Reflecting on the event, H.E. Dr. Aisha Bin Bishr said: "The BRIDGE SF conference in San Francisco was an opportunity to meet global city leaders in an open forum where we could learn from each other, share challenges and solutions, and collectively work towards a smarter future for our cities. Conferences like BRIDGE SF are necessary to ensure we are consistently helping each other to utilise the latest technology innovation to create more efficient, seamless, safe and impactful city experiences for everyone." Dr. Aisha Bin Bishr added.
During the event, H.E. Dr. Aisha Bin Bishr presented the strategy, approach and accomplishments of the Smart Dubai initiative to a panel of international city leaders including: San Francisco Mayor Ed Lee, Oakland Mayor Libby Schaff, Stavanger Mayor Christine Helgo and Cheow Hoe Chan, CIO of Singapore IDA.
Dr. Aisha Bin Bishr also participated in a Mayors Panel with the city leaders from San Francisco, Oakland, Stavanger and Singapore to further discuss smart city strategies. Dr. Aisha Bin Bishr highlighted Smart Dubai's "benefit-first" approach, in which all smart city policies, initiatives and services are first evaluated for the positive impact each will have on the daily life of all residents and visitors to Dubai. Dr.Aisha also stressed the importance of an agile and collaborative approach to city transformation, supporting impactful decision making through a rich partnership network from the public and the private sector.
Joined by city leaders from Kobe, Japan; Singapore; Stravanger, Norway; Miami and San Francisco, USA, Dr. Aisha Bin Bishr participated in an "Urban Mobility Collider" session to discuss current mobility initiatives and services being implemented in each of the cities. Representing Dubai, Dr. Aisha Bin Bishr shared details on the Dubai Autonomous Transportation Strategy launched His Highness Sheikh Mohammed Bin Rashid Al Maktoum, Vice-President and Prime Minister of the UAE, which will ensure 25% of all transport is driverless in 2030.  Dr. Aisha Bin Bishr also highlighted benefits from the strategy, including increase in road and pedestrian safety; reductions in travel time, and environmental benefits resulting from smart transportation projects.
Categories