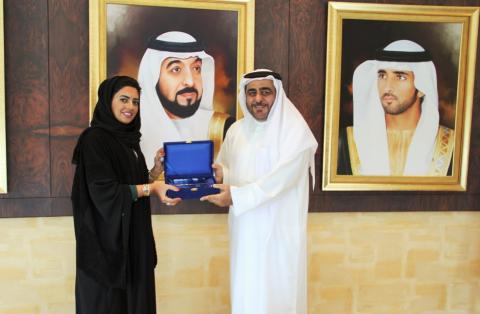 Both parties share common vision to make positive impact in regional & global arenas
[UAE, September 16, 2014] – Dr. Mansoor Al Awar, Chancellor of Hamdan Bin Mohammed Smart University (HBMSU), recently met with Shaima Al Zarooni, Chief Executive Officer of International Humanitarian City (IHC), in Dubai to strengthen their bilateral relations and future mutual cooperation in various fields.  During the meeting, both parties discussed HBMSU's vision to highlight the relevance of an enriched knowledge and promote a culture of creativity, innovation and scientific research through smart learning in the UAE. The university aims to produce a highly skilled generation capable of building an intelligent and sustainable economy. The meeting also provided a platform for the IHC CEO to introduce the organization and its framework. The IHC focuses on providing global humanitarian assistance using the best logistics and high-level services.
Dr. Al Awar said: "The bilateral meeting between the HBMSU and the IHC reflects the strong resolve of both organizations to build transparent communication channels and explore mutually beneficial cooperation in the coming years. This commitment further reinforces their common aspiration of making a positive impact in the regional and international arenas."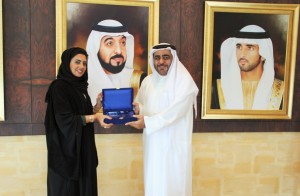 He also praised the IHC for its significant contributions to the UAE's international humanitarian campaigns. Dr. Al Awar assured that the HBMSU is fully committed to fulfilling its social responsibilities by supporting the UAE Government's charitable works.
Categories