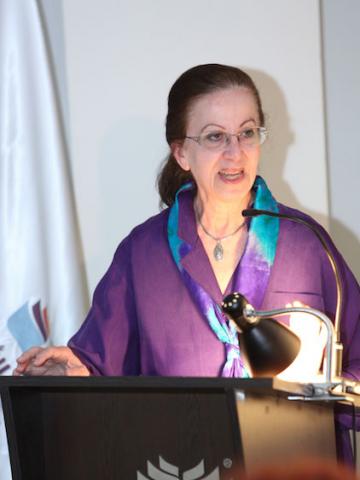 Harvard Professor Wasmaa Chorbachi was honored and hosted by Ahliah School as one of its 1961 graduates for a presentation entitled "They wrote on clay: Beauty in shards".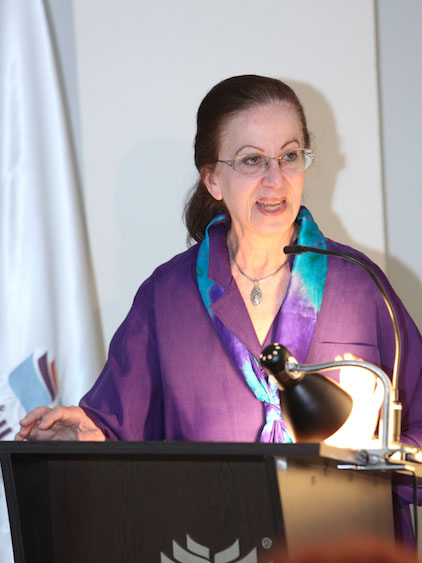 Professor Chorbachi received her PHD in Islamic art history from Harvard University, joined its faculty and continued to work there. She produced a large portfolio of ceramics combining Arabic calligraphy, geometric patterns, and floral motifs, which she illustrated during her presentation. Her art work was exhibited at many venues including: The Arthur Sackler Museum in Cambridge, the National Museum of Women in the Arts in Washington D.C., the Sursok Museum in Beirut, amongst other places. Her ceramics works have been acquired by museums including: The Royal Scottish Museum in Edinburgh, the British Museum in London, The Boston Museum of Fine Arts, Beit Al Qur'an Bahrain.
During the presentation, Professor Chorbachi explained her connection with her artwork saying: "In clay and the word, I find the connection to my ancestors and my artistic inspiration. My large ceramic platters are meant for visual display, and to carry a message through their Arabic calligraphic design rather than for a daily utilitarian use.  I usually design the central aspect of relief and textured decoration while executing the rest of the piece in a free improvisation style."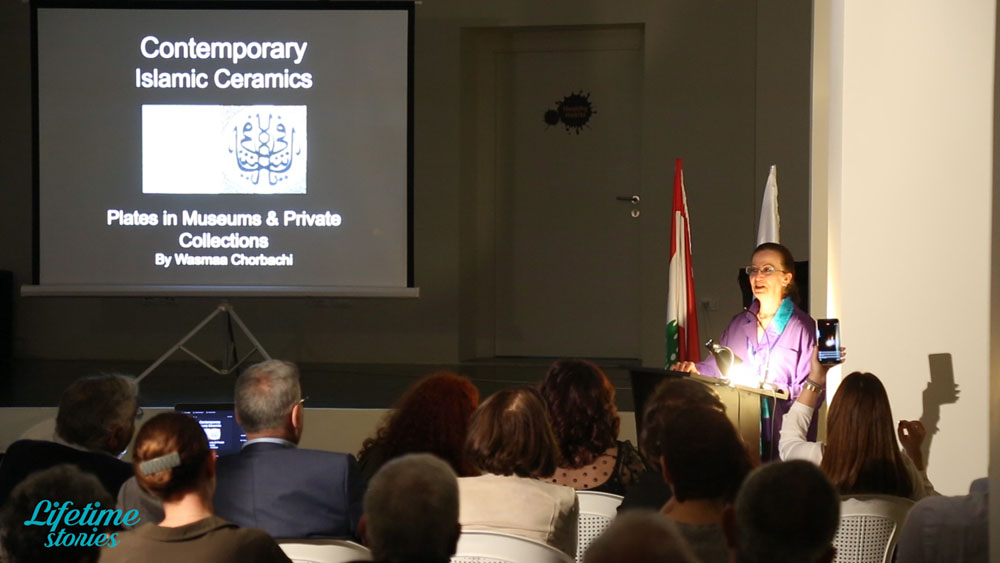 She clearly demonstrated the scholarly body of work in geometry, performed by early Arab mathematicians, that underlies the plethora of forms of calligraphy and geometric art designs.
As for the impact of Ahliah School on her life, she remarked: "I remember the impact of my first interview with Madame Cortas, and that overwhelming heart stirring feeling you get when you feel you're in the right place, with the right person".
At one point she turned my disinterest and objection to attend a class into a yearlong reading tutorial; "You can just imagine the effect that this had on a teenager hearing this from her head mistress. A total and complete empowerment! It was etched in stone on my mind and soul."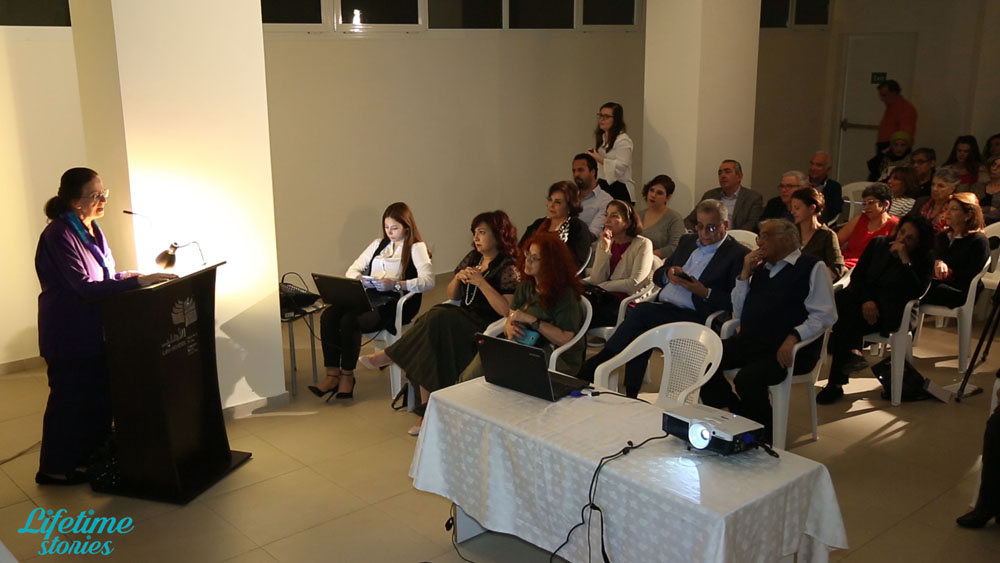 Ms. Rida Ayache, Principal of Ahliah School stated that the school is honoring its rich legacy during the centennial celebrations and expressed her pride in the many school graduates who excelled in different fields. The school underwent a major transformation in the last decade that earned it dual accreditations from the New England Association of Schools and Colleges and the Council of International Schools. It is an honor welcoming Professor Chorbachi at her alma mater again. The school is still keen on giving personal attention and enough room for its students to express their potentials.
During Ahliah's Centennial (2016-2017), the school's family and friends are celebrating the school's achievements and impact throughout its hundred years. The Centennial Celebrations were launched in October 2016 by Vanessa Redgrave performance of a "World I Loved: the Story of an Arab Woman" based on a book by Wadad Makdesi Cortas, principal of Ahliah (1934-1974). This was followed by many workshops in various subjects and an Art Exhibit: "Five Artists in One Century 2017-1916 which brought to the public the work from five world-renowned artists.
Categories