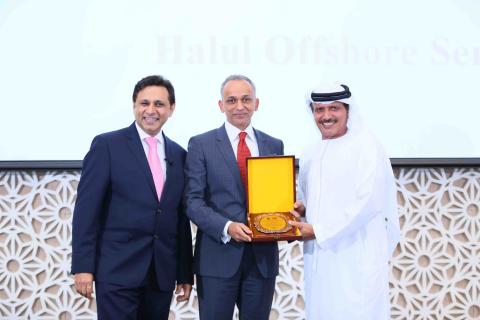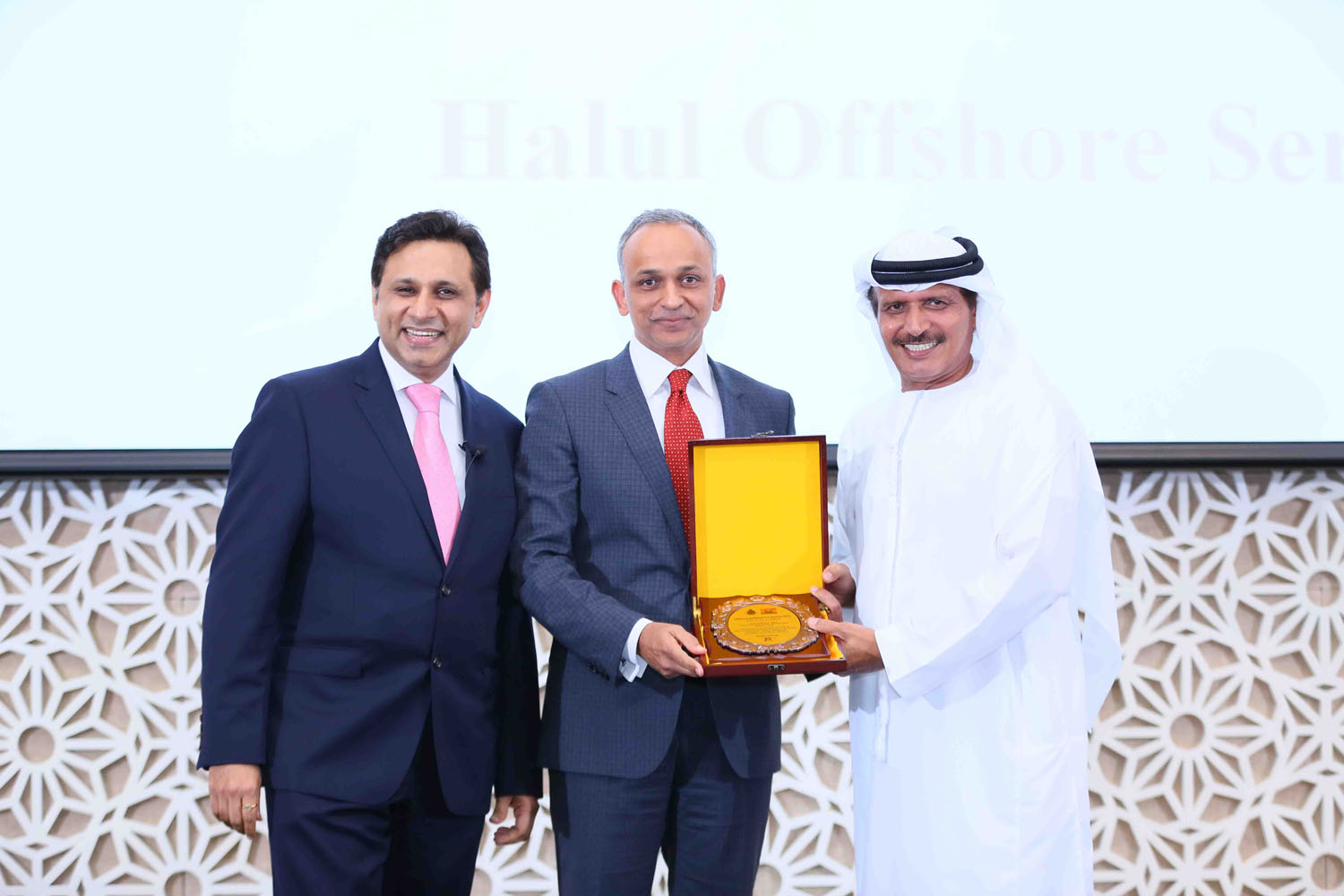 Halul Offshore Services Co., the offshore marine services arm of Milaha (Qatar Navigation), won the 'Excellence in Health, Safety & Environment Award' at the recently concluded 2nd Offshore Achievement Awards for the jack-up rig & liftboat industry. The award ceremony was held during the annual Offshore Jack Up Middle East (OJME) Conference at The Address Hotel, Dubai Mall, UAE.
The prestigious award recognized the outstanding performance of Halul Offshorein ensuring the health and safety of its employees and partners in addition to protecting its assets and the environment.
Mr. Abdulrahman Essa Al-Mannai, President and CEO of Milaha, Halul Offshore's parent company, said: "The 2nd Offshore Achievement Awards 2016 is a leading platform for the Jack Up Rig & Liftboat industry, and it is a tremendous honour to be recognized vis-a-vis our peers. At Milaha, we take pride in our young fleet and, most importantly, in our staff who are committed to upholding the highest safety, health, and environmental standards daily."
Mr. Vivek Seth, CEO of Halul Offshore, said: "We are proud that our health and safety track record has been recognized for the sixth time in less than two years. This award is a strong motivator for us to continue working towards setting even higher standards with regard to safety, health, and in protecting our assets and the environment."
The 2nd Offshore Achievement Awards 2016 for the Jack Up Rig & Liftboat industry recognizes the valuable contributions of the Jack Up Rig and Liftboat trade, honouring individuals and organizations for successfully launching initiatives, strategies, and programs to achieve measurable results. The conference and the award ceremony were attended by more than 200 renowned rig owners, designers, equipment manufacturers, shipyards, and other professionals from the industry. H.E. Khamis Juma Buamim, Chairman of the Dubai Council for Marine and Maritime Industry (DCMMI), chaired the Award Selection Committee.
Categories