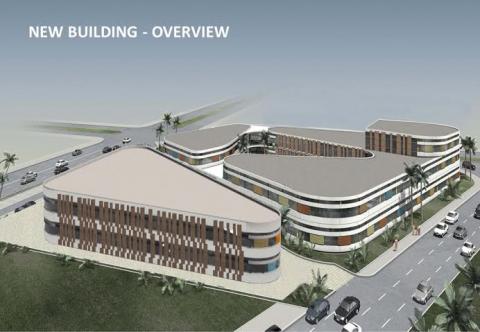 Gulf Extrusions (Member of Al Ghurair Group), a leading global manufacturer of extruded aluminium products, has announced that it is supplying aluminium for Dubai Autism Center's AED 73-million building project in Al Garhoud as part of its strong support for the institution. The company will provide aluminium extrusions for the project's façade solutions and other related works being done in the soon-to-open facility.
Construction in the Center's new building is moving ahead at full steam to meet the target completion this year. The long-awaited bigger facility is expected to accommodate more children with autism and address their unique needs through specially designed classrooms and other amenities. The building will also have commercial office spaces for lease. Gulfex, along with   other key companies such as Emirates Global Aluminium, Jotun, Gutmann and Technical Glass, will supply the necessary materials to ensure continuous works on the new premises.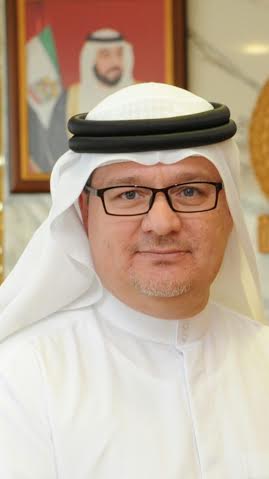 Modar Al Mekdad, General Manager, Gulf Extrusions, said: "Our Company is always ready to lend its support to non-profit organizations, such as Dubai Autism Center that are helping the marginalized segments of society. Similar to the objectives of cause-oriented groups, we are fully committed to alleviating the plight of people in need. At Gulfex, we look forward to the completion of Dubai Autism Center's new building this year amidst the mounting demand for more facilities that will help special children and their families. We are proud to be contributing to the Center's project and we vow to support similar initiatives in the future."
Founded in November 2001, Dubai Autism Center is a non-profit organization that is dedicated to improving the quality of life for children with autism and their families. Maintaining international standards, the Center offers intervention programs using a holistic approach as well as information, support, advice and training to professionals and parents of children with autism. It also works towards facilitating a better understanding of autism in the UAE.
Currently, the Center provides individualized educational programs to 46 students, with another 270 children on the waiting list. The average waiting time for assessment and diagnosis is six months despite the fact that the Center conducts two to three assessments per week.
"The valuable contributions of Gulfex and other various organizations to the ongoing construction of our new building are highly commendable. We hope that many companies will follow in their footsteps in helping make our society a better place to live in.  As we extend our gratitude to them, rest assured that we, at the Center, will keep providing the best services to children with autism to assist them in living a meaningful life," Mohamed Emadi, Director, Dubai Autism Centre, concluded.
Categories