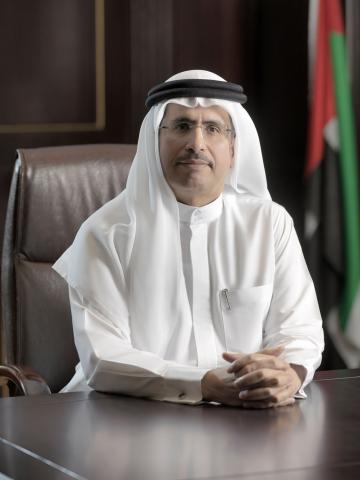 Among only 100 global organisations invited to be early adopters of the new international standards
Dubai Electricity and Water Authority (DEWA) has been invited by the Global Reporting Initiative (GRI) to be part of the Standards Pioneers programme, which brings together the leading global organisations in sustainability, to be among only 100 organisations from around the world to implement GRI's new international standards before it becomes obligatory by the end of June 2018.
This invitation further emphasizes DEWA's role in the implementation of the wise leadership's directives towards attaining sustainability and enhancing DEWA's leading position among top global organisations in sustainability reporting.
"Joining the Standards Pioneers program affirms our commitment to implement the vision of HH Sheikh Mohammed bin Rashid Al Maktoum, Vice President and Prime Minister of the UAE and Ruler of Dubai, to improve government performance based on global best practices. This step also enhances our leading position in implementing the latest standards of preparing and issuing sustainability reports while also reinforcing Dubai's leading global position. We are committed to support international efforts in sustainability which is an integral part of our strategy and culture to become a sustainable and innovative global organisation; in line with the UAE Vision 2021, and the objectives of the Dubai Strategic Plan 2021 to become smart, integrated, connected and sustainable with clean, healthy and sustainable environmental elements," said HE Saeed Mohammed Al Tayer, MD & CEO of DEWA.
"We will define our performance and practices in the field of sustainability to our partners, related authorities and stakeholders, so that we all work according to a green strategy that depends on conserving natural and environmental resources, taking into consideration all the relevant social, cultural and economic aspects. DEWA has achieved global results on the Sustainability Culture Indicator. DEWA has made significant progress in 2016, reaching 88.7% as compared to 85% in 2015, which not only reflects an increase of 3.7% but also exceeds the global average of other international foundations that performed the survey," Al Tayer added.
DEWA has joined GRI's GOLD community, which includes diverse companies and organisations across business, consultancies, civil society, academia, labour, public and intergovernmental agencies that are considered GRI's core supporters. The community serves as a global platform for DEWA to get the latest developments and innovations in sustainability and prepare reports, while building strategic partnerships with its counterparts that share mutual goals in improving sustainability reporting across all aspects.
GRI is an international independent organisation that helps businesses, governments and other organisations to understand and communicate the impact of business on critical issues such as climate change, human rights, corruption and many others. GRI provides the world's most widely used standards on sustainability reporting and disclosure, enabling businesses, governments, and civil society organisations to make better decisions based on reliable and realistic information.
Categories