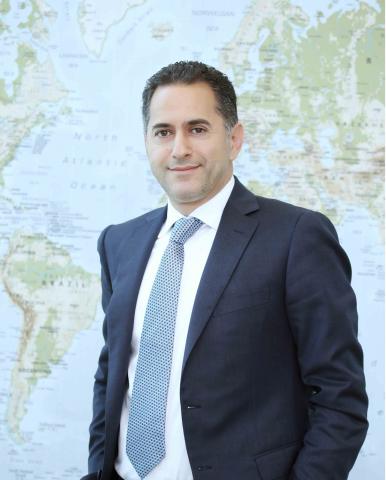 Globe Express Services (GES) has revealed that its commitment to 'Make a Difference' and give back to the community has widely been reflected in its newly launched 'One Shipment One Dollar' social campaign, an initiative that seeks to help underprivileged children in pursuing their right to an education. The global Corporate Social Responsibility (CSR) program will bring hope and joy to young generations worldwide.
Under the initiative, GES will donate USD 1 for every executed shipment across any of their international offices throughout the period of March 1st to August 31st, 2017. The total proceeds of this campaign will be contributed to selected NGOs coming from respective countries that deal with building and securing a safe learning environment for kids.
Mustapha Kawam, GES President & CEO, said: "Globe Express Services believes that education is a key factor in building stronger and sustainable communities. Each one of us should feel responsible towards helping children develop their personal identity through getting a proper education. By doing the latter, we will contribute to the society's overall well-being. Despite all the social barriers and limitations in having access to quality education especially in deprived areas, GES plays a leading role in providing its educational support. The team behind our campaign will collaborate with relevant organizations to guarantee a proper implementation of this initiative where all children will be receiving the needed assistance."
Through this six-month 'One Shipment One Dollar' campaign, GES will provide underprivileged children with the opportunity to obtain a proper education and develop their full potential in a safe environment away from any harm. On top of that, GES encourages its employees and loyal customers worldwide to support this CSR initiative by donating their unwanted clothes, shoes, toys and accessories to these children.
"Smiles and joy will fill those kids' hearts, some of whom do not even have the basic essentials of life. Through our 'One Shipment One Dollar' initiative, we look forward to do whatever it takes to transform their lives into a better future. Children will feel empowered and will gradually be able to uplift their country and promote peaceful communities. Real giving means Making a Difference in an individual's life and eventually his surroundings. We invite everyone to join hands and be part in this noble act," Kawam added.
This campaign will leverage GES international networks and strengthen its position as one of the world's leading logistics companies. The campaign will also encourage new business collaborations and strategic partnerships with corporations that share a common goal of investing in less fortunate societies and secure a decent future for them all.
Categories