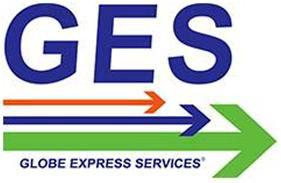 Reviews unified global business strategy & key market challenges
 Launches new 'One Shipment, One Dollar' CSR program to support education for underprivileged children
 In a move to review its accomplishments for 2016 and to draft a three-year business plan, Globe Express Services recently hosted a meeting of its C-Level Executives from across the world at their office in France. Top-level officials from all GES offices worldwide gathered to discuss a unified global strategy that strongly focuses on operational excellence and other key concerns such as market challenge and ways to exceed customer expectations.
During the two-day session, senior officials talked about ongoing improvements within Global Express Services such as the launch of the cargo management solution and the deployment of the next level of innovative technology. They also presented strategies for further developing the logistics business in various regions consolidated through Globe Express Services' offices and concentrating on the growth of trade lanes in key regions.
Commenting on the outcome of the meeting, Mustapha Kawam, President & CEO, GES, said: "The C-Level Executive Meeting was an important podium for Globe Express Services to discuss strategies to enhance performance and superior services. This should begin with senior management who are the regional representatives as well as the backbone of the company and can make a difference by seizing crucial opportunities. Our achievements in 2016 motivate us to work with renewed enthusiasm on developing a road map for the next three years and addressing challenges in our evolving industry."
GES also launched its new corporate social responsibility (CSR) campaign – 'One Shipment, One Dollar' – with the objective of helping underprivileged children across the world get an education. Through the initiative, the company has pledged to donate USD 1 per shipment from all their worldwide offices starting March 1 to August 31, 2017 to non-government organizations involved in child education.
"We have witnessed new levels of optimism and self-confidence in most developing countries that are driving them towards higher future goals. This new-found enthusiasm has created tremendous opportunities for logistics firms such as Globe Express Services. Leveraging such upbeat settings, we will continue to push our goals higher to ensure renewed growth, expansion and transformation at all our offices worldwide. At Globe Express Services, we aim to be a solution-oriented, knowledge-based organization that can push developing countries towards transformational change," concluded Kawam.
Categories