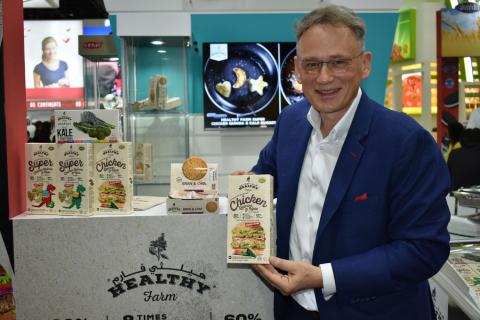 Company reveals product line expansion with launch of new offerings
Award-winning Global Food Industries (GFI), a world-class value-added frozen food manufacturing company and part of Albatha Holding, continues to maintain its market leadership as the first ever Emirati company to produce a diverse range of award-winning tasty and natural healthy food products. The company's Healthy Farm brand, a range of nutritious food products that have no added monosodium glutamate (MSG), no mechanically deboned meat, no trans-fats, no sugars, no food fillers, no food colouring and no gluten, was developed to cater to the increasing number of consumers in search for a very unique tasting, healthy and nutrition-packed food options amidst a fast-paced lifestyle. Due to its growing popularity, the company has revealed an expansion initiative, the recent launch of Healthy Farm Biscuits and plans to introduce more offerings under the Healthy Farm brand.
The company has revealed that its Healthy Farm initiatives complement the results of a recent survey conducted by Oman Insurance, Bupa Global and YouGov, showing that 94 per cent of children in the UAE have demonstrated more awareness about the significance of healthy living and maintaining a balanced diet. The survey also reveals that 60 per cent of children would eat healthier food under parental supervision.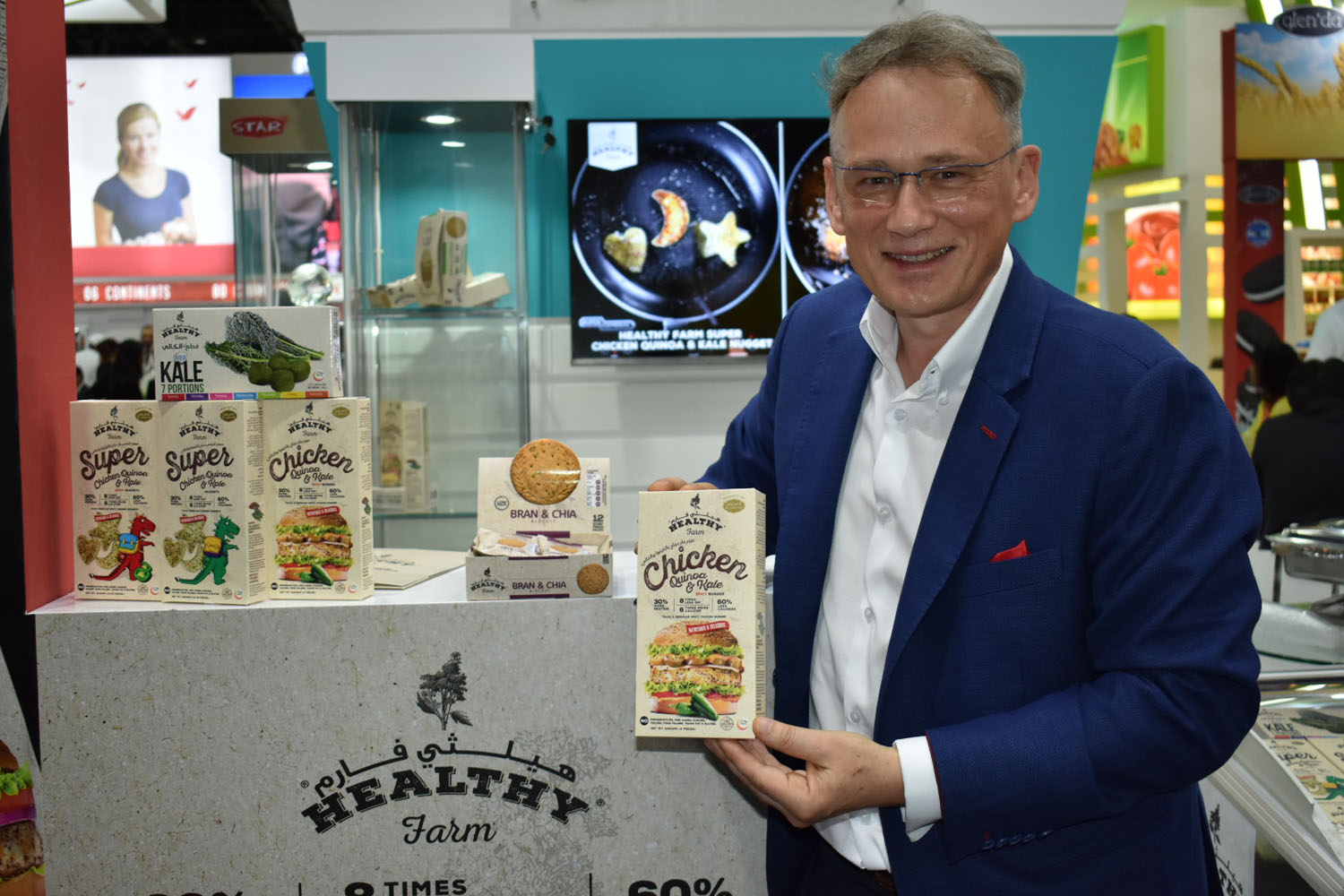 "We are proud to hold the distinction of being the first Emirati company to offer a healthy range of food products that have been developed to address health and wellness needs of UAE nationals and residents. Our market leadership has further inspired us to continuously innovate and develop newer food products that help improve the quality of life in the UAE and the region," said Jacek Plewa, General Manager, GFI. "Our Healthy Farm range, which was created to reach family-oriented target markets, has now become a highly-preferred brand of choice for discerning consumers seeking for quality products in line with their health and wellness needs. The overwhelming response has inspired us to reach out to one million consumers within a year to try out our new products--all developed to provide families with a key range of healthy readymade food options for their daily nutrition needs."
In line with the coming opening of schools, the company has announced that they will be setting up sampling kiosks across major hypermarkets and supermarkets like Lulu, Union Coops, Sharjah Coops, Abu Dhabi Coops and Ajman Coops, to name a few. The move looks to give parents and children a taste of GFI's healthy offerings.
"We want parents and their children to experience what we are offering—tasty and healthy food that suits their growing needs. Our sampling kiosks, which will be strategically located around key hypermarkets in the UAE, will increase engagement with our brand, educate about Healthy Farm products and consequently offer a healthy eating choice for the whole family in an engaging way," concluded Plewa.
Launched early this year with the theme, 'Nothing to hide, the choice is yours,' Healthy Farm products are being presented as the ultimate delicious and nutritious food. The products comprise a healthy blend of boneless halal chicken breast, red quinoa, kale, and seven other mixed vegetables. Healthy Farm's 'Chicken Quinoa & Kale Burgers' and 'Super Chicken Quinoa & Kale Nuggets' are high in protein, rich in fiber and offer only one gram of fat per 60gm of patty or nuggets, which are nutritionally beneficial for students as they return to school from summer break. The products are all 100 per cent natural and in comparison, to standard burgers or nuggets contain 30 per cent more protein, 90 per cent more fibre, 40 per cent less sodium, 40 per cent less carbohydrates and 60 per cent less calories with 8 times less fat. For more info follow healthyfarmme on Facebook, Instagram and Twitter.
---
About Global Food Industries
Global Food Industries (GFI), which is part of the reputable Albatha Holding, was established in 1992 to provide delicious value-added food products to its discerning consumers. Containing the finest halal raw materials from across the world, GFI brands enjoy a significant presence across all trade channels throughout the GCC region. The company guided by its principles of commitment, achievement, teamwork, and entrepreneurship fully adheres to innovation and stringent standards to deliver products that are highly regarded for their unique taste, nutritional value, and convenience. 
About Albatha:
Albatha is the Arabic word for 'valley', inspired by the notion of growth and progress. Headquartered in the United Arab Emirates, Albatha was founded in early 1950s by Sheikh Mohammed Sultan Al Qassimi, whose vision and entrepreneurship has resulted in formation of a widely diversified group. Today, under the leadership of its Chairman, Sheikh Ahmed Mohammed Sultan Al Qassimi, the group is comprised of over 25 autonomous companies - specializing in sectors as diverse as automotive, healthcare, manufacturing, engineering, electronics, FMCG, food and real estate. For more information, kindly log on to www.albatha.com
Categories