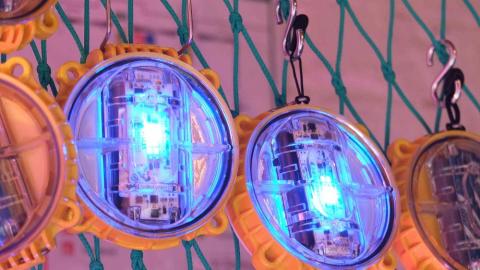 New initiatives join Programme's inaugural cohort, whose simple, effective and locally-based innovations address some of the world's biggest challenges.
A project building battery-powered underwater fishing lights to reduce unwanted catch and a bartering system that replaces money with goats to improve the lives of Pakistan's rural communities are among the second stream of projects under Expo 2020 Dubai's Global Best Practice Programme.
The 20 hand-picked initiatives, known as 'Untold Stories', join the Programme's inaugural cohort of 25, whose simple, effective and locally-based solutions address some of the world's biggest challenges, including those laid out in the Sustainable Development Goals (SDGs) – 17 global goals designed to achieve a better and more sustainable future for all.
Latest additions include UK-based SafetyNet Technologies, which has designed underwater lights called 'Pisces' that attract certain fish and repel others. Easily affixed to nets, these battery-powered devices – currently being deployed across the world – help reduce bycatch, while supporting sustainability efforts within the global commercial fishing industry.
Also selected is 'Goats for Water', a project from Pakistan-based social enterprise UpTrade that eases the economic marginalisation of low-income, water-stressed rural communities through a unique bartering mechanism that uses goats rather than money.
The Global Best Practice Programme highlights the importance of bringing together creative minds to develop innovative solutions and is an integral part of Expo 2020's commitment to encouraging positive change through cooperation and knowledge sharing.
The expanded Programme and Expo 2020's global innovation and partnership programme Expo Live are among a range of Expo-backed initiatives already working to positively impact areas related to the global goals. Both will play a crucial role in the next World Expo, which runs from 1 October 2021 to 31 March 2022, helping to inspire concrete action to build a better future for all.
For more information on the Global Best Practice Programme, click here.
 
Source: www.expo2020dubai.com