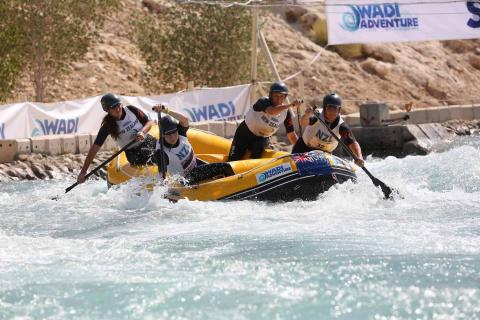 Organizers & spectators alike laud high level of competition
Germany, Great Britain, Czech Republic, Brazil, and New Zealand dominated the slalom races held today (Thursday, November 3, 2016) as part of the ongoing 2016 World Rafting Championship running until November 5, 2015 at Wadi Adventure in Al Ain.
The races ran from 8am until 1:30pm and pitted all 85 participating teams from 28 countries in the Under-19, Under-23 and Masters (40+) divisions (Men and Women). The results are as follows:
Under 19 Men: 1st Germany, 2nd Russia, 3rd Slovakia; Under 19 Women: 1st Great Britain, 2nd Russia, 3rd Italy; Under 23 Men: 1st Czech Republic, 2nd Brazil, 3rd Great Britain; Under 23 Women: 1st Brazil, 2nd Czech Republic, 3rd Great Britain; Master Men (40+): 1st Czech Republic, 2nd Slovakia, 3rd Great Britain; and Master Women (40+): 1st New Zealand, 2nd Japan, 3rd Czech Republic.
In addition to WRC Community Event and Activation, Wadi Adventure also hosted the UAE Flag Day ceremony at its premises' to showcase the patriotism citizens and residents of the UAE hold for the country. It was a great opportunity for the 27 visiting countries to experience the vast and rich UAE culture.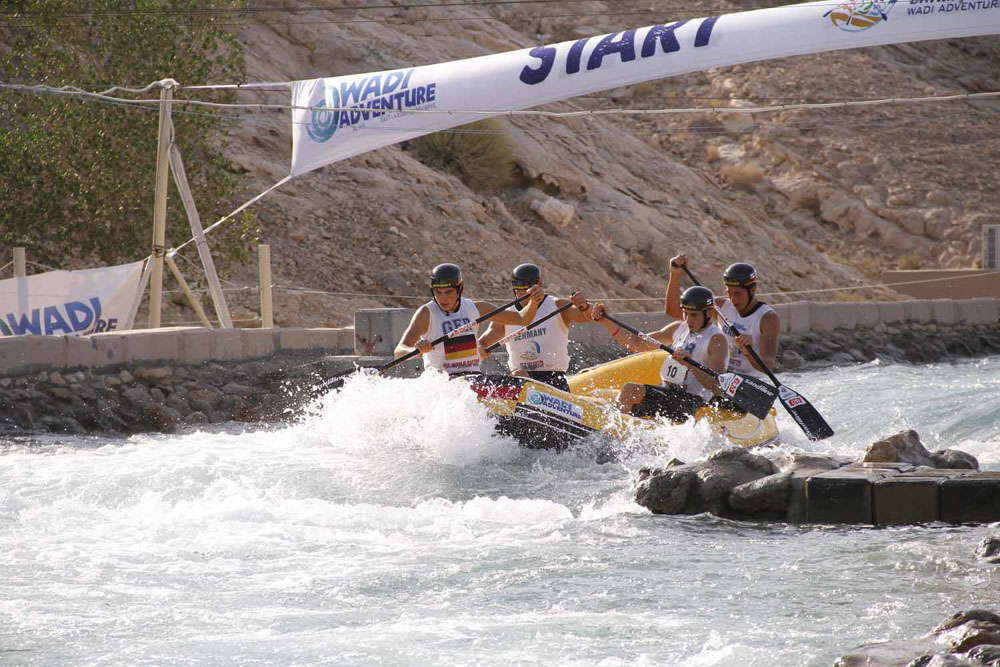 Joe Willie Jones, President of the International Rafting Federation, said: "This year's championship just keeps getting better, with today's slalom races treating spectators to the kind of fierce competition and world-class rafting skills that only this tournament can offer. Now that our athletes have measured up their competition and familiarized themselves with the terrain, we can expect even more exciting rounds ahead. Hats off to Germany, Great Britain, Czech Republic, Brazil, and New Zealand for paddling their way to victory today, and the very best to all as we enter day three."
Mr. Nilesh Mistry, General Manager-Wadi Adventure added: "So far it has been very smooth sailing for the 2016 World Rafting Championship and we would really like to commend the organizers and our staff for ensuring the high quality and utmost safety of each event. There are still a couple more days ahead so once again I invite all residents and guests of the UAE to join us at Wadi Adventure and watch rafting at its finest."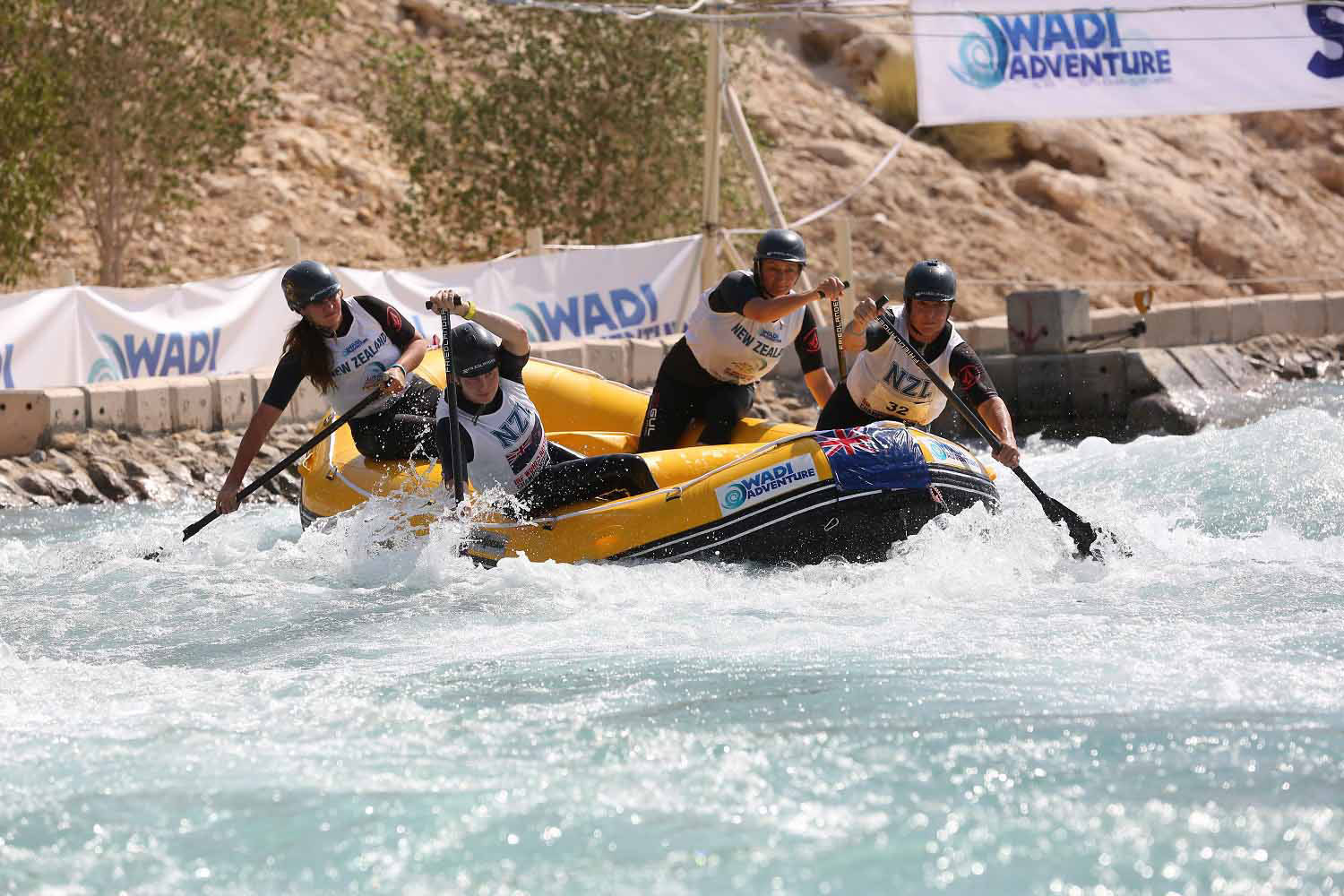 The 2016 World Rafting Championship is being organized by Wadi Adventure and International Rafting Federation in cooperation with Three60 Leisure under the patronage of H.H. Sheikh Nahyan bin Zayed Al Nahyan, Chairman of the Abu Dhabi Sports Council. The participating teams will battle each other in the Sprint, Head-to-Head (H2H), Slalom and Downriver disciplines of the R4 (four-man) -class tournament until November 5, 2016.
This year's championship is privileged to have Tamouh Investments Group as main sponsor, support of Abu Dhabi Sports Council and the Abu Dhabi Police; media Sponsor: Abu Dhabi Media, Abu Dhabi Sports, Yas; sponsors: Trojan and Belvedere, Mubadala, Tafawuq Facility Management, Al Ain Water and Jobe Watersports; and valued Partners: Abu Dhabi Tourism & Culture Authority, Eastern Motors Jeep, Green Mubazzarah Chalets, Danat Al Ain Resort, Al Ain Distribution Company, Al Ain City Municipality, Techno Gym, Universal Hospital, Aster Clinique, Abu Dhabi Airport, Dubai Airport and Hemaya Security Services. 
For complete event details and schedules, please visit http://www.internationalrafting.com/events-2/events/wrc-2016-wadi-uae.
Categories