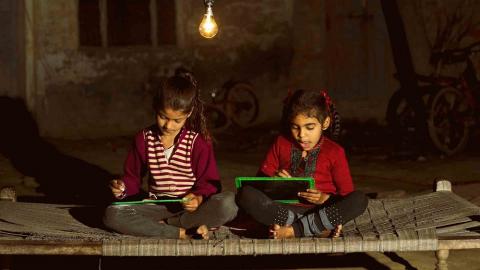 Alliance with Expo Live will back creative solutions to help improve people's lives around the world.
Expo 2020 Dubai has teamed up with the Bill & Melinda Gates Foundation to support grassroots innovators with the ambition and potential to improve the lives of people living in challenging environments, many of which have been worsened by the current global health crisis.
The link-up with Expo Live, Expo's global innovation and partnership programme, was announced at the close of the fifth International Participants Meeting (IPM), and reflects a wider determination among organisers and participants to promote global collaboration and commit to action for a better future.
Empowering innovators working on creative solutions, the initiative will identify, co-fund and upscale ideas with a specific focus on water, sanitation, health, agriculture and financial inclusion, and will aid millions of people around the world.
The Gates Foundation's Emergency Response Programme, which helps communities build strong systems to strengthen their ability to respond to a crisis, will share expertise, best practices and technical assistance. Expo Live Global Innovators will help assess how grassroots solutions can be applied elsewhere in the world, spreading optimism for the future and inspiring further action towards the Sustainable Development Goals.
Grantees identified under the initiative include PichaEats, a Malaysia-based catering and meal-box service powered by 'Picha chefs' – refugees who create authentic delicacies and cuisines from their homelands; myAgro, which uses cell phone technology to enable smallholder farmers in Mali to set aside funds for the purchase of high-quality agricultural supplies and training; and Seenaryo, which is  supporting life skills and academic achievement for children in refugee and local communities across Lebanon and Jordan.
The IPM, where the collaboration was announced, saw Expo organisers and representatives from more than 190 participating countries gather remotely to discuss their unwavering commitment to shared goals, bringing together some of the brightest minds from across the globe to help tackle some of the world's most pressing challenges.
 
Source: www.expo2020dubai.com