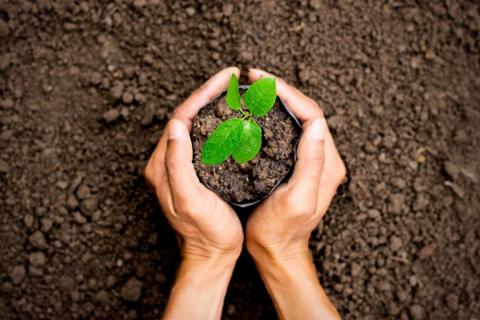 Mastercard's research, under its Priceless Planet Coalition, shows more people want to take meaningful action to preserve the planet.
Eighty-five per cent of adults across the world are willing to take personal action to combat environmental and sustainability issues in 2021, according to new research on sustainability conducted by Mastercard under its Priceless Planet Coalition.  
That figure was even more pronounced in the UAE, where 96 per cent of adults were willing to take action, the new survey by Expo's Official Payment Technology Partner revealed.
The results show higher consumer passion for the environment, as personal attitudes evolve as a result of COVID-19, with four in five (83 per cent) adults in the country more mindful of their impact on the environment since the pandemic.
Globally, almost three in five people (58 per cent) have become more conscious about how their actions can impact the environment, with Gen Z and Millennials (65 per cent) leading this trend.
The study of 24 countries is part of Mastercard's Priceless Planet Coalition, which seeks to tackle the global climate crisis by planting 100 million trees worldwide and re-growing forests over five years.
Last year, Expo 2020 joined the global coalition, reinforcing its ambition to create a positive impact on the environment, while empowering and inspiring global action against climate change.
The Priceless Planet Coalition is continuing to unite the efforts of consumers, financial institutions, merchants and cities to fight climate change, with plans currently in progress for the restoration of 1.2 million trees in Kenya's Makuli Nzaui landscape.
As the largest event ever staged in the Arab world, Expo 2020 aspires to create a meaningful and measurable impact beyond its site. Terra – The Sustainability Pavilion at Expo 2020 Dubai has already inspired action towards a cleaner, safer, healthier world. More than 100,000 people visited the pavilion during a special three-month preview of the pavilion earlier this year, with more than 90 per cent of those surveyed saying the experience has motivated them to positively change their behaviour.
 
Source: www.expo2020dubai.com