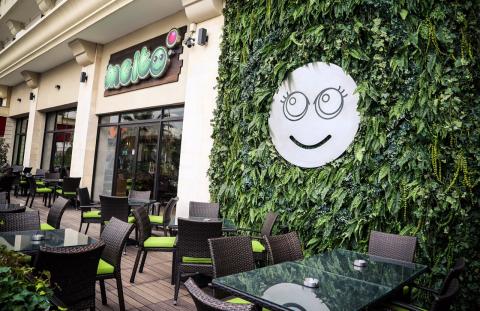 Meito, the international German franchise brand offering low-calorie drinks, has announced the opening of its first outlet in Beirut, Lebanon. This is being implemented through the project's Master Franchisee, RNR Company SAL (RNR).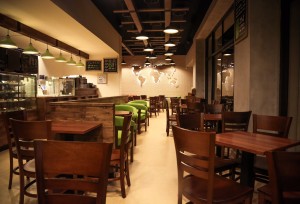 The grand opening took place on the ground floor of the Bayview Hotel, Ain El Mreisseh, next to the Corniche, on Saturday March 7, 2015, in the presence of the media personality Mrs.Zeina Janbeih, of food and lifestyle bloggers, and members of the community. The location has been conveniently chosen to provide visitors of the outlet with the most beautiful outlook onto the Mediterranean Sea.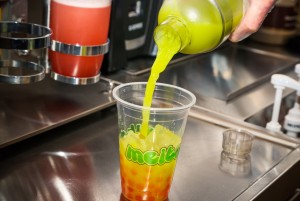 Following a fully-fledged rebranding operation, Meito International has recently unveiled a whole new concept together with RNR, a newly established international company with an impressive portfolio in construction as well as food and beverage. "We have been working hard and hand-in-hand with RNR over the last five months as one family to pave the way for this exciting growth opportunity. The rebranding included the new store design as well as the extension of the whole product range," said Mr. Oliver Benjamin Goetze, Managing Director of Meito Int'l. Meito is already well known for their Bubble Tea, the best in low-calorie, refreshing drinks combining a variety of 6.6 million different flavors and tastes. The Meito Bubble Tea is also a fun drink that can be enjoyed with friends and family. "We are committed to a five-year plan to develop the Middle East and Gulf region. We are really pleased to have RNR as our franchise partner as we both share the same passion for the brand and welive by our Meito family philosophy: loving what we do," Goetze enthused. What is more, visitors of the Meito outletwill also be able to enjoy freshly brewed coffee, light frozen yogurt, as well as a rich selection of delicious snacks and cakes, in addition to a mouth-watering breakfast.   The new outlet is only one of several locations set to open in Lebanon. "The new Meito outlet is the perfect place to meet, relax, chill and socialize. Much attention has been placed on the finishing and décor. We wanted to create a second living room away from home, to be enjoyed by all ages with an outstanding service; to create truly memorable experiences for clients," said Mr. Rami Baalbaki, General Manager of RNR Company SAL (RNR). The event included live entertainment: a DJ playing a line-up of the latest hits, fire drummers performing in the middle of Ain el Mreisseh Street, as well as a flash mob which surprised and enchanted the crowd.
Categories