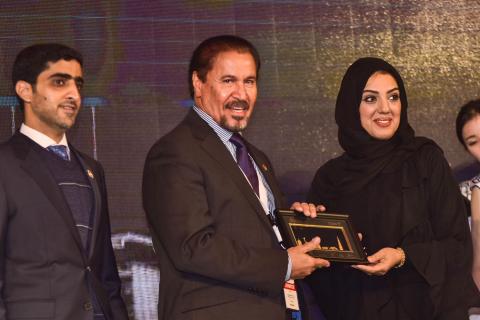 Dubai's mega project developer receives recognition from Dubai Land Department for its outstanding role in the event
Falconcity of Wonders LLC, the developer of the Falconcity of Wonders (FCW) multipurpose mega project arising in Dubai, has recently concluded its highly successful participation in the Dubai Property Show China in Shanghai. Falconcity of Wonders entertained a high volume of inquiries on its iconic 'The World in A City'-themed commercial, residential and entertainment complex.
China invested AED 1.74 billion in Dubai's real estate market in 2016 to rank among the emirate's Top 10 foreign property investors. Falconcity of Wonders joined this year's Dubai Property Show China as a Platinum Sponsor to help sustain China's interest in Dubai properties and connect face-to-face with local investors interested in the developer's 41-million-square-foot project which features scaled versions of the famed Seven Wonders of the World.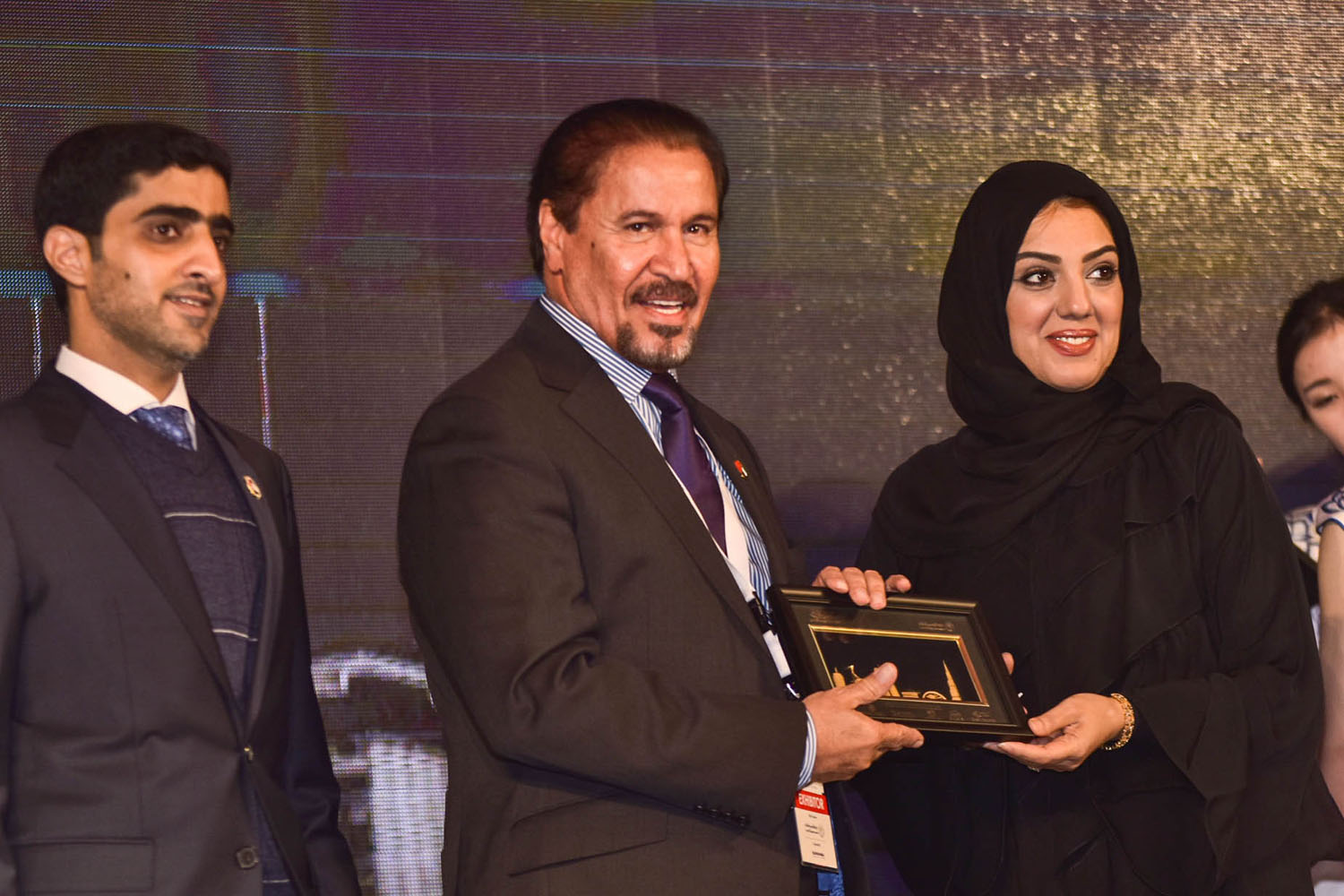 H.E. Majida Ali Rashid, Assistant Director General and Head of Real Estate Investment Management and Promotion Center, the investment arm of Dubai Land Department, awarded a Plaque of Appreciation to H.E. Salem Almoosa, Chairman and General Manager of FCW, in recognition to his exceptional involvement and valuable contributions to the event. The FCW also received an appreciation plaque from the Dubai Land Department for the company's key role and tireless efforts to ensure Dubai is among the most notable places in the global map.
Alharith Almoosa, Vice Chairman and Deputy General Manager of FCW further accepted another appreciation plaque on behalf of Falconcity from H.E. Ali Rashid in recognition to Falconcity's continuous support as Platinum Sponsor of the event.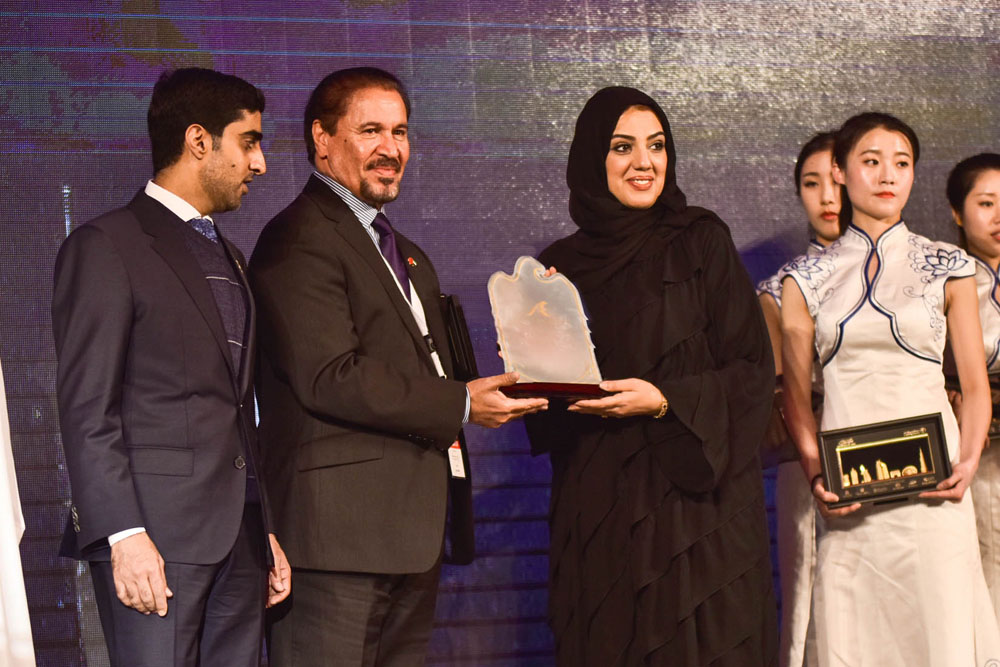 H.E. Salem Almoosa, said: "High net worth Chinese individuals continue to be drawn to Dubai's rich and diverse real estate landscape because of its potential to provide returns of as much as 30 per cent annually – surpassing the likes of Shanghai, Hong Kong and Beijing. Many of the investors we met agreed that our Falconcity of Wonders is a unique market-differentiated development that deserves a closer look among China's property elite. This has been one of our most productive participations in the Dubai Property Show ever, enabling us to further attract investments. We look forward to bringing most of the Chinese investors we spoke with onboard our project soon."
During Dubai Property Show China 2017, Falconcity of Wonders helped shed light on Dubai's exceptional strengths as a real estate market – including a business-friendly regulatory environment, a thriving tourism industry, and a safe and stable market. It also shared updates on the progress of its falcon-shaped flagship development which complements the vision of H.H. Sheikh Mohammed bin Rashid Al Maktoum, Prime Minister and Vice President of the UAE and Ruler of Dubai, to turn Dubai into a premier global tourism hub.
Categories