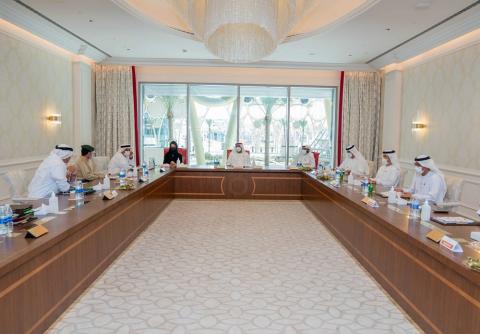 HH Sheikh Ahmed reinforces readiness of Expo to host the global community 
The high-level taskforce entrusted with the steering the progress of Expo 2020 Dubai has reaffirmed its commitment to welcoming the world, as it reviewed final preparations for the largest event ever held in the Arab world.
In an Expo 2020 Dubai Higher Committee meeting led by His Highness Sheikh Ahmed bin Saeed Al Maktoum – President of Dubai Civil Aviation Authority; Chairman and Chief Executive of Emirates Airline & Group; and Chairman of the Expo 2020 Dubai Higher Committee – members of the committee discussed the events and entertainment that will be on offer during the inspiring six months of Expo, which opens its doors to the world on 1 October 2021.
Expo 2020 officials updated the committee on precautionary measures to protect the health, well-being and safety of all visitors, with measures planned to develop in line with the latest guidance of the UAE Government and the world's leading medical, science and health experts. The committee also discussed Expo 2020's plan to provide vaccines to all official representatives of participating countries.
The wide-ranging legacy of the Expo 2020 site was also on the agenda at the meeting, where members sought to align future plans for the Expo site with the recently unveiled Dubai 2040 Urban Master Plan.
 
Source: www.expo2020dubai.com