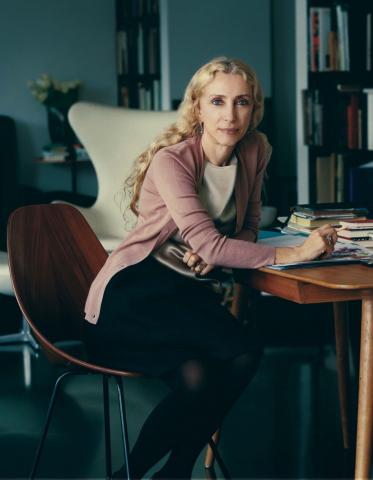 Dubai, UAE; October 19, 2014: The second edition of Vogue Fashion Dubai Experience (VFDE), to be held from October 30 to November 1, 2014, will be highlighted by two sessions of Fashion Talks delivered by international designers and opinion leaders in the fashion industry.
The Fashion Talks will complement an array of exhibitions, displays and a fashion show that define VFDE as the largest of its kind fashion event in the Middle East. Fashion Talks will be held at the Armani Hotel Dubai on October 31 and on November1, and are open to the public by online registration only at www.vfdebyemaar.com. A detailed schedule will be available shortly.
The Fashion Talks will shed light on key topics in the world of fashion with sessions on 'New Generation in Fashion', 'The Strength of Tradition,' 'Excess/Success', 'From Denim to Red Carpet' and 'Heritage Moving Forward.' The sessions will be led by an 'A' list of fashion celebrities including Franca Sozzani, Suzy Menkes, Alberta Ferretti, Roberto Cavalli, Philipp Plein, Peter Dundas and others. The moderators include journalist JJ Martin.
VFDE 2014 will also celebrate the work of eight international designers with a fashion show, scheduled on October 30 at The Dubai Mall Fashion Catwalk. The chosen brands, presenting their SS 2015 collections, are: Asudari Studio by Lamia Asudari from Saudi Arabia, Christopher Esber from Australia, J. JS Lee by Jackie JS Lee from South Korea, Madiya Al Sharqi from the UAE, Miuniku by Tina Sutradhar and Nikita Sutradhar from India, N°3 by Bushra Badri and Amira Al Khaja from the UAE, Stella Jean from Italy and Piccione Piccione by Salvatore Piccione from Italy.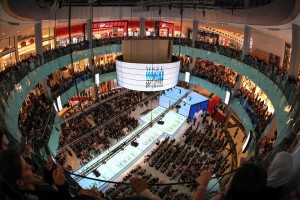 The International Talents Showcase, scheduled on October 31 and on November1 at Armani Hotel Dubai, will be the exclusive stage of 20 upcoming designers, selected by Vogue Italia through a talent scouting competition, to present their SS 2015 collections.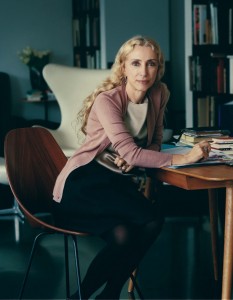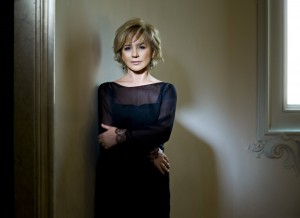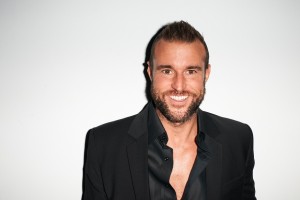 The selected brands are: Anabela Chan from the UK, Astrid Sarkissian from France, Augustin Teboul by Odély Teboul and Annelie Augustin from France and Germany, Faiza Bouguessa from France/Algeria, Charline De Luca by Carlotta De Luca from Italy, Coliac by Martina Grasselli from Italy, Dora Abodi from Hungary, Endemage by Lubna and Nadia Al Zakwani from Oman, Eun-Jung Lee from South Korea, Heaven Tanudiredja from Indonesia, Hema Kaul from India, Hooked | HKD by Farah Nasri from Lebanon, i'Alave by Eva Lai from the USA, Marius Janusauskas from Belgium, Mies Nobis by Millicent Nobis from Australia, Omelya by Kostya Omelya from Ukraine, Reem Al Kanhal from Saudi Arabia, Sarah Angold Studio by Sarah Angold from the UK , Shamsa Alabbar from the UAE and Steven Tai from Canada.
In addition, VFDE will host two fashion exhibitions, open to the public from October 30 to November 1. The Italian Way, will highlight the Italian style gathering eighty looks from the most important fashion brands of the last decades. The craftsmanship and the uniqueness that have defined the 'Made in Italy' globally, will be celebrated through five themes: Prints, Red Carpet, Embroidery & Appliqués, Black and Casual. A video installation of the most beautiful covers and pictures of Vogue Italia will complete the exhibition.
The second exhibition, taking place at the Bloomingdale's Atrium, is dedicated to Who is on Next?, a project, organised by Altaroma in collaboration with Vogue Italia, to scout and promote new talents of the Made in Italy.  This year Who is on Next? celebrates its 10th anniversary, marking a decade of commitment in the promotion of brands exclusively produced in Italy and supporting local handcraft and manufacturing. Further details on both exhibitions are available online - www.vfdebyemaar.com.
The VFDE 2014 sponsors are Sephora, LG Electronics, Pepsi Co and Maserati with OSN as the official media partner.
Note to Editors
About The Dubai Mall:
Located in the heart the prestigious Downtown Dubai, described as 'The Centre of Now,' is The Dubai Mall, the world's largest shopping and entertainment destination and the world's most-visited shopping and leisure destination. The mall is embarking on an ambitious expansion strategy to add 1 million sq ft of additional retail, entertainment and leisure space.
With a total internal floor area of 5.9 million sq ft, The Dubai Mall has 3.77 million sq ft of gross leasable space and over 1,200 retail outlets including two anchor department stores – Galeries Lafayette and Bloomingdale's – and over 200 food and beverage outlets as well as over 14,000 car parking spaces.
The Fashion Avenue, a 440,000 sq ft fashion precinct dedicated to high fashion, positions The Dubai Mall as the fashion capital for the region. Other niche components of the mall include The Souk, an elegantly designed precinct featuring jewellery shops, accessory outlets, traditional Arab clothing and handicraft stores, among others; and The Village, that offers a rich collection of denim brands and brings an outdoor community feel with tree-lined walkways, cafés and restaurants.
The Dubai Mall features the world-class Dubai Aquarium & Underwater Zoo featuring thousands of aquatic animals and a 270-degree walkthrough tunnel. The strong family entertainment components include KidZania®, an innovative children's 'edutainment' concept; SEGA Republic, a 76,000 sq ft high adrenaline indoor theme park; the 22-screen Reel Cinemas megaplex with a total capacity of 2,800 seats; and the Olympic-sized Dubai Ice Rink. Most recently, the mall unveiled the fossil of a 155-million year old real dinosaur, DubaiDino, displayed at its Souk Atrium.
The Dubai Mall is directly linked to The Address Dubai Mall, a world-class hotel, and to the Dubai Metro through a state-of-the-art travellator.
Along the mall's sprawling waterfront promenade, is the world's most spectacular outdoor musical water fountain – The Dubai Fountain – with lights, water jets and laser projections choreographed to themed music and songs. Spanning a length of over 275 m, the fountain's powerful water nozzles shoot water sprays of over 450 ft (equivalent to a 45-storey building).
The Dubai Mall acts as a gateway for visitors to Burj Khalifa, the world's tallest building. Tickets to At the Top, Burj Khalifa, the world's highest observatory deck with an outdoor terrace, are available exclusively to visitors of The Dubai Mall.
Follow The Dubai Mall on Facebook at www.facebook.com/TheDubaiMall; on Twitter: @thedubaimall; www.thedubaimall.com.
For more information on Emaar/The Dubai Mall, please contact:
kelly.home@bm.com; nivine.william@bm.com
About Condé Nast Italy
Edizioni Condé Nast Spa, entirely owned by Condé Nast International, is Italy's leading publisher of upscale titles. The company publishes 15 magazines (including a weekly title): Vogue, L'Uomo Vogue, Vogue Bambini, Vogue Gioiello, Vogue Sposa, Glamour, AD, Condé Nast Traveller, GQ, Vanity Fair, GQ Style, Vogue Accessory, Wired, Myself, La Cucina Italiana.
For more information on Vogue Italia, please contact:
alessandronozza@emanuelaschmeidler.com         lpiva@condenast.it
Categories