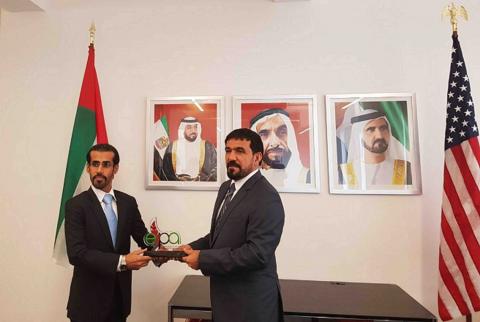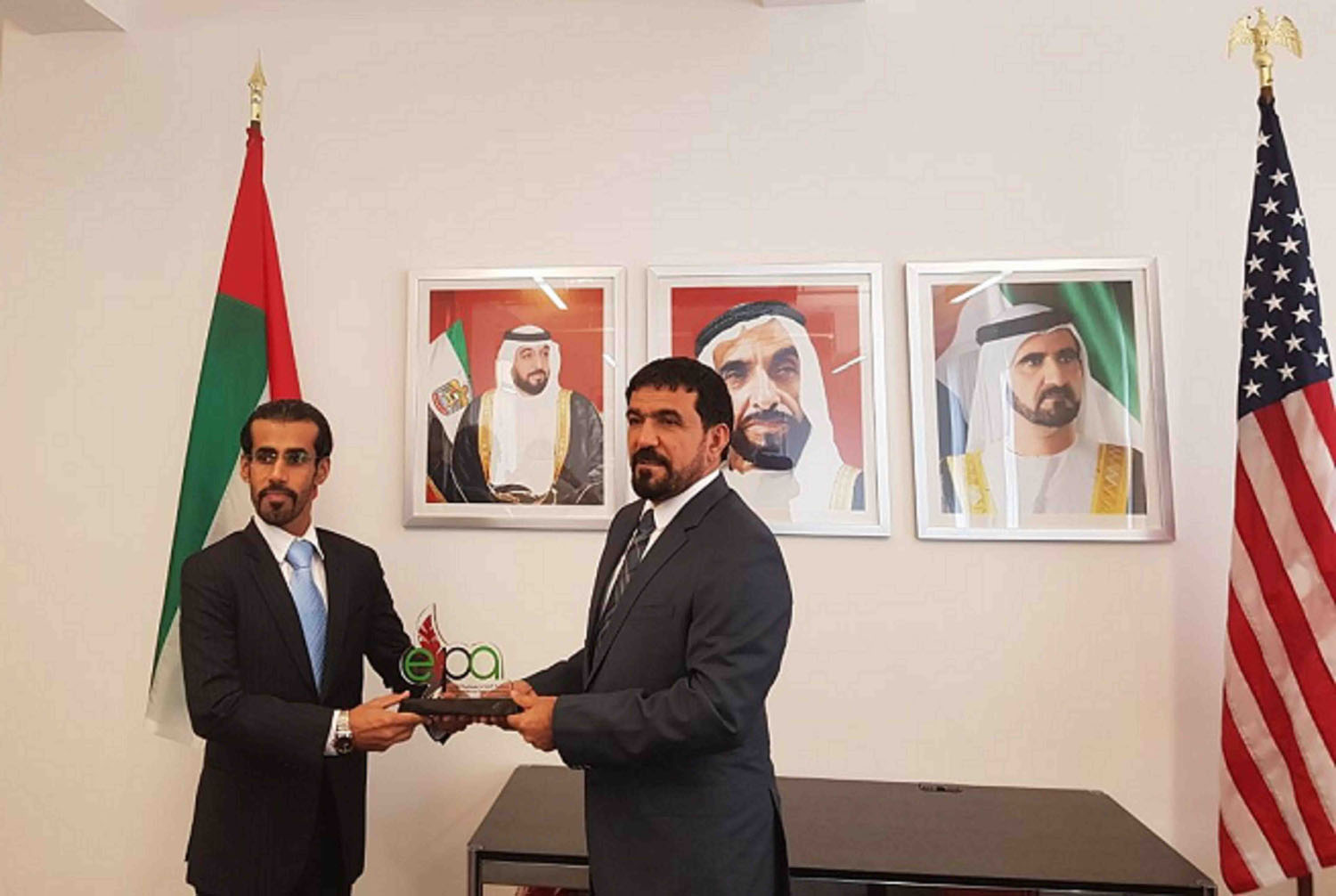 The Emirates Intellectual Property Association (EIPA) has joined the world's elite organizations involved in fighting intellectual property crimes at the '11th International Law Enforcement Intellectual Property Crime Conference.' The conference organized by the International Police Organization (Interpol) took place at the United Nations headquarters in New York City, US, recently. The UAE delegation consisted of Major General Dr. Abdul Quddus Abdul Razzaq Al-Obaidly, Assistant Commander-in-Chief for Quality and Excellence and the leader in initiating the establishment of UAE's best practices in this field; high-ranking representatives from Dubai Police; EIPA's head of Board of Directors; H.E. Dr Khalid Al Nokbi, member of EIPA's Board of Directors; and Abdul Rahman Al Muaini, EIPA's Secretary General. During the event, the delegates shed light on the UAE's pioneering experience in the intellectual property rights protection, supported by progressive and world-class legislative, legal, and operational structures.
Interpol took the opportunity to highlight its efforts to strategically go after organized networks behind counterfeiting crimes during the conference, in addition to introducing the best practices and the latest methodologies for combating intellectual property crimes. It also emphasized the need to stop the trafficking of illegal goods which has serious economic implications. The participants agreed to the importance of developing and implementing quality initiatives based on three main pillars of enforcement, education, and strategic partnerships – all of which will help destroy intellectual property crimes and subsequently accelerate development.
Major General Dr. Al Obaidly said: "Our participation formed part of our continuous commitment to the UAE's intensive efforts to protect intellectual property rights. Our presence in the conference not only shows the excellent relations between the UAE and Interpol but was also to discuss the UAE's possible hosting of the event's next edition."
He added that the gathering served as a platform for the UAE delegates to propose innovative solutions and new recommendations to develop joint mechanisms designed to enhance law enforcement and strengthen international security. He reiterated the UAE's support for ongoing Interpol-led global efforts to protect intellectual property rights in line with the country's initiatives promoting innovation, research, and science and technology. These local initiatives are the key to building a highly productive and competitive knowledge economy according to UAE Vision 2021.
The '11th International Law Enforcement Intellectual Property Crime' Conference was organized by Interpol in cooperation and partnership with the Immigration & Customs Enforcement (ICE); the U.S. National Intellectual Property Rights Coordination Center (IPR Center); Underwriters Laboratories (UL); and the International Anti-Counterfeiting Coalition (IACC). The event brought together international police and customs officers, prosecutors, government executives, and stakeholders.
Categories