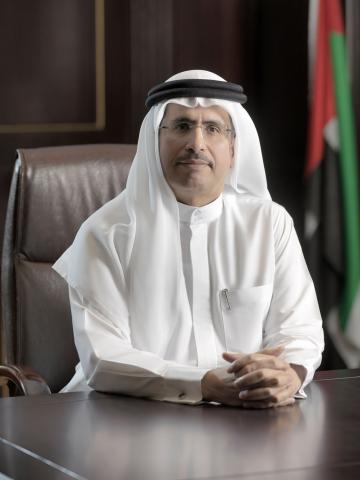 The third Emirates Energy Award (EEA), which is being held under the patronage of HH Sheikh Mohammed bin Rashid Al Maktoum, Vice President and Prime Minister of the UAE and Ruler of Dubai, under the theme 'Innovative Solutions for Clean Energy,' continues to receive applications from individuals and organisations from the private and public sectors from across the Middle East and North Africa (MENA).
"The Emirates Energy Award is consistent with the ambitious strategies and initiatives launched by our leadership, such as the UAE Energy Strategy 2050, which was announced by His Highness Sheikh Mohammed bin Rashid Al Maktoum, Vice President and Prime Minister of the UAE and Ruler of Dubai, to reduce individual and institutional consumption by 40%, and boost clean energy consumption by up to 50% in the UAE over the next three decades, while finding a balance between production, consumption and environmental preservation. This strategy will help diversify the energy mix to incorporate gas, clean coal and peaceful nuclear power. The Award is also linked to the Dubai Clean Energy Strategy 2050 for Dubai to generate 75% of its total power output from clean energy by 2050. This will lead to increased investments in renewable energy and long-term sustainable growth, achieving the sustainability of resource for generations to come," said HE Saeed Mohammed Al Tayer, Vice Chairman of Dubai Supreme Council of Energy and President of the EEA.
"Emirates Energy Award seeks to catalyse promising initiatives, and we are trying to attract leading innovations in renewable and clean energy, and alternative methods to conserve energy and preserve the environment and natural resources," added Al Tayer.
"Emirates Energy Award has benchmarked the latest international standards in renewable energy and sustainable development. The award created a new category for Connecting Solar Power to Buildings, with gold, silver and bronze medals for both small and large projects.
This award will help develop solar energy production techniques, and increase the number of the innovations. This will eventually lead to higher number of participants from the public and private sectors from companies presenting their best innovations and techniques," said HE Ahmad Buti Al Muhairbi, Secretary General of the Supreme Council of Energy, and Vice Chairman of the Executive Committee of the EEA.
EEA will conclude its promotion tours in February in Riyadh in Saudi Arabia, after running a series of MENA road-shows, which achieved remarkable participation and media coverage, including Morocco, Egypt, Jordan, Turkey, Qatar and Oman. EEA has 10 categories with gold, silver and bronze medals: Energy Efficiency-Public & Private Sectors, Energy Efficiency-Private Sector Large Energy Project, Small Energy Project, Connecting Solar Power to Buildings Project for Large Projects (over 500kW), Connecting Solar Power to Buildings Project for Small Projects (up to 500kW), Education and Capacity Building (Gold, Silver, and Bronze), Research and Development Young Professional Energy Award, and Special Recognition Award.
Anyone interested in applying can visit the EEA website www.emiratesenergyaward.com for further details.
Categories