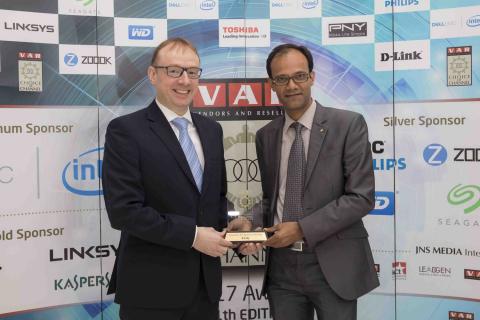 Retailer recognized for implementation of innovative next-gen retail concepts across all its stores to highlight the 'Future of Electronics'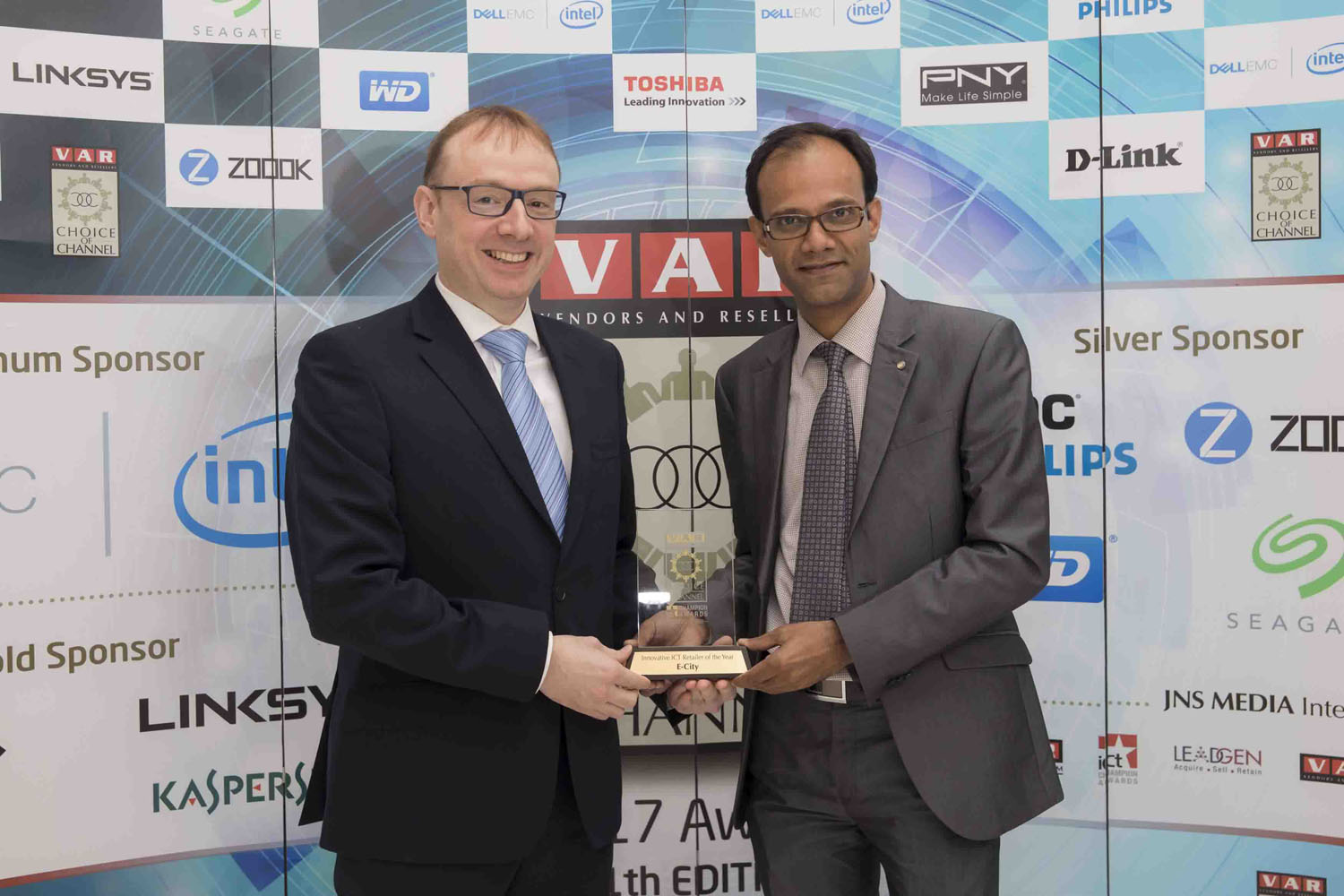 E-City, a leading operator of a chain of world-class multi-brand electronics retail stores across the UAE and a part of the Albatha Group, has been named 'Innovative ICT Retailer of the Year' during this year's edition of the Choice of Channel (COC) Awards, an initiative organized by one of the region's most recognized industry publications, VAR magazine. Now on its 11th year, the ceremony was held recently at the Shangri-La Hotel in Dubai. The event brought together many C-level executives of UAE vendors, distributors and resellers.
E-City was recognized for its successfully implemented re-branding campaign, which sought to showcase innovative next-generation retail concepts across all its stores—highlighting the ability to experience the 'Future of Electronics.' The re-branding strategy threw strong focus on innovation—installing the latest in electronic shelf labels, digital pricing and interactive screens in all its branches in the UAE. E-City bested other nominees in an online voting poll and a selection process made by a prestigious board of judges. The survey ran from March until the second week of April.
"We are proud to have received the recognition, which is a testimonial to the hard work and dedication that we have placed to achieve success," said Jaouad Dakir, CEO, E-City. "Core to E-City ethos is innovation and new technologies in retail—and this is why we want our customers to experience the 'Future of Electronics.' In fact, every inch of our stores has been redesigned to give customer's the benefit of convenience and a unique experience."
E-City is the electronics retail arm of Albatha Group - one of the largest conglomerates in UAE. The group is a Shariah-compliant organization, comprising of over 25 companies with over 7,000 employees spread across seven industry sectors i.e. automotive, consumer, engineering, home products, real estate, healthcare, household and personal care. Albatha's business is spread across the Middle East and North Africa (MENA) region with a distribution network that expands from the Indian sub-continent to Europe. Albatha represents over 200 international corporations serving them with their business and branding needs in the most effective and professional manner.
Categories