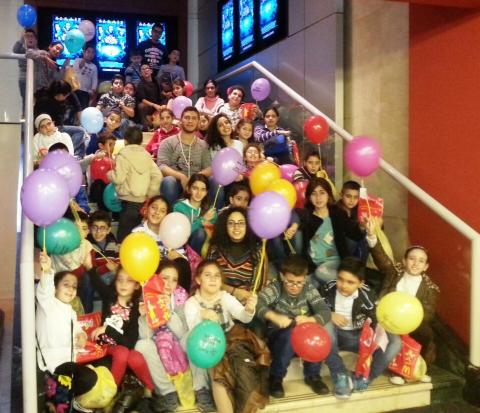 Beirut, December 15, 2014:
As this jolly season brings joy to all,Dunes Center will hold a wide array of Christmas activities throughout the month of December, committed to granting wishes, gifts, treats as well as entertainment to all. Located in Verdun, Dunes, Lebanon's first commercial center, always aims to give back and reward customers for their loyalty.   Commenting on the heartfelt initiatives,Ziad Dakroub, Executive Manager at Dunes, said, "We are delighted to continuously please our customers and maintain their loyalty. The essence of our job lies in bringing joy to the Lebanese people, especially during this season."   The launching of this month's activities started with Dunes' Facebook Christmas wish competition, asking fans to provide their Christmas wishes in the form of a letter for any item from Dunes' multiple stores and three winners will be announced upon the completion of the competition.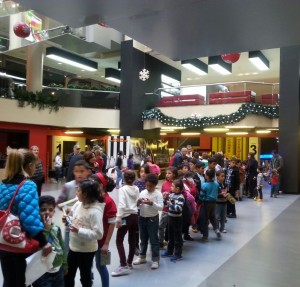 With an aim to bring endless joy to children this season, Dunes will hold a series of virtual trivia activities, starting December 12 up until the 24
th
, in collaboration withJoué Club, the leading toy and baby products retailer.Through the TV screen available in Dunes' food court, childrenwill be asked fun and educational questions by anentertaining animator. For each question answered correctly, the winner receives a Christmas gift from Joué Club.   As a way of giving back to the community, and in line with their Corporate Social Responsibility (CSR) strategy,and for the 2
nd
time in a row, Dunesinvites 470 local children from the Rotary Club, Baabdaon December 13, to spend a day dedicated to food, fun and entertainment. The children will have the chance to watch a Christmas play or a movie, followed by entertaining activities. The kids will also be treated to a delicious lunch at Dunes' food court, with restaurants including ZaatarwZeit, McDonald's and Dip'n Crunch.   In an attempt to encourageLebanese talent, Dunes will also hosta local Christmas exhibition, for 3 days (December 19 – 21)where 40 exhibitors will get to display self-made Christmas handcrafts, food and art pieces. Demonstratedall over Dunes' first and second floors, the Christmas crafts and goodsallow demonstrators to showcase their creations in a unique space, further adding vibrancy and ambiance to Dunes' festive spirit.   Moreover, throughout the month of December, the Christmas play 'Le Noel Magique' will be showcased several times,between December 14 and January 6, 2015, in Dunes' theatres. Directed by Zeina ChammasAkiki, the 55-minuteChristmas oriented performancecoversseveral fables, as well as features different songs and characters such as Santa Claus, ginger bread and snowman.
Categories