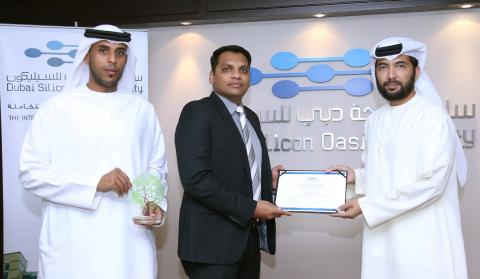 Dubai, UAE, August 17, 2014 – Imdaad, a leading provider of integrated facilities management (FM) solutions in the GCC, has announced that it has been rewarded by Dubai Silicon Oasis Authority (DSOA), the regulatory body for Dubai Silicon Oasis, an integrated free zone technology park, for its accomplishment in spreading awareness during the recently held World Environment Day celebrations. The award ceremony was held at DSOA's headquarters on Thursday, August 14, 2014 to recognize partners from the public and private sectors for their valuable contributions to the environmental awareness event organized by the UAE Ministry of Environment and Water in coordination with Dubai Silicon Oasis. 
The three-day event was held from June 3 to 5 2014 at the Dubai Mall's Souq Atrium as part of its World Environment Day celebrations. Imdaad participated in the event with an aim to inform the public about the implementation of best practices that are necessary to maintain a healthy and sustainable environment. Aside from effectively disseminating useful information to the audience, the company was successful in generating awareness about the importance of conserving the environment and practicing eco-friendly methods.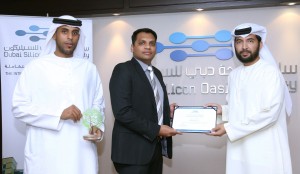 Jamal Lootah, CEO, Imdaad, said: "It is a tremendous honor to be recognized by Dubai Silicon Oasis Authority in a joint effort to create awareness among people about environmental best practices for a healthy and sustainable today and tomorrow. Imdaad supported DSOA's initiatives on the World Environment Day as it resonates with the company's efforts to make a difference to the community and to assure environmental sustainability for life. We look forward to extending our full support and assistance toward such initiatives in future." 
Imdaad has gained a strong reputation in the region as an adopter and implementer of the latest FM technologies and practices. The company acquires eco-friendly equipment and prioritizes sustainability across all its operations. It also conducts recycling training for its clients, corporate partners and staff, in addition to providing free recycling bins in certain projects where it handles waste management and collection service.
Categories