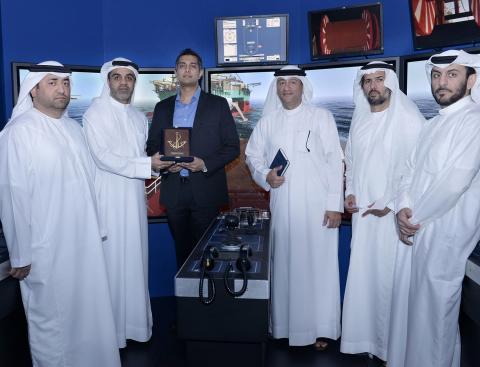 Support for scientific knowledge, research & development remains a priority for enhancing competitiveness of UAE's maritime community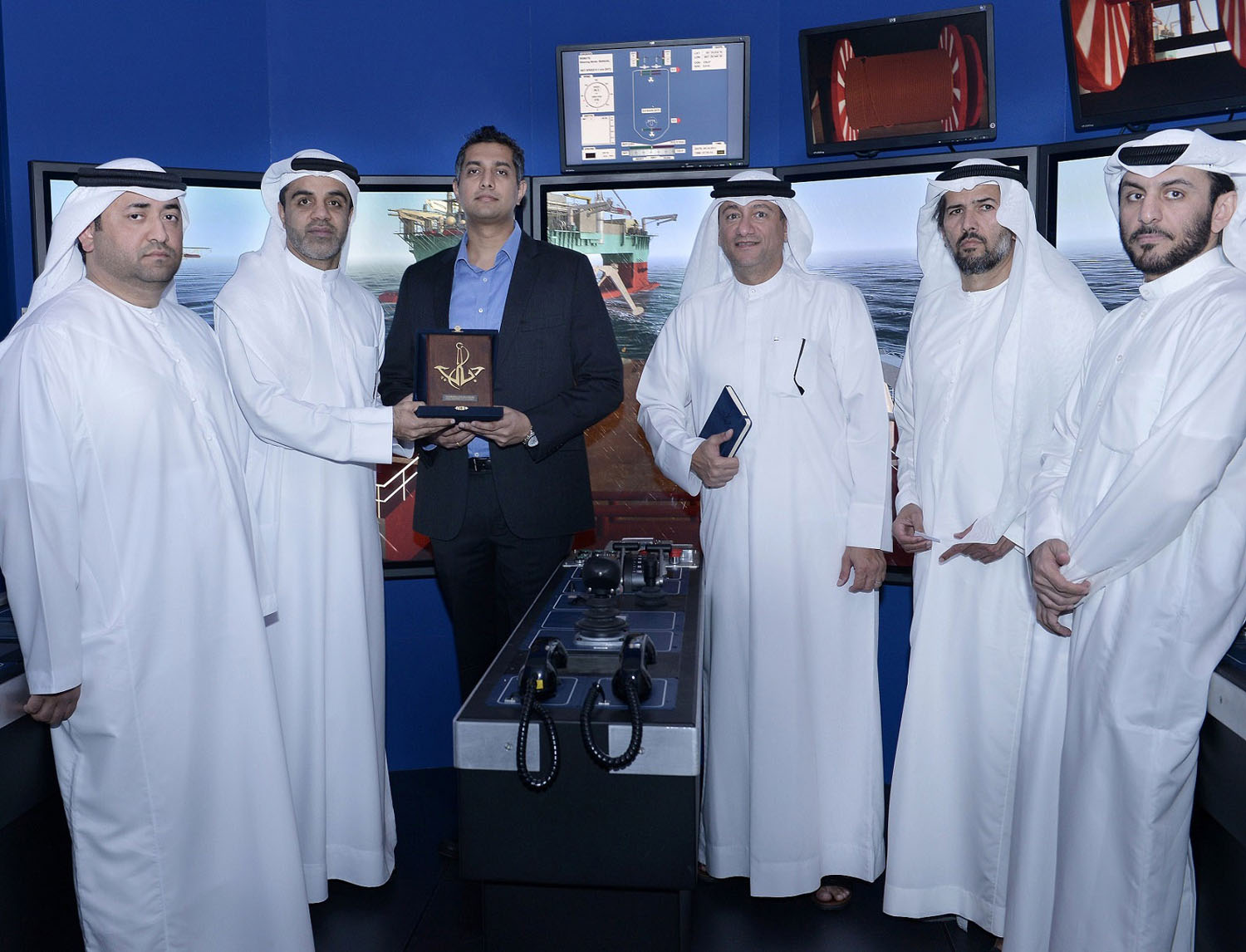 A delegation headed by Amer Ali, Executive Director, Dubai Maritime City Authority (DMCA), recently visited the Maersk Maritime Training Center, the first-of-its-kind center in the Middle East, in line with the Authority's ongoing commitment to promote real partnership with maritime leaders in Dubai. Maersk Training is part of the Maersk Group that specializes in providing training and educational services in maritime sectors.
The meeting, which was held at the Danish company's regional headquarters based in Dubai, explored new opportunities to employ promising potentials in enhancing various components of the maritime community. The delegates brainstormed about the vital and strategic role played by investment in training and marine education at all levels. The delegation was given a tour of the facility so that they can see the classroom as well as modern simulation techniques used.
Ali emphasized the strategic importance of Maersk Training Center in supporting the efforts of the Dubai Maritime office in Dubai Maritime City Authority which is aimed at developing the human resource capabilities in the maritime sector of Dubai and the UAE. He said that it will provide them with new skills and advanced capabilities, enabling them to become experts and achieve local and global excellence in the maritime sector. He pointed out that a sophisticated scientific center will position Dubai to become one of the world's leading maritime destinations.
"Our support to the Maersk Maritime Training Center in Dubai reflects DMCA's strategy to strengthen partnership and communication with the emirate's maritime industry leaders," said Ali. "This follows our belief in the importance of bringing experts who are experienced in transferring knowledge and practices to develop human resource capabilities and keep them abreast with the latest challenges and developments in the local and international maritime community. It is also in line with our ambitious vision of building a sustainable and secure maritime sector based on core values, especially in achieving international best practices and promoting the spirit of creativity, innovation and excellence in human wealth."
The Maersk Training Center aims to provide an integrated platform to companies and organizations working in the maritime sectors in the Middle East, Africa and Asia to leverage its extensive portfolio of training courses specifically designed to develop skills and establish new, more accurate, and comprehensive standards to enhance the safety and operational performance of the sector in the region. The Center offers a series of educational programs, specialized certificates ,and professional development programs based on the latest training methods and simulation systems developed to suit the unique needs and requirements of customers from companies, individuals and government and private entities.
The meeting concluded with a survey of Maersk Maritime Training Center officials and the needs of Dubai's maritime sector's officials to ensure the highest levels of efficiency and quality in the center's operations.
Categories