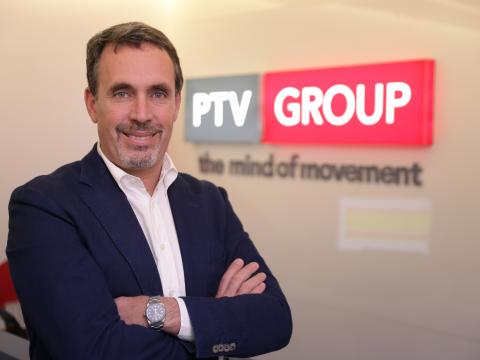 Industry leaders say Dubai is now a global pioneer for the use of autonomous vehicles as part of a futuristic transport network.  
PTV Group is working with the Roads and Transport Authority (RTA) on the use of self-driving cars and air taxis in the city.  
The company provides the cutting-edge software which shows how it is possible and the effects it will have on the current network of public and private transport.  
And PTV Middle East Managing Director, Andrea Petti, said that Dubai is now a benchmark for other countries and cities looking in the same direction.  
He said: "PTV is providing the software solution globally in the area of traffic and transport – both for immediate needs and for those planning for the future.  
"In countries such as the UK and Germany there is a lot of ambition around autonomous vehicles but Dubai is really pioneering and is now a benchmark. The decision makers in Dubai are bold and want to meet challenges with the most innovative approach possible.  
"We are currently looking at how self-driving cars and air taxis would fit into the Dubai transport system in daily life – from the effects on traffic flow to safety and speed.  
"It is a very exciting time for Dubai's development and we are looking at sharing some of these results in the coming months." 
PTV Group takes a holistic approach that integrates all aspects of traffic, transport and logistics to create and promote sustainable mobility.  
Recognized as global market leader, they develop intelligent software solutions for transport logistics, traffic planning and traffic management.  
Andrea added: "Our work with governments is all about making urban life easier for everyone and as we know traffic is a huge part of that.  
"The flow of people into urban areas of Dubai is increasing all the time and it is vital that people can move in and out of those densely populated areas easily and safely." 
Categories