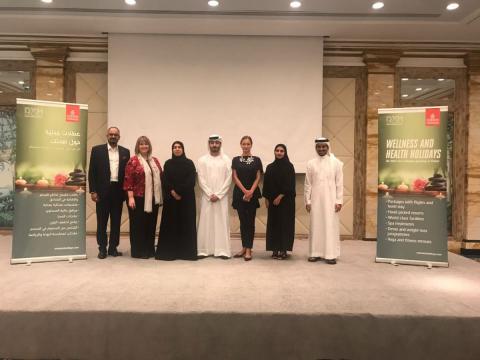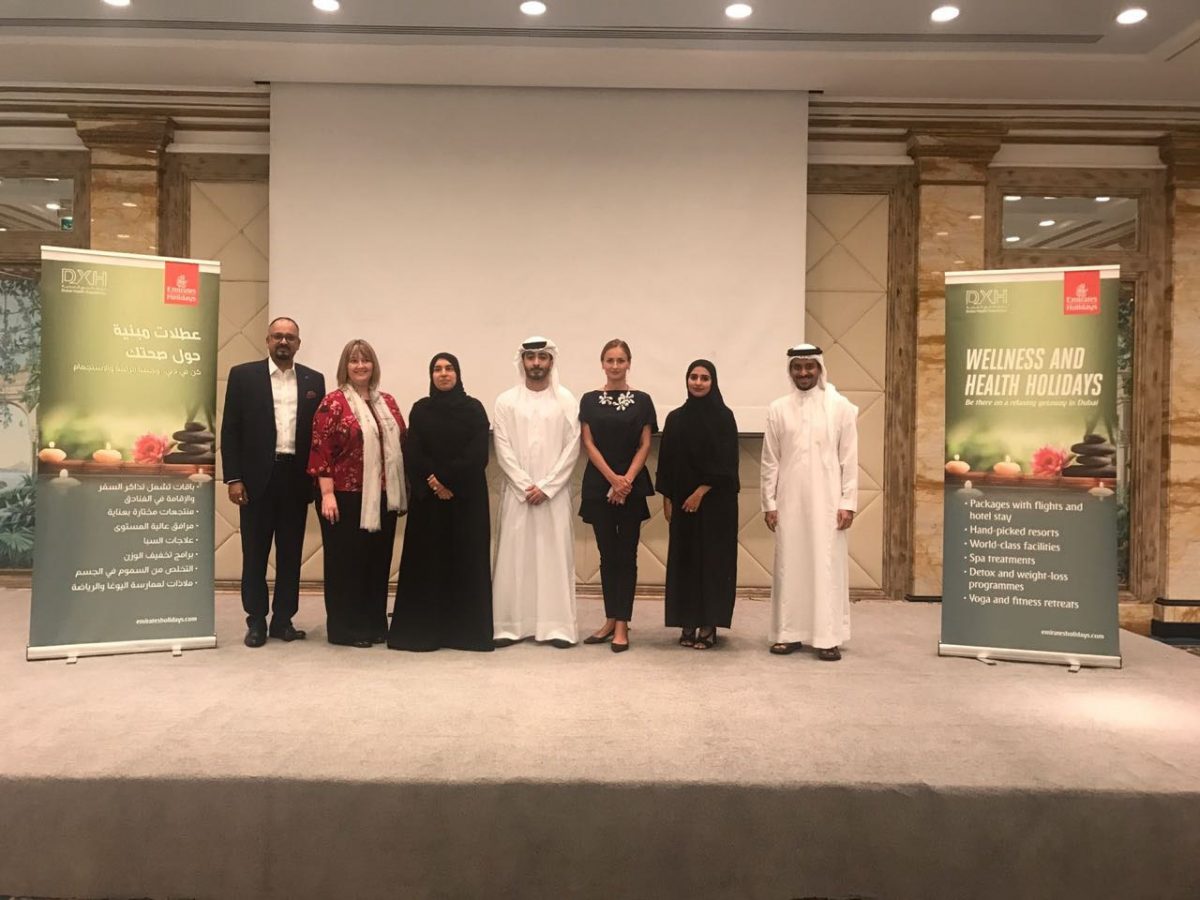 The Health Tourism Department at the Dubai Health Authority (DHA) and Emirates Holidays recently held a roadshow in Kuwait as part of its efforts to promote Dubai's leading hospitality and healthcare services and offer a wholesome new experience to many travelers in the country planning their health rejuvenation and wellness treatments abroad.
The roadshow was aimed at raising awareness within the travel sector on Dubai's wide range of carefully-curated wellness holiday packages which include return flights on Emirates; a three to four day stay at a hotel property renowned for its health and wellness facilities; a selection of spa and wellness treatments, including a health and wellness programme tailored to the client's specific needs and daily meals.
The group showcased during the roadshow the luxurious health and wellness facilities available in Dubai, including the DNA Health Center and the The Retreat Palm Dubai MGallery by Sofitel.
The DNA Health Center is luxurious health clinic independently located within the Talise Spa at Madinat Jumeirah which provides a range of lifestyle medicine for wellness, healthy aging, beauty and a serene environment under one roof. It offers guests the chance to relax within a tropical landscape and tranquil waterways which is part of a holistic healing environment.
The Retreat Palm Dubai MGallery, a holistic wellbeing resort located on the iconic Palm Jumeirah and is home of the world's first Rayya Wellness Centre, which offers a 360-degree holistic wellness concept. It offers healing products from organic produce and an uplifting atmosphere to relax and rejuvenate. It houses wellness experts such as lifestyle coaches, nutritionists, dedicated wellness chef, and a naturopathy doctor which advise and guide guests throughout their wellness journey.
Dubai continues to march ahead as a leading wellness tourism destination owing it to its world-class facilities and highly regulated healthcare environment, making it the leading health and wellness tourism destination in the Arab region and 16th worldwide. It remains a popular choice for world-class and competitive medical tourism facilities, as well as internationally-accredited standards, state-of-the-art technology and highly specialized professionals in their fields.
Latest industry reports show that wellness industry has now grown to USD 4.2 trillion global industry and spending on tourism associated with health and wellness is one of the fastest growing tourism expenditure worldwide with revenues growing from USD563.2 billion in 2015 to USD639.4 billion in 2017, with an annual growth rate of 6.5 per cent, twice as fast as the world's overall annual tourism expenditure of 3.2 per cent.
Categories