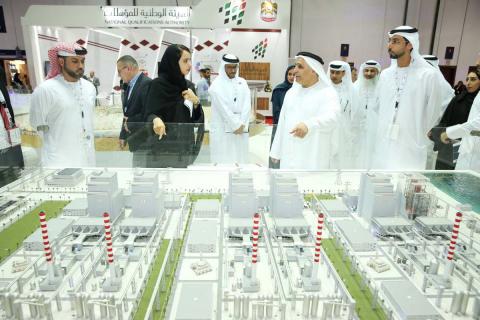 Dubai Electricity and Water Authority (DEWA) has concluded its successful participation in the 5th Dubai International Government Achievements Exhibition (DIGAE), which was held from 2-4 April 2017 under the theme 'National Governments… Global Achievements'. DEWA's stand attracted many visitors who commended its innovative projects and initiatives, and actively took part in discussions, lectures, and workshops that were organised by DEWA and supervised by specialists, experts, and media figures.
A number of high-ranking officials visited DEWA's stand at DIGAE. These included HE Lieutenant General Dhahi Khalfan Tamim, Deputy Chief of Police and Public Security in Dubai, who reviewed the Hassyan clean coal power plant. The clean coal plant is the first of its kind in the region and adopts the latest technologies and best international standards. HE Abdulla Abdul Rahman Al Shaibani, Secretary General of the Executive Council of Dubai, reviewed DEWA's innovative initiatives and key projects of the UAE Water Aid Foundation (Suqia), under the umbrella of the Mohammed bin Rashid Al Maktoum Global Initiatives. The projects, which are implemented in cooperation with DEWA, include a mobile solar-powered water desalination plant that uses reverse osmosis technology, and Research and Development (R&D) in using solar energy in water desalination and purification. He was also briefed about the Mohammed bin Rashid Al Maktoum Global Water Award, worth USD1 million to find sustainable solutions to help address water scarcity in the world.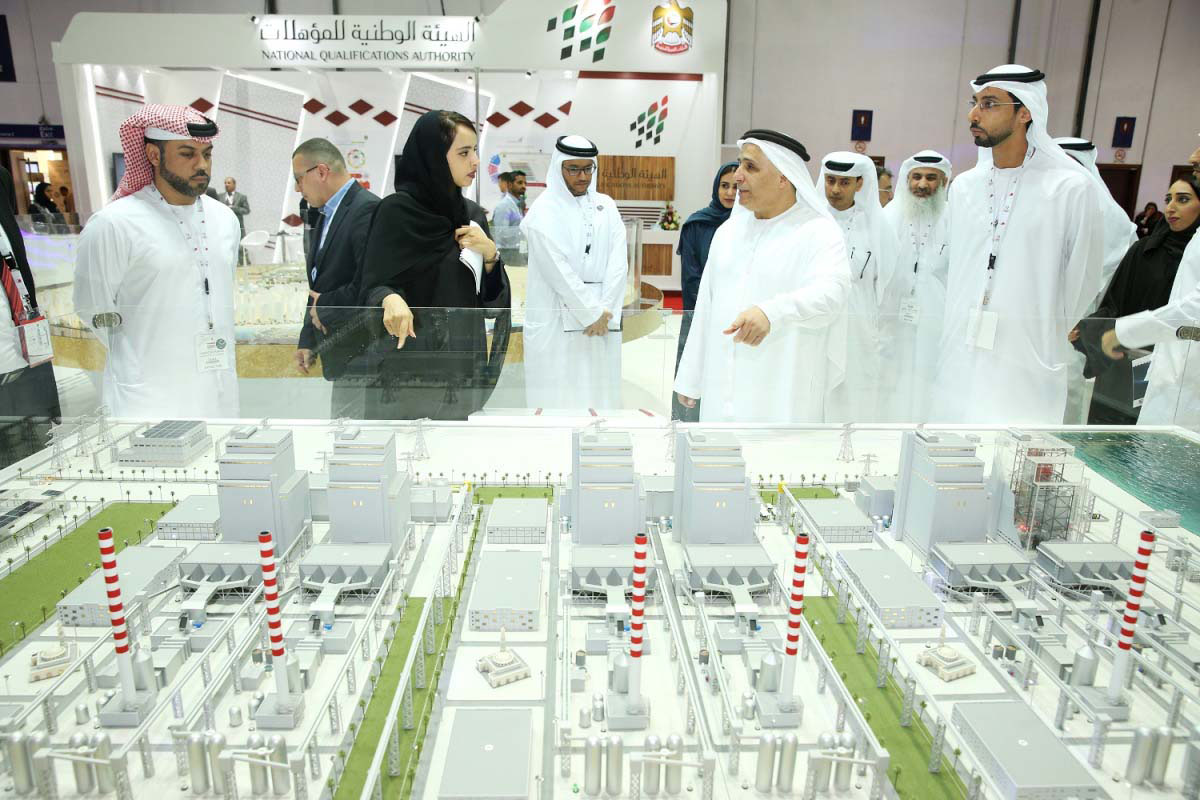 HE Mattar Al Tayer, Director General and Chairman of the Board of Executive Directors of the Roads and Transport Authority (RTA) in Dubai, also visited DEWA's stand. He was briefed on the latest developments of the Mohammed bin Rashid Al Maktoum Solar Park and DEWA's smart initiatives: Shams Dubai to connect solar energy to houses and buildings, smart applications through smart meters and grids, and the Green Charger to build the infrastructure and electric vehicle charging stations.
A delegation from Sabah Al Ahmad Center for Giftedness and Creativity (SACGC), which was founded by Kuwait Foundation for the Advancement of Sciences, visited DEWA's stand at DIGAE. The delegation was briefed on DEWA's key projects, especially the Mohammed bin Rashid Al Maktoum Solar Park, which will produce 1,000MW by 2020 and 5,000MW by 2030. The Kuwaiti delegation headed by Dr. Omar Al-Bannai, General Manager of SACGC, commended DEWA's clean energy projects and expressed interest in exchanging expertise and enhancing mutual cooperation with DEWA.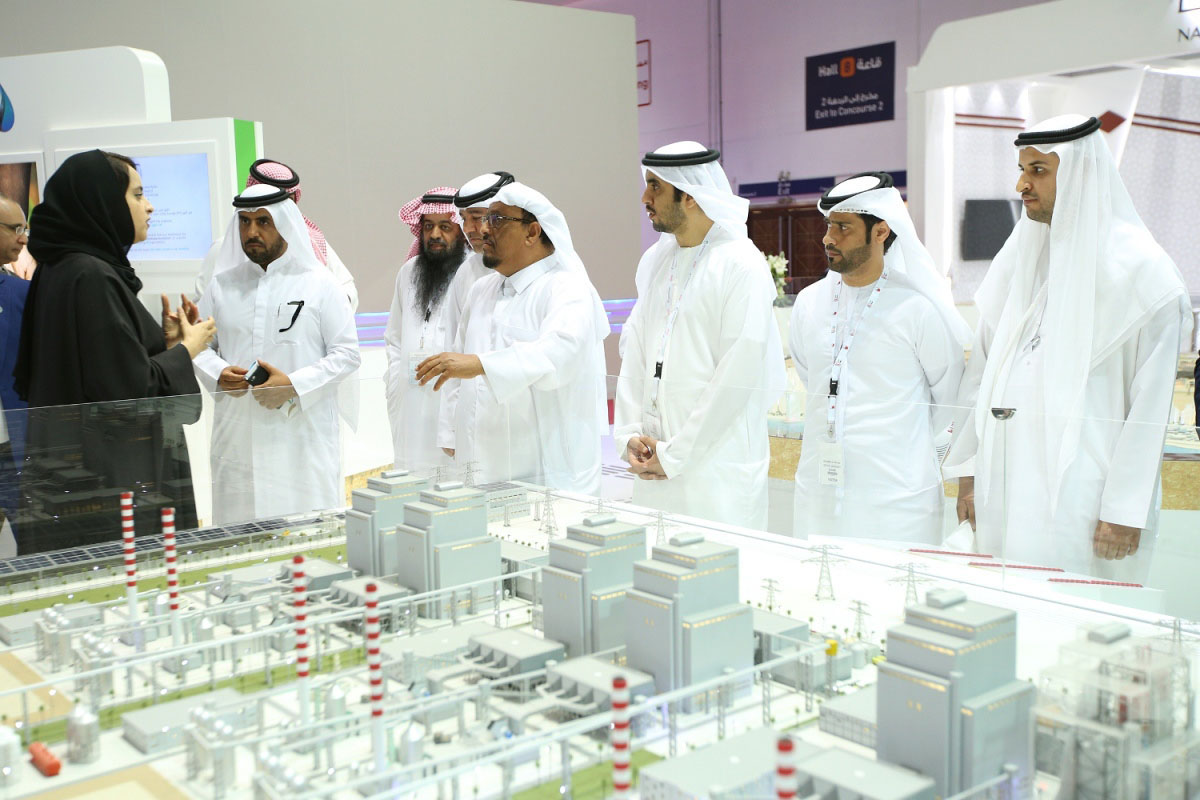 At DIGAE, DEWA showed its initiatives that support the Hatta Comprehensive Development Plan. These include building the first hydroelectric power station in the GCC, with a capacity of 250MW. DEWA also highlighted the Solar Decathlon Middle East, which is held for the first time in the Middle East and Africa, and a model of its new headquarters named Al-Sheraa (sail in Arabic), currently under construction. Al-Sheraa will be the tallest, largest, and smartest government net Zero Energy Building (ZEB) in the world after installing the photovoltaic panels.
In addition to highlighting its innovative projects and initiatives, DEWA organised lectures and awareness workshops that attracted a large number of visitors.
Categories