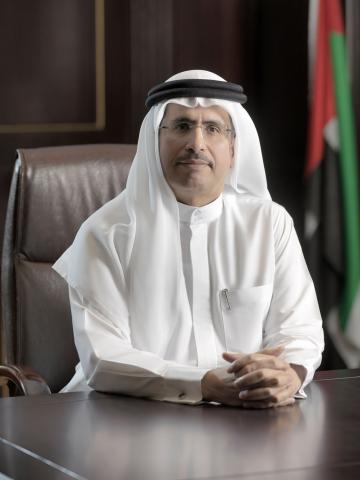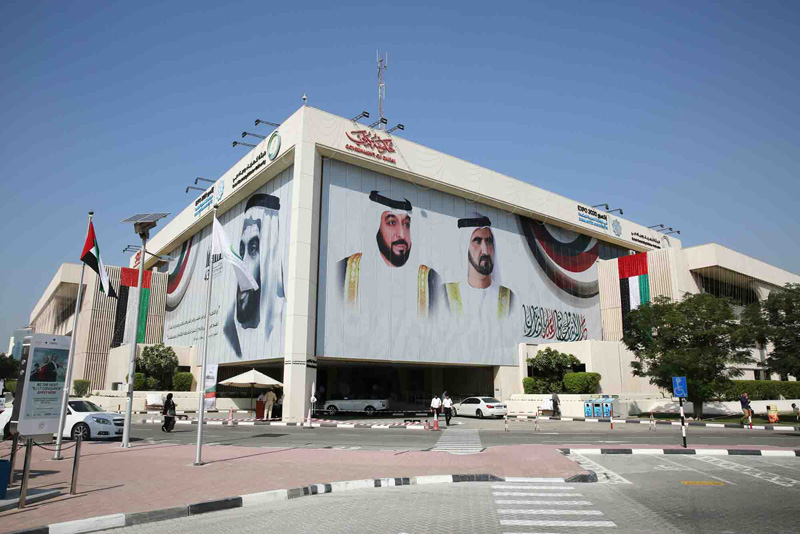 Dubai Electricity and Water Authority (DEWA) received the European Specification Certificate on Innovation Management Systems (CEN / TS 16555-1-2013), from British organisation Lloyds Register, for its preparation and application of an integrated system for innovation management. This new achievement reflects DEWA's commitment towards promoting innovation and creativity in adherence with the directives of the wise leadership, national objectives, and its vision to become a sustainable innovative world-class utility.
"DEWA's efforts in the field of innovation are consistent with the wise leadership's efforts to look ahead and prepare for the future. This includes efforts to achieve the National Innovation Strategy, launched by HH Sheikh Mohammed bin Rashid Al Maktoum, Vice President and Prime Minister of the UAE and Ruler of Dubai, to transform the UAE into one of the most innovative countries by 2021. DEWA also works to achieve the Dubai Innovation Strategy, announced by HH Sheikh Hamdan bin Mohammed bin Rashid Al Maktoum, Crown Prince of Dubai, Chairman of the Dubai Executive Council, and Chairman of the Board of Trustees of the Dubai Future Foundation, to transform Dubai into the world's most innovative city. Receiving this certificate, reflects our commitment to adopting innovation to overcome challenges and transforming them into opportunities to develop world-class services to achieve the happiness and satisfaction of the community, while ensuring a brighter and more sustainable future for generations to come," said HE Saeed Mohammed Al Tayer, MD & CEO of DEWA.
"DEWA believes an integrated institutional system is fundamental towards developing innovation and creativity as part of corporate culture, to improve work, and upgrade services provided to customers, to support the directives of the wise leadership, in adherence with the highest levels of excellence, professionalism, and efficiency in delivering world-class services. DEWA works to encourage excellence, creativity, and innovation within the public sector. We realise that innovation is fundamental towards ensuring continuous development, so we work to enhance our cognitive and creative capabilities, while providing a work environment capable of stimulating excellence and innovation. DEWA embeds a culture of innovation in all administrative and operational work, and within all services provided. The development of an integrated institutional system of innovation represents a qualitative addition to our efforts to enhance creative capabilities and provides a positive environment to develop the skills of our employees. We provide our employees with the tools and innovative programmes to grow their knowledge and experiences, in adherence with the Dubai Plan 2021, to transform Dubai into an incubator for creative, empowered, and happy individuals," added Al Tayer.
DEWA is working to strengthen Dubai Future Agenda's approach towards creating the largest government business incubator in the world by launching an interactive centre for innovation at the Mohammed bin Rashid Al Maktoum Solar Park. The centre will be equipped with the latest technologies in renewable energy, and will develop national abilities in the energy sector, while promoting business competitiveness through the creation of incubators to find solutions, develop renewable energy technologies, and support the development of the sector on a regional level. This adheres to the directives of HH Sheikh Mohammed bin Rashid Al Maktoum, to approve the Dubai Future Agenda, and launch the Dubai Future Foundation to oversee its implementation, to explore the strategic sectors of the UAE and Dubai," continued Al Tayer.
"DEWA supports Dubai Future Accelerators, by streamlining Research and Development efforts to keep pace with rapid technical developments in operating systems, mobile computing, cloud computing, virtual environment, distribution systems and software engineering, Internet of Things, robotics, open and big data and the use of drones in the energy and water sectors, in order to achieve our vision and strategic objectives in a number of fields, including smart electricity and water networks," said Al Tayer.
The certification is based on defining standards of managing innovation on an institutional level, based on the nature of the institution's work, its strategies, and management systems. The certification also ensures the connection between the corporate elements that support and achieve the institution's vision in the field of innovation.
Categories