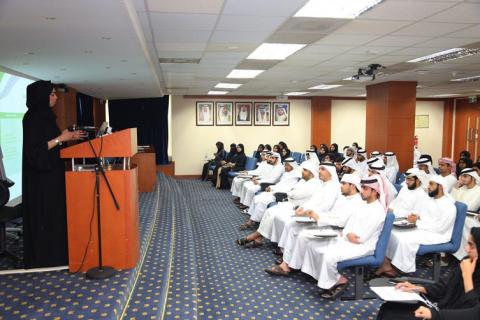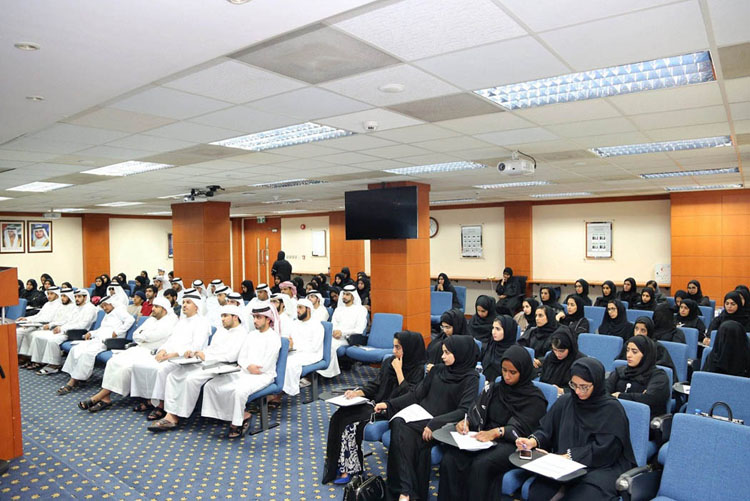 DEWA employees during their training courses
Dubai Electricity and Water Authority (DEWA) has published its Training Courses Guide 2016 for all its employees. The guide features information on training courses and programmes, and includes over 1,095 training programmes. DEWA aims to train 10,000 employees during 2016, with a total budget of AED 31 million. This supports DEWA's efforts to train its workforce to achieve its goal of enhancing leadership and professionalism with its operations and ambitious development plans.
"DEWA supports the vision and directives of His Highness Sheikh Mohammed bin Rashid Al Maktoum, Vice President and Prime Minister of the UAE and Ruler of Dubai, and the National Innovation Strategy launched by His Highness to make the UAE one of the most innovative nations in the world. DEWA has adopted a clear strategy to enhance innovation among its employees in all its divisions. DEWA works to enhance, and deepen the awareness of its staff to improve their skills, and train them to adhere to best practices. This supports the development of their skills, to make it a part of our day-to-day operations. We will continue our efforts to develop the skills of our staff through training programmes and rewarding their efforts, as they are an important element that contributes to DEWA's standards of excellence, as shown by our services and operations," said HE Saeed Mohammed Al Tayer, MD & CEO of DEWA.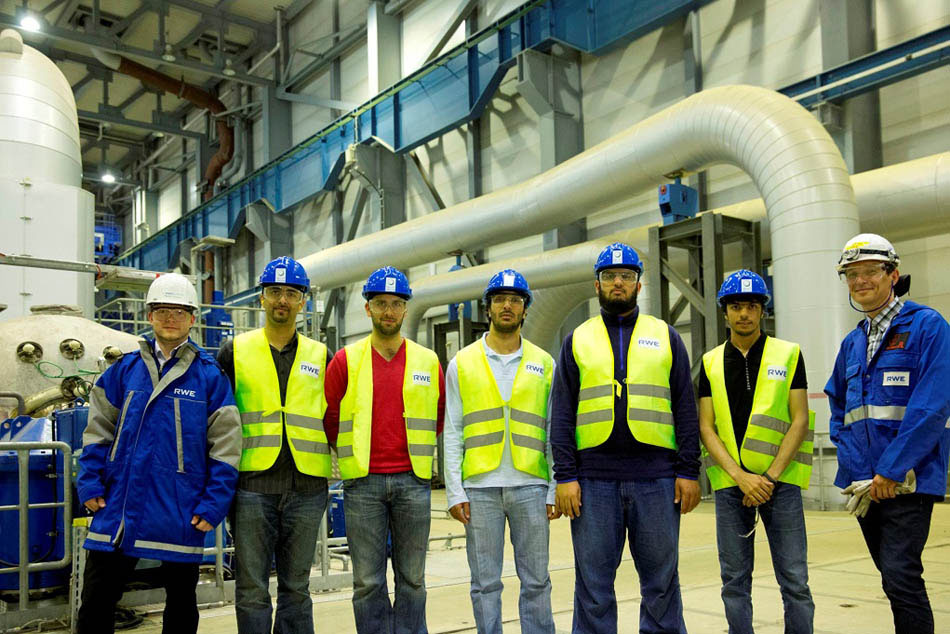 DEWA sends five engineers to Germany for training
"DEWA has taken great steps to train its employees, by providing innovative programmes and special training courses for all its divisions and departments, giving employees the opportunity to become accustomed to the latest business and innovation updates. This efficiently improves their skills and their professionalism. DEWA is proud of the achievements made by its employees, who effectively improve productivity and efficiency in their work and careers," added Al Tayer.
"DEWA takes priority in training staff, as it always shows positive results. We strive to integrate and support innovative and talented employees, their innovative abilities, and their skills. This emphasises DEWA's vision and its commitment to its employees. DEWA has allocated a large budget for training, innovation, professional development, education, and academic standards, concluded Al Tayer.
"DEWA has achieved outstanding results among several academic programmes. In collaboration with the United Arab Emirates University (UAEU), the scholarship programme annually offers 20 students a Bachelor's degree in electrical and mechanical engineering. The Intilaq Programme offers 60 students a Bachelor's degree in either mechanical or electrical engineering, within various government and private universities annually, 30 being high-school graduates, and 30 in their final year of study. As part of our commitment to identify the future needs of the renewable energy and sustainability sectors, DEWA recently launched its Renewable Sustainable Energy Programme for high school graduates: 20 students will study in the University of Sharjah (UoS), and 10 students will study abroad," said Dr Yousef Al Akraf, Executive Vice President of Business Support and Human Resources at DEWA.
Categories