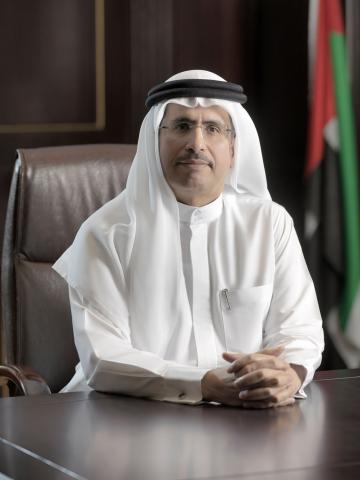 Dubai Electricity and Water Authority (DEWA) is the main sponsor of the 3rd Knowledge Summit 2016. The summit is the most important knowledge event in the region, and is organised by the Mohammed bin Rashid Al Maktoum Foundation, under the patronage of HH Sheikh Mohammed bin Rashid Al Maktoum, Vice President and Prime Minister of the UAE and Ruler of Dubai, and in implementation of the directives of HH Sheikh Ahmed bin Mohammed bin Rashid Al Maktoum, Chairman of the Mohammed bin Rashid Al Maktoum Foundation. The Summit will take place in Dubai on 5-7 December, under the theme 'Knowledge - Present and Future.'
The Knowledge Summit is the first event to fully focus on knowledge localisation. It gathers regional and international organisations, leaders, and experts to launch initiatives and programmes to help transform the Arab community into a knowledge based community. For stakeholders, decision makers, and specialists, this annual event constitutes an optimal platform to develop future plans and policies, and foster programmes and innovative ideas that help in raising awareness on knowledge issues all over the world.
HE Saeed Mohammed Al Tayer, MD & CEO of DEWA, is pleased to support the Knowledge Summit for the third consecutive year, noting that DEWA is committed to fostering the national, local and international efforts of knowledge dissemination and localisation.
Al Tayer reiterated DEWA's commitment and efforts to strengthen and support their strategic partnership and combine the efforts of local government organisations to encourage and consolidate a culture of reading, in implementation of the directives of His Highness Sheikh Khalifa bin Zayed Al Nahyan, President of the UAE, who announced 2016 as the Year of Reading, and in line with the launch of the Arab Reading Challenge by His Highness Sheikh Mohammed bin Rashid Al Maktoum, to encourage reading in the Arab world.
"DEWA's vision is inspired by the directives of His Highness Sheikh Mohammed bin Rashid Al Maktoum, who once observed that, 'A reading society embraces civilised values. There is no knowledge-based economy without knowledge-based societies. The UAE's plans for the future cannot be achieved without creating a generation that is both cultural and conscious.' Supporting the Knowledge Summit in Dubai adheres to our ongoing commitment to accelerate the shift towards a sustainable knowledge based economy, and to build a sustainable environment, and deploy innovative solutions to protect it. We are confident that the Knowledge Summit 2016 will provide a platform for stakeholders to launch projects and initiatives relation to knowledge dissemination and localisation, and enhance Dubai's position as a role model for knowledge based economies and communities. The summit constitutes a platform for VIPs and decision makers to discuss knowledge and innovation issues and share the world's best practices in this regard," said Al Tayer.
"The UAE's wise leadership realises the importance of reading and knowledge. Building a knowledge based economy locally, regionally, and internationally, instils a culture of knowledge, and protects innovative achievements. The UAE's efforts to raise a conscious generation were proven when His Highness Sheikh Mohammed bin Rashid Al Maktoum honoured 45 figures for supporting reading during the 45th National Day celebrations. His Highness also honoured DEWA during the UAE Pioneers Awards 2016 in the Best Local Social Responsibility Initiative to Encourage Reading category. This honour recognises DEWA's support for the wise vision of the UAE's leadership for the UAE to transform into a knowledge based economy. This will enhance the quality of the government services, and our continuous efforts to support reading in the UAE during the Year of Reading." added Al Tayer.
"We have to prepare a generation of readers who have the passion for reading and knowledge. At DEWA, we have already started this with our Knowledge department, in collaboration with competent authorities, to provide the facilities and means to create a knowledge-based environment. DEWA's Knowledge Management department was established in 2010 and it adopts the world's best practices. DEWA has developed an integrated policy for knowledge management, strategy, and methodology, to determine investment priorities and encourage knowledge capabilities and creative intellectual assets to enhance knowledge sharing within DEWA, its organisational units, and also among stakeholders. This was done by building innovative libraries, which are key reference points for individuals, providing all types of knowledge. This enhances the potential and capabilities of all staff at DEWA in a motivating and creative environment that promotes cultural awareness and creative skills to support its goal to become a self-learning organisation. DEWA has also launched several initiatives and workshops for knowledge and culture exchange among staff, to consolidate and establish knowledge management concepts to achieve the corporate excellence and provide most efficient, reliable and effective services to customers," concluded Al Tayer.
Categories