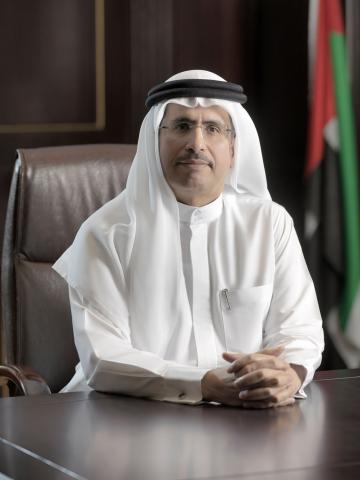 Dubai Electricity and Water Authority (DEWA) launched an interactive story titled, 'Hamad and Dana Discover Solar Energy,' to explain the concepts of science, technology, and engineering to children. The move supports the UAE wise leadership's efforts to instil a culture of reading and spread knowledge among younger generations. The book incorporates a simple scientific layout, with plenty of graphics and s and a scientific kit for experiments. The story revolves around two hardworking children and their parents, who are positive role models to the family. This supports and enhances innovation in children and allows them to become familiar with how to enquire, fuel their passions for knowledge and discover the world.
"This story reflects DEWA's efforts to implement the directives of His Highness Sheikh Khalifa bin Zayed Al Nahyan, President of the UAE, to support 2016 as the 'Year of Reading.' It also supports the 'Arab Reading Challenge' initiative of HH Sheikh Mohammed bin Rashid Al Maktoum, Vice President and Prime Minister of the UAE and Ruler of Dubai.The project has attracted more than 3 million students from 30,000 schools in 21 different countries. Over 150 million books were read last year, which was three times higher than the set original target," said HE Saeed Mohammed Al Tayer, MD & CEO of DEWA.
"In adherence with DEWA's vision to become sustainable innovative world-class utility, DEWA is keen on launching initiatives and programmes that enhance innovation and creativity among the children, while providing an educational platform for them to develop their skills in different fields. This helps in bringing up an educated and talented generation, capable of achieving ongoing development. DEWA realises the importance of investing in the youth, who are the leaders of the future," added Al Tayer.
"DEWA's CSR initiatives have always been an integral part of its strategy to serve the public good. DEWA is not only involved in the provision of energy services and water, but also makes every effort, through community-oriented programmes, to make society happier and promote the growth and prosperity of Dubai and the UAE," continued Al Tayer.
'Hamad and Dana Discover Solar Energy' is now available at the 'Reading is Positive Energy' exhibition, an initiative being held in collaboration with the Mohammed bin Rashid Al Maktoum Foundation. It is located at Zabeel Park Dubai, at Gate number 2. The year-long exhibition aims to promote both reading and Emirati writers. The exhibition features different cultural and knowledge corners and sections. These include a permanent book exhibition, the Reading is Positive Energy Forum, Children's Knowledge World, Smart Reading Corner, Reading Sensory Wall, Emirati Majlis, and a cultural café.
Categories