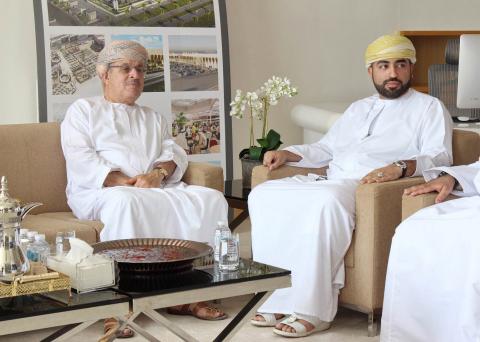 Muscat Municipality chiefs witness progress in Al Araimi Boulevard construction
Chiefs of the Muscat Municipality and Muscat Municipality-Seeb expressed their support in the ongoing development of the Al Araimi Boulevard (ABLVD), an innovative retail development concept soon to rise in Muscat and expected to expand leisure and entertainment offerings, in line with the Sultanate of Oman's efforts to boost upscale tourism and contribute to economic growth. Al Raid Group, the developer of ABLVD set to open in September 2018, recently welcomed the visit of Muscat Municipality chiefs Eng. Mohsin Al Sheikh, Chairman of Muscat Municipality and Eng. Badar Ali Al Bahri, Director General of Muscat Municipality, Seeb.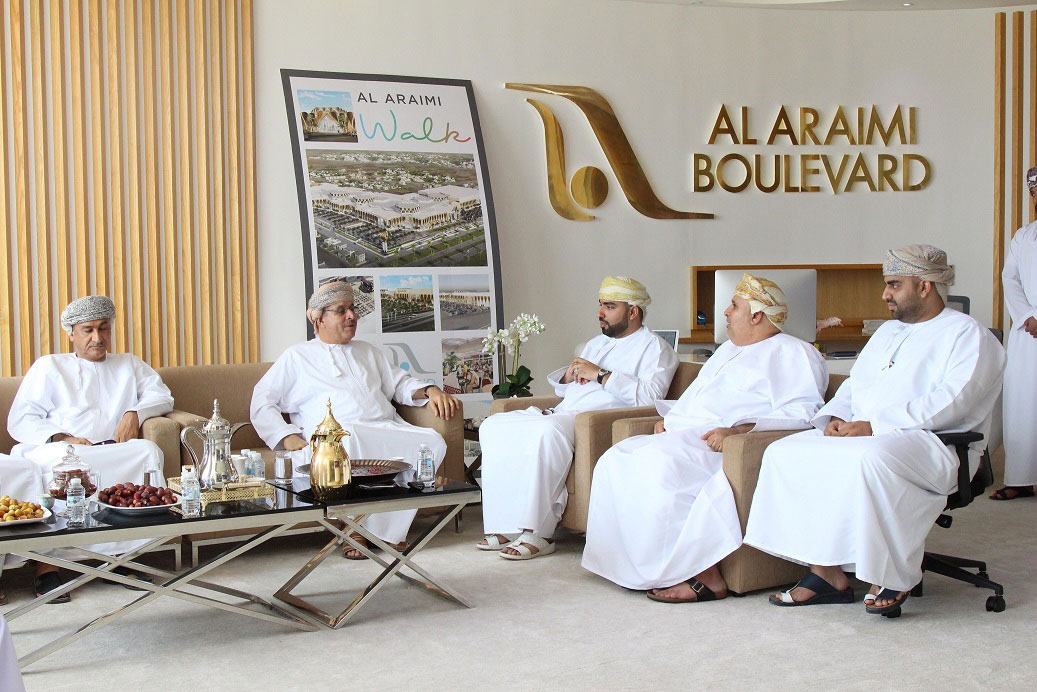 ABLVD is Oman's latest and largest shopping, entertainment and lifestyle destination leading the Sultanate in developing futuristic shopping malls and leisure destinations. It combines advanced technologies and design to deliver a one-of-a-kind mall inspired by the beauty and diversity of Oman while providing world-class, state-of-the-art facilities and amenities.
Sheikh Fahad Bin Abdullah Al Araimi, CEO of Al Raid Group, toured the officials during their respective visits and explained to them the progress of the mall and the current construction phase, including the features that will be highlighted once the mall opens by end of September this year.
Eng. Al Sheikh of Muscat Municipality said: "The Al Araimi Boulevard is another major development in Oman's bid to become a leading destination in the region, offering diverse retail and leisure options to both local and international tourists, which will provide significant job prospects for Omanis and further boost Oman's economy. We look forward to assist these projects to ensure the smooth flow of their implementation and achieve success."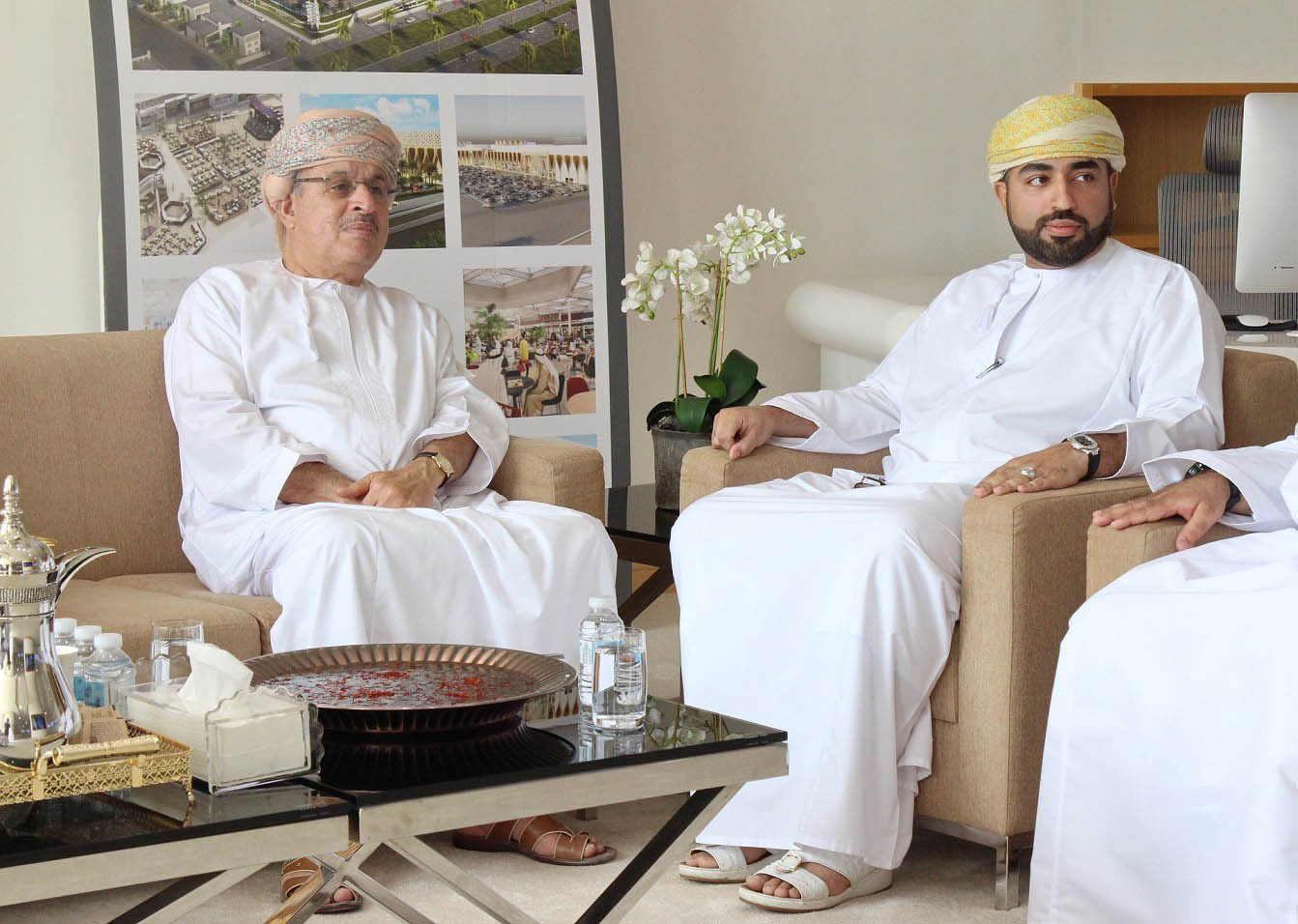 The Muscat Municipality has taken the initiative to visit important projects currently being constructed within the municipality to ensure that their needs are being met to complete their work and coordinate with designated specialists should need arise, to facilitate progress and completion on time.
Eng. Al Bahri of Muscat Municipality, Seeb, commented: "The Al Araimi Boulevard is set to become Oman's new destination mall that will attract tourists and residents alike. With amazing skylights and hard work invested by the Al Raid Group, we are confident it will be a successful venture. The area planning and over all structure of the mall is highly attractive and unique. This will be another milestone for Sheikh Abdullah Al Araimi and a legacy by Al Raid Group for creating successful destinations for the Omani consumers."
Sheikh Fahad noted: "We highly value the visits of the highest officials of Muscat within the Al Araimi Boulevard site as they witness firsthand the ongoing progress of the mall. It certainly further boosted the whole team's enthusiasm to ensure that the project is completed in time for the opening. We are all excited to introduce to the public this new landmark development for Muscat and to bring to fruition a part of the country's sustainable development ambitions through economic diversification. We are confident that ABLVD will contribute to the growth of both the retail and tourism sectors."
Considering among the top 25 new malls in the world, Al Araimi Boulevard is designed for families and people of all ages, offering 75,000 square metres of leasing space for global, regional, and local fashion labels. It also caters to the young generation seeking for the trendy and stylish brands.
Categories