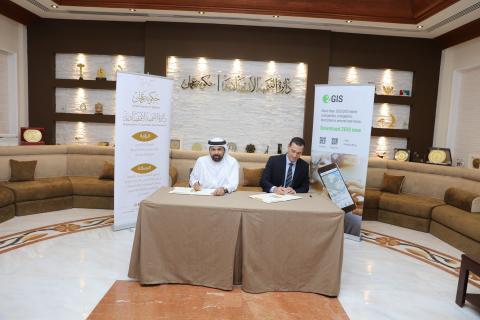 Partnership complements Department's efforts to integrate public & private sectors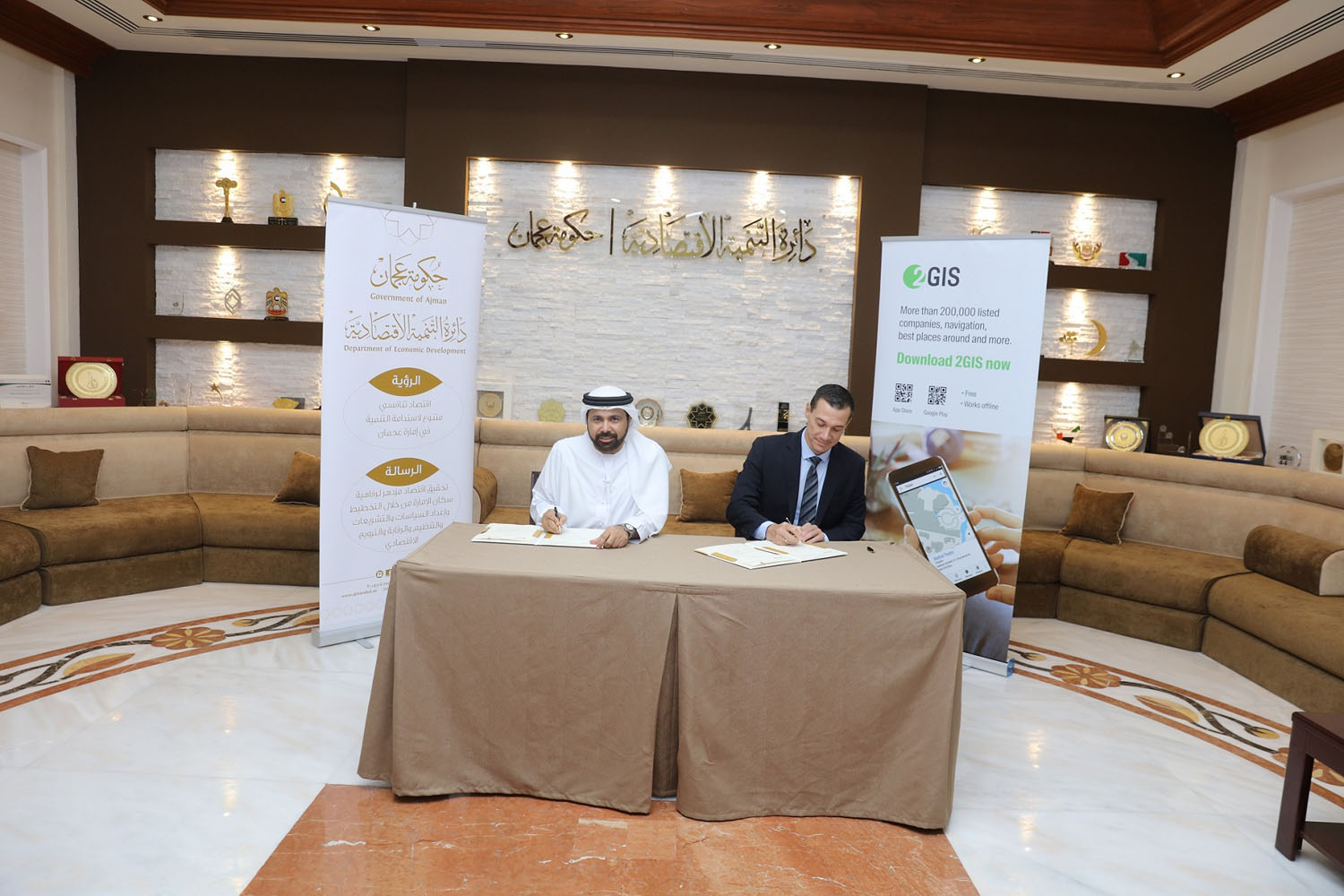 The Department of Economic Development - Ajman (DED-Ajman) signed a Memorandum of Understanding (MOU) with 2GIS, a technology solutions company, as part of its efforts to achieve integration between public and private sectors. The move is aimed at enhancing Ajman's position on the world economic map through facilitating procedures and services for investors and providing them with sufficient information. The signing of the agreement falls in line with the Department's continuing efforts to strengthen its cooperation with private sector companies to provide exclusive and integrated services that contribute to the achievement of the Ajman Vision 2021 goals. This includes supporting the emirate's competitiveness, strengthening partnership with the private sector and enhancing its development role.
The MOU was signed by H.E. Ali Essa Al-Nuaimi, Director General of DED-Ajman and Mr.konstantin Sobolev, CEO 2GIS the representatives of UAE headquarters. The ceremony was held in the presence of directors and heads of departments from both sides, several media professionals and journalists from various media agencies in the country.
H.E. Ali Essa Al-Nuaimi said: "The Department is keen to work under the guidance of its Chairman and the aspirations of the Executive Council of the Emirate, to successfully develop and facilitate services for investors. The MOU is one in a series of cooperation agreements that the Department is keen to sign to achieve integration between public and private sectors. It also aims to consolidate efforts to create a conducive environment that will attract more investments to Ajman and the UAE, in line with its strategy to ensure an investment-friendly environment."
Mr.konstantin Sobolev, CEO 2GIS UAE said ; We are very delighted to sign the MOU with Department of Economic development Ajman under the leadership of H.H. Sheikh Ahmed Bin Humaid al Noaimi Chairman of the Department of Economic Development – Ajman. We sincerely believe that we are fortunate to contribute towards Ajman's vision 2021 and use our expertise in the best possible way to facilitate investors and businesses in the region. 2GIS is present in 9 countries and 320 cities with more than 40 million users globally and continues to grow with each passing day. We hope to meet the expectations of DED Ajman in the most suitable way and will do our best to continue this partnership in the most illustrious and beneficial manner for Ajman emirate.
Categories