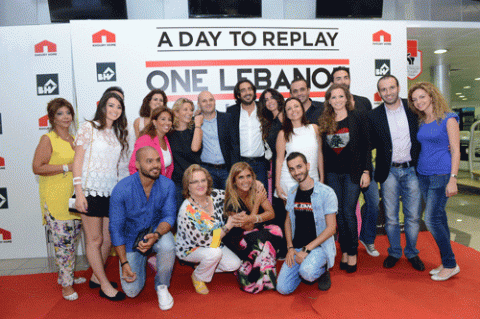 Beirut, July 2014: Following the great success of the « ONE LEBANON, United for Tomorrow »  Concert and the support of Khoury Home and BHV, an official DVD launching took place at the Khoury Home and BHV Dora showroom for the official promotion of the DVD.
As proud partners, Khoury Home and BHV were honored to host the launching at their premises, further reiterating their commitment to the belief that if we come together as a nation we can only get stronger.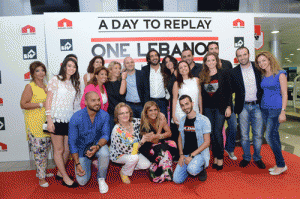 The concert, which took place on February 1st at the Forum de Beyrouth, gathered more than 7000 people including a performance with 20 celebrities and young talents coming together in solidarity from a variety of regions and confessions.
The signing was held in the presence of the stars that made the concert such a success, as well as fans that gathered at the showroom reinforcing their commitment to "I'll be the change" and unite for one cause. Attendees expressed their happiness to be reunited around many of the celebrities that were present, such as: Joseph Attieh, Aline Lahoud, Carlos Azar, Brigitte Yaghi, Simone Maalouf, Rahaf Abdallah, and of course Tania Kassis (President of ONE LEBANON), along with Maritta Hallani, some members of The Coolcumber group & Mn el Ekher rappers.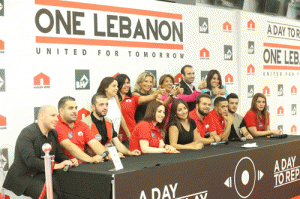 Also in attendance were: British Ambassador Tom Fletcher, Honorary Member of ONE LEBANON, as well as the Australian Ambassador Lex Bartlem, the ONE LEBANON executive committee and the volunteers
A surprise highlight of the event was showroom teams performed the One Lebanon official song as a flash mob and were later joined by the stars and fans who sang in unison and harmony as one family under one home.
Categories