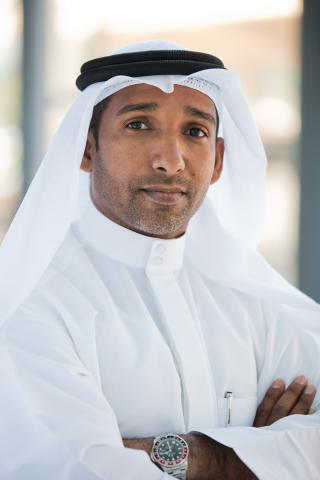 Exceptional incentives & facilities for achieving high F&B business growth
UAE – February 10, 2015 –
Dubai Airport Freezone Authority (DAFZA) successfully presented its world-class services, incentives and facilities as a collective one-stop-shop for international food and beverage (F&B) businesses and investors eyeing the lucrative Middle Eastern markets at Gulfood Exhibition. DAFZA emphasized how its uncompromising commitment to customer service excellence and its optimum business environment make it the perfect gateway for F&B trade and investments into the Middle East. DAFZA will present detailed information about its major office solutions: the Executive Suites and Desk Office Packages. The higher-end Executive Suites includes office areas ranging offered as Platinum, Gold, Silver, and Bronze Packages. The more economical Desk Office Package, on the other hand, intends to help companies start small and reduce operating expenses in order to optimize performance amidst a challenging market. DAFZA will also highlight the premium services and facilities such as multi-sized offices, light industrial units for warehousing and distribution, and advanced assembly and light production capabilities.  The Freezone's facilities and services are provided with the flexibility to cater to the diverse needs of organizations ranging from small and medium sized enterprises (SMEs) to multinational corporations (MNCs) actively engaged in F&B and other key growth sectors. F&B is currently among DAFZA's 5 leading sectors by both Foreign Direct Investments and top investors per industry, with Red Bull, Heinz and Hershey include among prominent hosted global brands.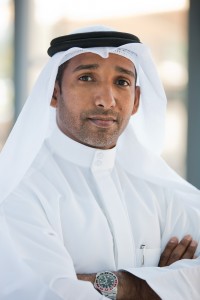 Another focal point of DAFZA's participation at Gulfood 2015 is its presentation of various recently completed and ongoing projects – including the modernization of the freezone's central cooling plant which has boosted capacity by 40 per cent while incorporating advanced energy-saving technologies. In addition, DAFZA will showcase its 'DAFZA Square' mixed-use complex which is set to open by the first half of 2015. The strategic project with a total built-up area of nearly 33,000 sqm will offer an integrated work environment that meets the needs of regional and international investors. Its key elements include a seven-storey office building for the freezone's companies, a four-storey building for strategic partners from government authorities, business centres, banks, a gym, a food court, and several retail shops and outlets. Jamal bin Marghoob, Director of Marketing and Corporate Communications Department, DAFZA said: "Gulfood is a major opportunity for DAFZA to highlight its emerging role as a strategic platform for F&B companies in the region and around the world to pursue rapid and extensive business growth. The upcoming completion of DAFZA Square adds a highly attractive retail component that F&B players can further capitalize on. DAFZA offers the full spectrum of incentives, policies, facilities and services that F&B stakeholders require to establish and maintain a strong presence in the Middle East, with the freezone serving as their dynamic hub." DAFZA offers a wealth of advantages for companies to explore opportunities in the Middle East, one of the world's biggest F&B markets. These include major office solutions available at the freezone, 100 per cent tax exemption, 100 per cent foreign ownership, zero currency restrictions, and a business-friendly regulatory environment. The freezone also offers numerous ancillary services and facilities ranging from licensing and registration and employee sponsorship to banking and business support. Moreover, its ranking as one of the Middle East's best economic freezones provides exceptional global market visibility. Gulfood has been providing significant returns on investment to international F&B exporters for over 25 years now. It is regarded as a strategic trade and sourcing platform for pursuing new sales from the Middle East, Africa and South Asia. The 20
th
edition will celebrate the show's achievements over the last two decades and will feature the 6
th
Gulfood Awards – the region's leading and most sought after F&B trade accolade.
Categories