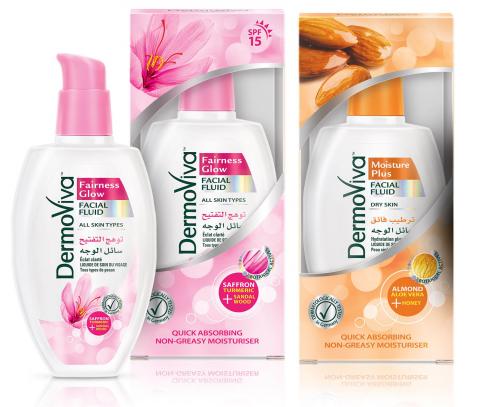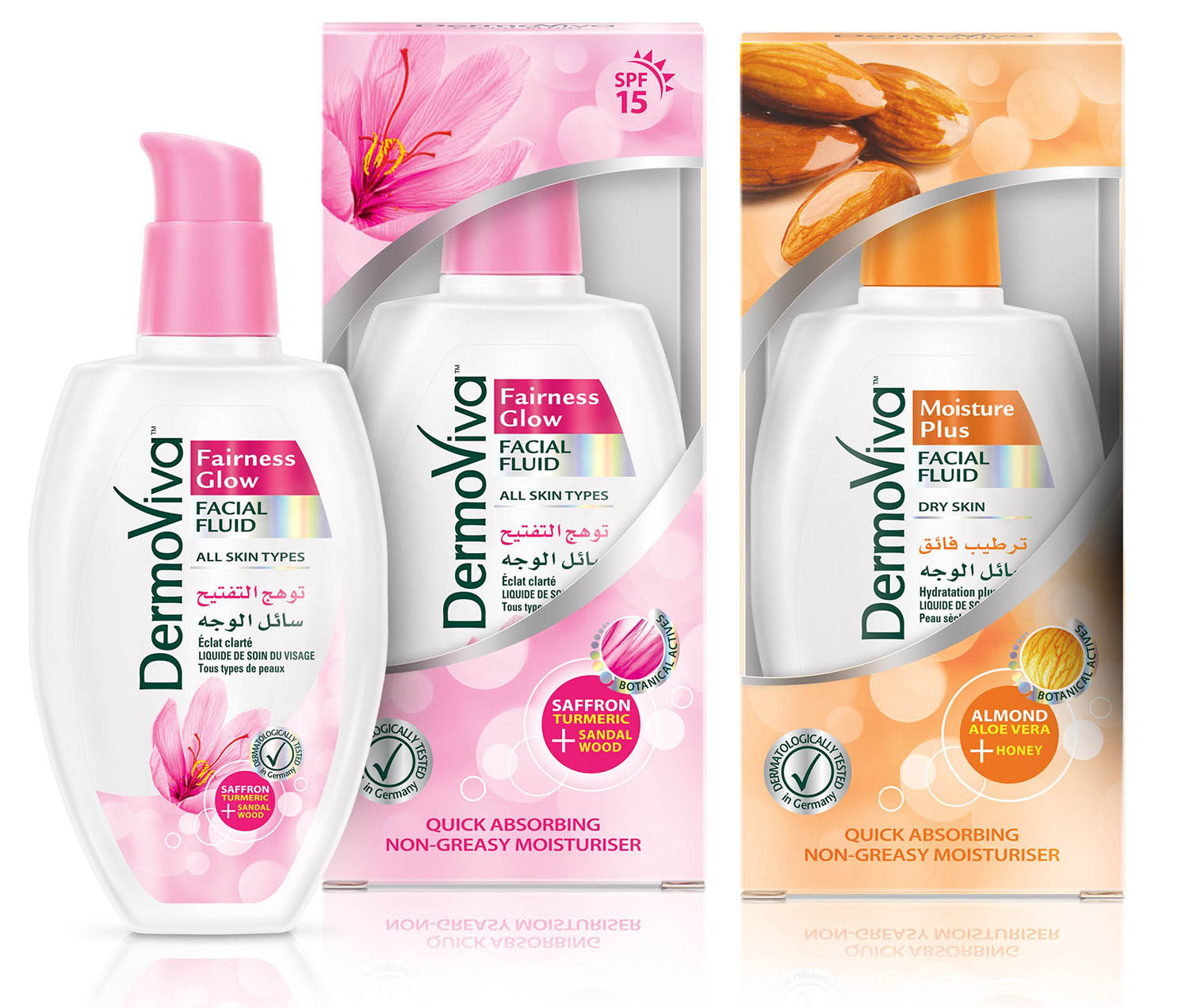 Unique skin beauty liquid is available in variants of Moisture Plus & Fairness Glow
Dabur International has announced the Middle East launch of the Facial Moisturizing Fluid under its DermoViva skin care range. Formulated from key natural ingredients to offer essential skin care, the unique beauty liquid is free of harmful chemicals such as parabens and phthalates.
The Facial Moisturizing Fluid is available in two variants—Moisture Plus and Fairness Glow.
Moisture Plus is a light moisturizer enriched with almond, aloe vera and honey. It soothes dry skin by restoring moisture without clogging the pores with its non-greasy, gel-like formula, resulting in soft, smooth and beautiful skin. Meanwhile, Fairness Glow is a creamy lotion that contains saffron, turmeric and sandalwood. It has fairness actives that provide a deep radiance and makes the skin look healthier and brighter with an even complexion.
Ashok Visweswaran, DGM, Dabur International, said: "Most modern skin and beauty care products contain chemicals like paraffins, parabens, sulfates, and phthalates, which can be harmful to the skin and body. On an average, a woman uses 17 products on her skin every day--exposing her to more than 168 damaging chemicals that can cause itchiness, rashes, soreness, inflammation, among others. The DermoViva skin care range is fortified with natural ingredients that do not contain any of these harmful chemicals. In fact, Dermoviva's new Facial Moisturizing Fluid carries on its legacy of 'No Nasties' with its time-tested ingredients that provide precious moisture-rich nutrients to make skin glow with good health."
The Facial Moisturizing Fluid has a non-sticky formula that is quickly absorbed by the skin without clogging the skin pores. Its regular application protects the skin from environmental pollutants and its nutrients nurture the skin to make it radiant and healthy from within.
Dabur International, a wholly owned subsidiary of Dabur India, has an overall turnover of over USD 1.3 billion and a market capitalization of around USD 8 billion. Dabur's International Business Division headquartered in Dubai is the cornerstone of its growth strategy, reaching a milestone of AED 1 billion within only eight years of its existence.
Categories