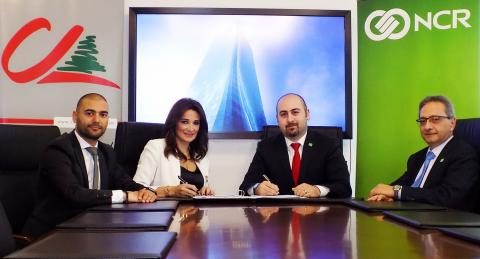 NCR solutions will help Credit Libanais offer customers an exceptional contact centre experience and scale to offer new omni-channel banking services
NCR Corporation (NYSE: NCR), a global leader in omni-channel solutions, today announced that Credit Libanais, a leading financial institution in Lebanon, will transform its contact centre with NCR's innovative technologies. NCR will deliver a high-tech contact centre infrastructure to help Credit Libanais deliver a seamless omni-channel customer experience across its channels.
NCR's innovative solution will allow the bank's customer service team to better engage customers through a 360° view of all enquiries, enabling faster response across multiple channels, including voice, email, chat and SMS to deliver a more seamless customer experience.
"Our strategy is to embark on the digital transformation journey partnering with industry leaders such as NCR to enhance our e-Banking services portfolio; while consistently delivering true omni-channel experience to our customers," said Ms. Grace Salameh Azoury, Group Head of E-channels and Customer Service at Credit Libanais. "As we move forward with our digital journey, Credit Libanais will strive to remain agile, flexible and dynamic to provide value-added services and deliver consistent experience across all banking touch-points."
The NCR solution provides agents with a single view of customer profiles in real time, allowing them to verify callers and fulfil a large number of transactions faster. The NCR Knowledge Base module allows Credit Libanais to store support incidents and case solutions at a central location making future access to information easy. Additionally, NCR's flexible software platform easily integrates with Credit Libanais' existing core banking and CRM systems, enabling rapid installation and deployment.
"Credit Libanais continuously strives to find new ways to delight customers and improve the customer experience, and this transition to NCR's innovative contact centre platform is a big stride in this direction," said Hicham Yamout, NCR general manager for Lebanon. "We will continue to work closely with Credit Libanais to help navigate its digital transformation journey with an agile and responsive contact center, and support its future growth strategy to deliver next generation omni-channel solutions."
NCR's contact center technology enhances the overall experience with an intelligent, real-time performance monitoring system. The open XML and Web-based solution has helped leading financial institutions in the Middle East and Africa region to transform the way they connect, interact and transact with customers.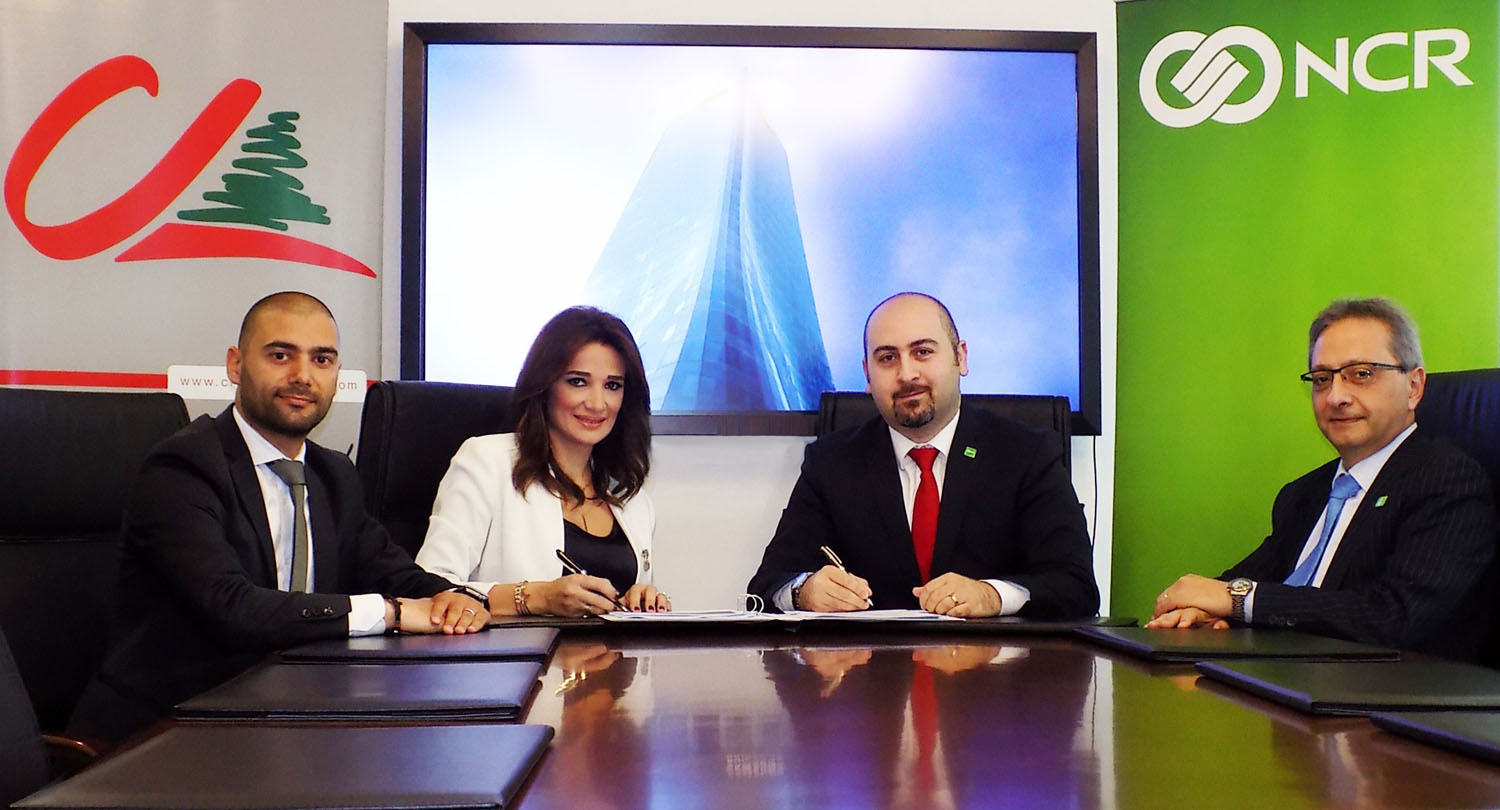 From Left to right: Credit Libanais - Khaled Helou (Deputy head – E-channels) & Ms. Grace Salameh Azoury (Group head – E-channels and Customer Service) NCR Lebanon - Hicham Yamout (General Manager) – Adel Harb (Services Manager)
About Credit Libanais Group
Established in 1961, Credit Libanais Group, one of the alpha banks in Lebanon remains deeply rooted in the country, with a landmark reference Head Office Tower in the banking sector.  The Bank has the 8th largest network in the country with 77 branches including the local and international outreach in Cyprus, Bahrain and Iraq, a representative office in Canada and a subsidiary bank in Senegal.
Year after year, Credit Libanais reaffirms its commitment to conducting business with high ethical standards and sustainability in mind. In 2015, the Bank officially joined the United Nations Global Compact Network, the world's largest corporate responsibility initiative with over 9000 business and 4000 non-business participants in 170 countries, and is an active member in the local UNGC Network. 
Website: www.creditlibanais.com.lb
About NCR Corporation NCR Corporation (NYSE: NCR) is a leader in omni-channel solutions, turning everyday interactions with businesses into exceptional experiences. With its software, hardware, and portfolio of services, NCR enables nearly 700 million transactions daily across retail, financial, travel, hospitality, telecom and technology, and small business. NCR solutions run the everyday transactions that make your life easier.
NCR is headquartered in Duluth, Ga., with over 30,000 employees and does business in 180 countries. NCR is a trademark of NCR Corporation in the United States and other countries. 
Website: www.ncr.com
Categories