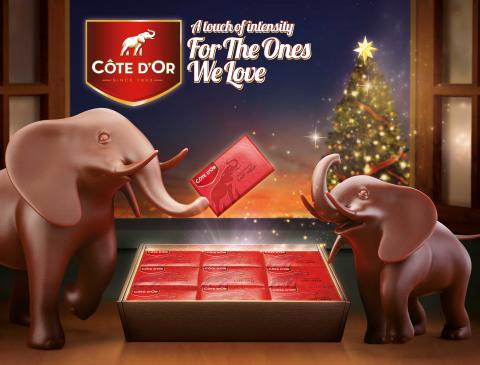 Beirut, November, 2014: It is that time of year again where families travel distances to join their loved ones and celebrate the blissful Christmas season, a time full of love and togetherness where such moments are memorable. This Christmas season, Cadbury Adams Middle East s.a.l., part of Mondelēz International, brings Côte D'Or chocolates to create the fondest memories families cherish most.
With this year's Christmas campaign 'For the Ones We Love,' Côte D'Or managed to reflect the essence of this season by accentuating the bond and genuine moments families and friends share, for time that is well spent with loved ones is the ultimate gift.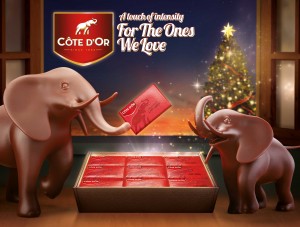 Through their new Christmas inspired packaging, Cote D'Or introduced its offerings with new variants to satisfy all tastes. Côte D'Or has long established itself as a leading gifting item in the chocolate industry and remains the secret to heartwarming and magical moments, especially during holidays.
Founded in 1883, Côte D'Or is among the finest Belgian chocolates around the world with several tastes, sizes and shapes. All Côte D'Or chocolates are made with verified cocoa beans certified by the Rainforest Alliance, making them essential in every home for more gratifying and worthwhile moments.
About Mondelēz International
Mondelēz International, Inc. (NASDAQ: MDLZ) is a global snacking powerhouse, with 2013 revenue of $35 billion. Creating delicious moments of joy in 165 countries, Mondelēz International is a world leader in chocolate, biscuits, gum, candy, coffee and powdered beverages, with billion-dollar brands such as Cadbury, Cadbury Dairy Milk and Milka chocolate, Jacobs coffee, LU, Nabisco and Oreo biscuits, Tang powdered beverages and Trident gum. Mondelēz International is a proud member of the Standard and Poor's 500, NASDAQ 100 and Dow Jones Sustainability Index. Visit www.mondelezinternational.com or follow us on Twitter at www.twitter.com/MDLZ.
Categories