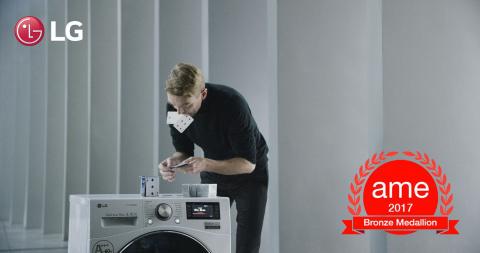 Recognized for Effective Marketing Creatively Demonstrating Key Product Feature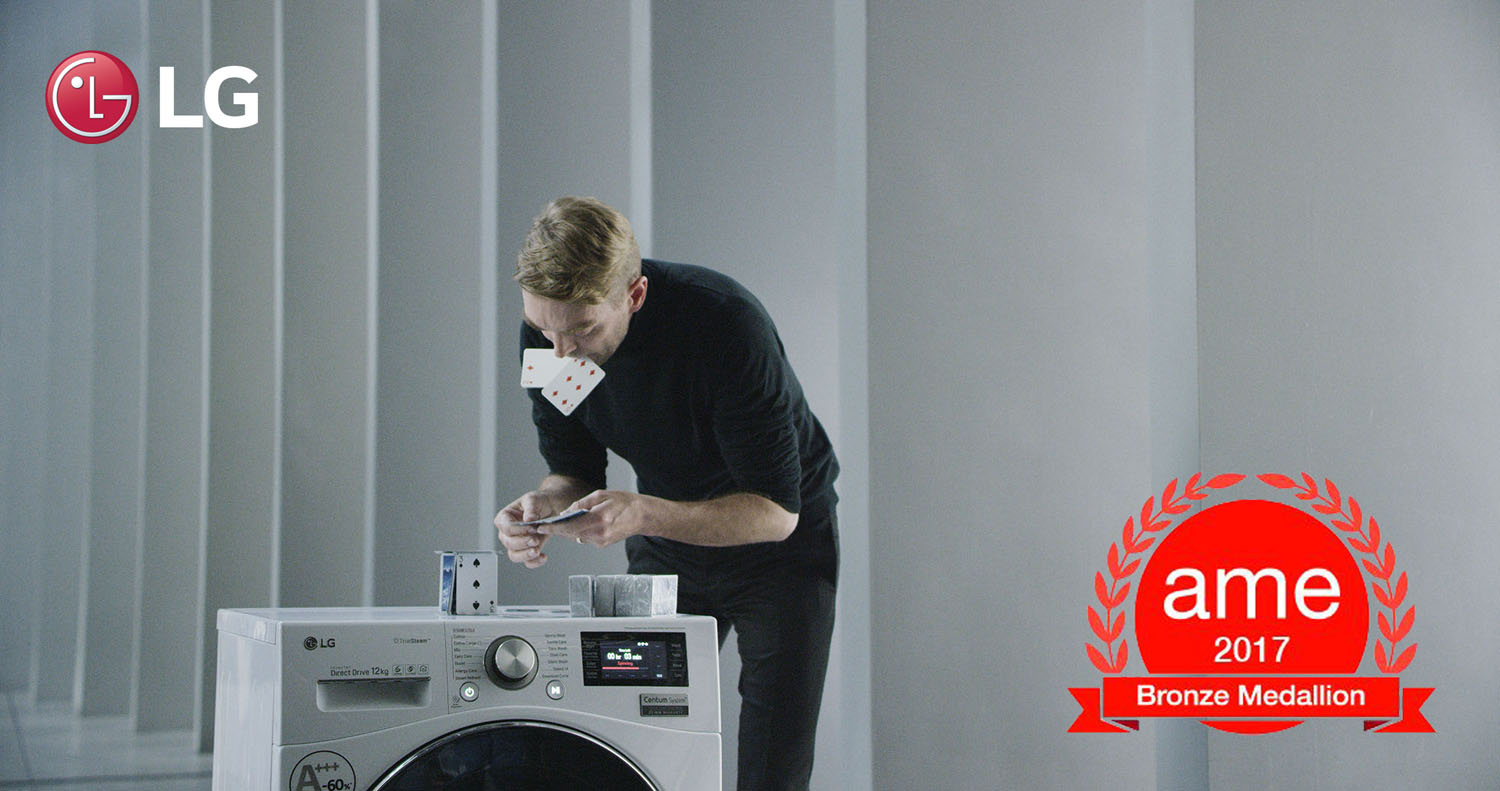 Proving that a washing machines can be the star of a viral video, LG Electronics' House of Cards video was the recipient of an AME Award in the category of branded entertainment. One of the most prestigious industry honors, the AME (Advertising & Marketing Effectiveness) Awards recognize a marketing campaign's strategy, creative concept, production value and most importantly, effectiveness, on the global stage.
The video (http://youtu.be/bthVcI9M2lg) quickly achieved 100 million cumulative views across various sites when it debuted on YouTube last spring. In the video, professional card stacker Bryan Berg is seen building a 3.3-meter-tall house of cards on top of an LG Centum System™ washing machine running at 1,000 RPM, a feat which earned Berg a world record for the highest card structure built in 12 hours. The video was designed to demonstrate in a creative manner LG's new Centum System, which maximizes the washing machine's reliability and energy efficiency with minimal vibration and noise.
"Creativity is our most effective tool for breaking through the clutter and getting our home appliance message in front of target consumers," said Han Chang-hee, vice president of marketing at LG Home Appliance & Air Solution Company. "It's always appreciated when industry leaders recognize the good work that we've been doing. Our thanks and gratitude go out to the judges of the AME Awards for this honor."
Following on the success of its House of Cards campaign, LG produced a series of popular videos to tell the story of its unique and innovative appliances, including "painting" a gigantic wall mural using over 18,000 lightbulbs and commissioning a professional rock climber to scale a 33-story building with nothing more than the suction power from two cordless vacuum cleaners.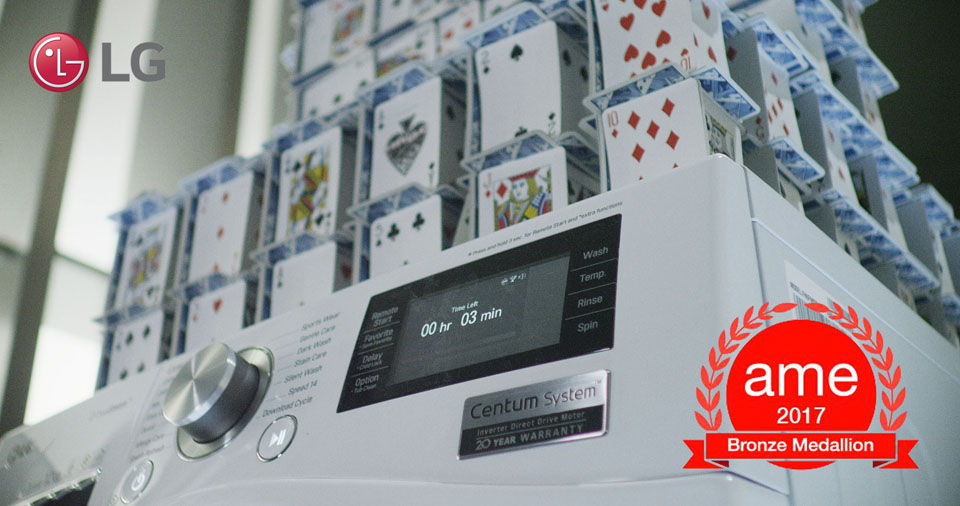 Categories