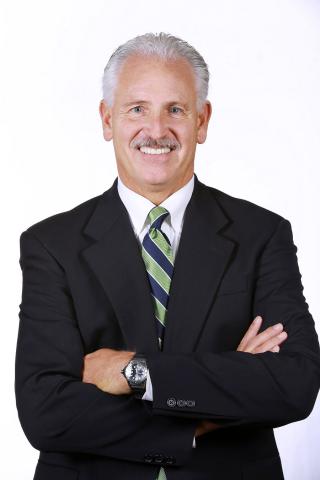 American Hospital Dubai Joins Mayo Clinic Care Network
American Hospital Dubai and Mayo Clinic announced recently that American Hospital Dubai has joined the Mayo Clinic Care Network, a network of health care providers committed to better serving patients and their families through collaboration.
American Hospital Dubai is the first health care organization in the Middle East to join the network. The formal agreement gives the organization access to the latest Mayo Clinic knowledge and promotes collaboration among physicians to benefit patients. Through these shared resources, more patients can get answers to complex medical questions – and peace of mind – while staying close to home.
"We are very proud to be the first hospital in the Middle East to be selected to join the prestigious Mayo Clinic Care Network," says Peter Makowski, CEO of American Hospital Dubai. "We look forward to building on the high standards of care we have in place and enhancing quality even more. As one of the pioneers of private health care, we are determined to push the bar even higher in the Middle East when it comes to patient-centric care – a commitment we share with Mayo Clinic."
As a member of the Mayo Clinic Care Network, American Hospital Dubai will work closely with Mayo to share medical knowledge and clinical expertise in ways that enhance patient care. Network products and services include:
eConsults that enable American Hospital Dubai physicians to connect electronically and directly with Mayo specialists for additional input on a patient's care
AskMayoExpert database for reference at the point of care to offer the latest Mayo-vetted information on disease management, care guidelines, treatment recommendations and reference materials for a wide range of medical conditions
Health care consulting that enables American Hospital Dubai to learn more about Mayo's clinical, operational and business models, including their design and implementation
eTumor Board conferences that invite American Hospital Dubai physicians to present and discuss management of complex cancer cases with a multidisciplinary panel of Mayo specialists and other network members
American Hospital Dubai providers also can access Mayo's extensive library of patient education materials and view archived Mayo Clinic grand rounds presentations that feature Mayo physicians and scientists.
"We are pleased to welcome American Hospital Dubai to the Mayo Clinic Care Network," says David Hayes, M.D., medical director, Mayo Clinic Care Network. "As we have worked together toward this day, it is clear that high-quality, patient-centered care is fundamental to the mission of both our organizations. We look forward to collaborating in ways that enhance that care."
Categories