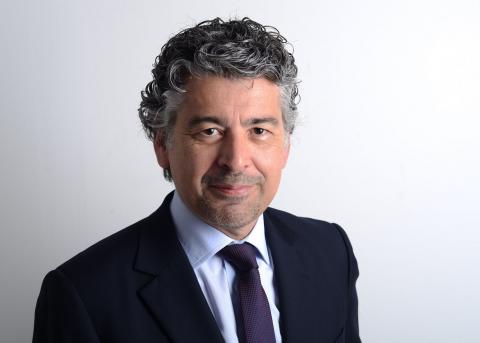 Company to market, sell & implement 'Add In' software application
Collaboration Management & Control Solutions (CMCS), the leading in Project Management Information Systems, has secured a partnership agreement with 'Computer Line Associates', the leading provider of planning and engineering software. The latest collaboration allows CMCS to market, sell and implement TMS -- an 'Add In' software application, to their clients in the Middle East.
TMS is the most comprehensive application designed to 'Support & Report' the progress for any kind of projects right from small and simple to large and complex, managed with Oracle© Primavera™ P6 and Microsoft© Project™. It unique set of features along with a powerful reporting engine helps in speeding up the workflow of the progress control while its internal consistency checks help to improve the quality of the project schedule.
Gian Mario Tagliaretti, COO, Computer Line Associates, said: "CMCS is a well-recognized leader in the Middle East for providing software and services to their clients and working with them has provided us with new and unique opportunities. It can now offer a completely new way of managing the progress for each kind of project by means of a first-in-class software solution and related services. It is a challenge and a great opportunity at the same time for both parties to expand their businesses further, offering unique solutions and support services in the region."
Some of the features of TMS include a dedicated module for Construction Progress Control and an intuitive User Interface with a powerful import/export capability. It can be seamlessly integrated with other CLA applications such as PUMA and SPIDER to receive updated information relevant to the installation quantities. TMS is developed on the Microsoft© .Net Platform and supports Oracle©, PostgreSQL© and SQL© Server databases.
Bassam Al Samman, CEO, CMCS, said: "Through dealer partnership, CMCS seek to build and maintain long-term relationship with its partners and in return, help them market their products and services to our clients in the Middle East. Coming on board to join our portfolio of leading international partners is Computer Line Associates which is a market leader providing innovative software solutions and services, we are confident that through our focused expertise, regional experience, dedicated service desk, we will successfully market their 'Support & Report' application TMS is our market of operation."
CMCS can now provide its existing and potential clients with a comprehensive solution that will help them improve internal communication processes and replace multiple spreadsheets with a single tool which incorporates the 'best practice' and the state-of-the-art Project Control.
Categories