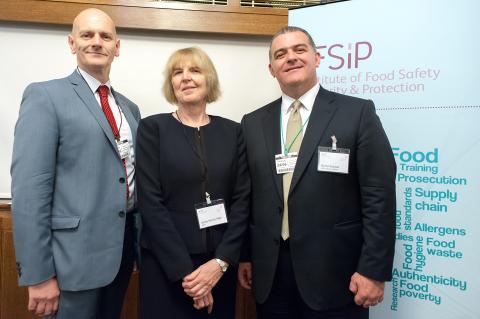 Beirut, June 27th 2014: The Chartered Institute of Environmental Health (CIEH) announced today the appointment of Michel Bayoud, CEO of Boecker®, to the national advisory panel of its new membership organisation, the Institute of Food Safety, Integrity and Protection (IFSIP).
Mr Bayoud joins Chair Professor Chris Elliott, from Queen's University Belfast and representatives from a diverse cross-section of organisations who are involved in all aspects across the food chain on the advisory board.
The advisory board will be receiving input from the Food Standards Agency, Public Health England, Waitrose and Aramark among others.
Mr Bayoud said: "It is a privilege to be appointed to the Advisory Panel of IFSIP. To contribute to the raising of food safety standards through the promotion of IFSIP members across the Middle East will make an important contribution to improving the integrity of the global food chain. This new Institute will provide an international platform for all those involved in food safety from both regulators and practitioners alike, to share in developing good practice across the food landscape".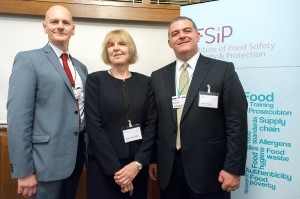 Commenting Frank Post said: "The appointment of Michel Bayoud will provide an important international dimension for the strategic development of IFSIP. As food safety and protection is a global issue, it is essential that the voice of reputable international operators for food safety training is represented".
 The Lebanon based organisation serving the whole of the Middle East, had already signed a memorandum of understanding with the CIEH to deliver CIEH training and qualifications.
Notes to editors:
For media enquiries please contact Brian Cowan on 020 7827 5922 or 07721 456727 or email b.cowan@cieh.org
About the Chartered Institute of Environmental Health:
The CIEH is the professional voice for environmental health representing over 10,000 members working in the public, private and non-profit sectors. It ensures the highest standards of professional competence in its members, in the belief that through environmental health action people's health can be improved
The Chartered Institute of Environmental Health (CIEH) is a leading provider of regulated qualifications in health and safety, food safety, environmental management, fire safety and first aid and operates in over 50 countries
Over 10 million people around the world from the UK to the USA and the Middle East hold a CIEH qualification
The CIEH's clients range from small businesses to multinational enterprises like the InterContinental Hotels Group. We work with governmental bodies in Hong Kong as well as international agencies like the United Nations
The CIEH's 60 qualification training programmes are delivered through a network of over 10,000 registered trainers. The training is developed for the varied skill levels within organisations. They cater to different learning styles and preferences through a series of flexible structures. CIEH qualifications are Ofqual (formerly QCA) regulated and are valued and recognised throughout the world
15Hatfields is the organisation's sustainable venue www.15hatfields.com
For more information about the CIEH visit www.cieh.org
Categories