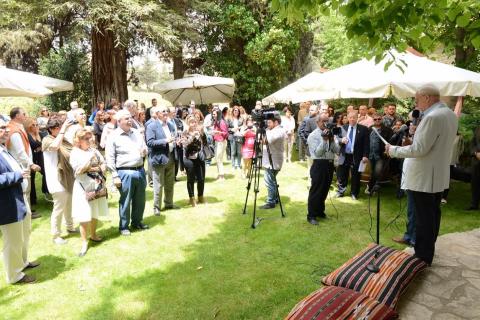 Bekaa Valley Lebanon: Under the Patronage of his Excellency Mr. Akram Chehayeb, Minister of Agriculture, represented by Mr. Anwar Daou, Château Ksara, Lebanon's oldest winery, and WSET (Wine & Spirit Education Trust) announced on 10th of May that the internationally recognized WSET qualifications would be available in Lebanon.
Speaking at a reception at the Château Ksara's winery in the Bekaa Valley, the home of the Lebanese wine making, Mr. Zafer Chaoui, Chairman of Château Ksara, introduced the project: "Château Ksara believes it is important, not only to make wine but to play a role in training the wine professionals of the future and creating a wine culture based on solid knowledge. The WSET is our partner in making this happen".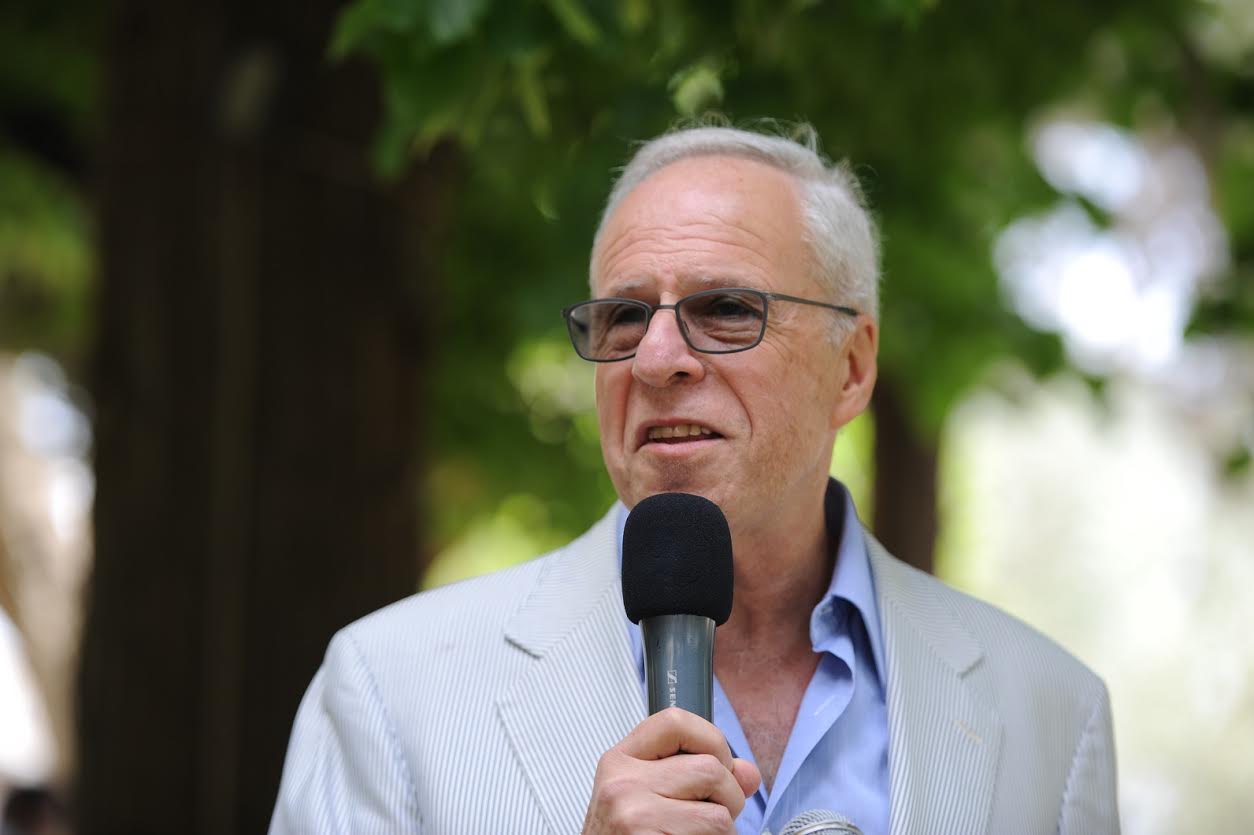 Mr. Ian Harris, Chief Executive of WSET took the floor by saying: "The WSET is a truly international organisation and recently received the prestigious Queen's Award for Enterprise in International Trade in recognition of our work in wine and spirit education around the world. This is made possible through our global network of Approved Programme Providers, of which Château Ksara is the first in Lebanon. We are delighted to be supporting them as they launch the first ever WSET courses in the country".
Finally, the representative of the Minister of Agriculture, Mr. Anwar Daou concluded: "This cooperation should be commended, as it helps us to keep abreast of all the latest developments in the wine industry, making us even more proud of our heritage in this field".
There then followed a tour of Château Ksara's historic Roman caves and a lunch overlooking just some of the winery's vineyards where over a dozen international varieties of grapes are grown.
Château Ksara is the first winery in Lebanon to give such renowned courses.  The WSET was founded in 1969 to promote, provide and develop high-quality education and training in wines and spirits. It has grown into the foremost global provider of education and examinations in the field of wines and spirits. Lebanon, with the support of Château Ksara, is now part of this distinguished program, available in 18 different languages and 62 countries.
The WSET gives four levels of wine qualifications. Initially the first two will be offered in Lebanon on a twice a year basis. Also, for those who pass level 2, level 3 will be offered at a later stage.
Level 1 is offered to those who are new to the world of wine; it is an ideal beginner's course aimed at those working in the wine industry as well as wine amateurs. It was given in two languages. The French session took place on Monday, May 11, 2015 and in English on Tuesday May 12, 2015. Level 2 is more thorough and aimed at trade professionals and consumers alike. The course was held in English from Wednesday May 13 to Friday May 15, 2015.
Both levels were taught at the Sagesse University by Mr. Matthew Stubbs MW, Owner and Director of Vinicole –France.
Categories