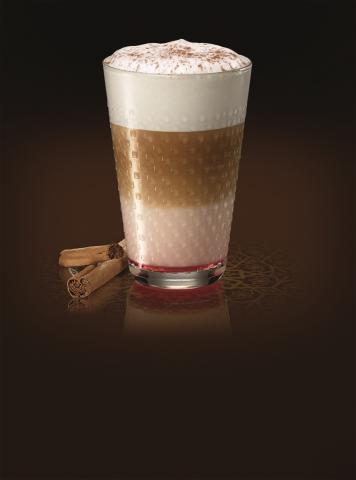 An array of delicious coffee moments specially created by Nespresso for celebration
Beirut, July, 2014 – In the magical hours of darkness - when families and friends come together to laugh, renew and deepen connections - coffee holds a special place. This Ramadan Nespresso brings a special selection of exquisite coffee moments to accompany you through this month.
Nespresso coffee experts have set out to match the certain sensory qualities of its Grand Cru coffees with specific moments during the evening and early hours. Nespresso has a broad, permanent collection of 22 Grand Cru coffees which offer a range of exquisite sensory experiences. These Grands Crus are measured in intensity through a scale which ranges from the more subtle intensity 3 coffees to the most intense Grand Cru which has an intensity of 12.
The wide range of Grands Crus allow you to masterfully select the one which perfectly fits the moment you want to characterize with an exquisite coffee experience. It suggests serving one of its intense families of coffees to break the fast. You could dare to try its Kazaar Grand Cru, its most intense coffee yet. Kazaar is a coffee which has fans all around the world because of its spice and woody notes and its velvety viscosity. When discussions with your family or friends deepen, you could partake in a refreshing, lighter coffee experience. Perhaps try a coffee and milk recipe with the Rosabaya de Colombia Grand Cru from the Nespresso Pure Origin family, which becomes deliciously sweet with notes of caramel, when combined with milk. And if you simply wish to sit and immerse yourself in your own thoughts, Nespresso suggests a Lungo, or long coffee, like the newest addition to the Pure Origin family of Grands Crus, the Bukeela ka Ethiopia Grand Cru. It is a pleasantly light coffee experience with biscuit and caramel notes.
Nespresso has created two beautifully packaged selections of each of these families of Grands Crus for this celebratory period, which also make an elegant gift. The Pure Origin family of Grands Crus has been specially packaged in a stylish set of wrapped sleeves of Bukeela ka Ethiopia, newly released this year, as well as favourites  Dulsâo do Brasil, Rosabaya de Colombia and Indriya from India. The Intense Grand Cru family of coffees, ideal for just the "After Sunset" moment, are attractively displayed in a package which includes its most intense member of the Nespresso Grand Cru range, the spicy Kazaar (intensity 12), as well as the long-roasted Dharkan (intensity 11), Ristretto (intensity 10), Arpeggio (intensity 9) and Roma (intensity 8).
If you get inspired by the special Ramadan coffee recipes, and you want to recreate those or one of the countless hot and cold coffee recipes which are available online, you could even reward yourself with a special 15 sleeve package, and receive a selected accessory for free.
For an Iftar recipe creation session, Nespresso boutiques will throw open their doors to welcome Nespresso Club Members and coffee lovers to learn how to make a selection of delicious coffee and milk recipes, specially created for this celebratory period.
The ease with which exquisite coffee experiences are created through the simple combination of the Nespresso system of coffee machine and capsule, lends itself to evenings of celebration, where time is best spent focusing on family and friends. Nespresso is offering an attractive cash-and-coffee return worth 70USD on every Nespresso milk machine purchase, including the UMilk, CitiZ&Milk, Lattissima+, Maestria and Gran Maestria machines. 
Nespresso specially-created coffee recipes to celebrate Ramadan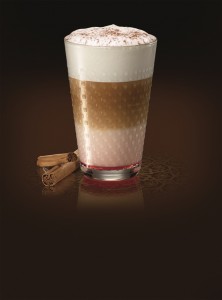 Spiced latte: The daring combination of cinnamon syrup and a pinch of cumin bring surprisingly spicy elements to this milk-based recipe.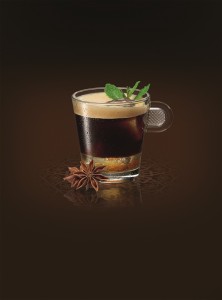 Aniseed flavoured iced coffee with mint: A refreshing coffee experience flavoured with aniseed and served on ice and garnished with a sprig of fresh mint and a piece of liquorice.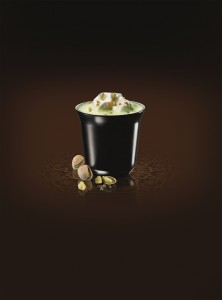 Coffee Pistachio semi-freddo drink: A combination of sweetened whipped cream and pistachio ice cream, to which a Ristretto Grand Cru is poured over; this is a cardamom-topped delight.
This masterful recipe collection created by Nespresso coffee experts, particularly for this celebratory period, are available at Nespresso Boutiques ABC Achrafieh (Level 0) and ABC Dbayeh (Level 3), or by contacting the Nespresso Club at (+961) 5 953 700, or on the Nespresso website www.nespresso.com
Youmna Matta
Weber Shandwick
Email:  Youmna.matta@ws-mena.com
About Nestlé Nespresso SA
Nestlé Nespresso SA is the pioneer and reference for highest-quality portioned premium coffee. Headquartered in Lausanne, Switzerland, Nespresso operates in almost 60 countries and has more than 8 000 employees. In 2012, it operated a global retail network of over 300 e
Categories