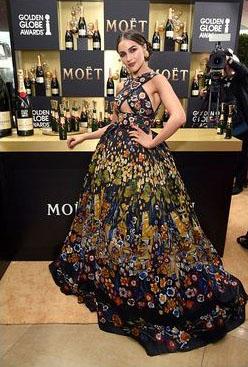 Last night, Moët & Chandon, the Champagne of success and glamour since 1743, celebrated Hollywood's leading filmmakers and brightest stars as the official champagne of the Golden Globe Awards for the 26th year.  Moët & Chandon and celebrities toasted the 74th Annual Golden Globe Awards with over 1,500 Mini Moët, 125 cases of Moët & Chandon Grand Vintage 2006 and Moët & Chandon Grand Vintage Rosé 2006 in magnums and 500 cocktails featuring the iconic Moët Impérial.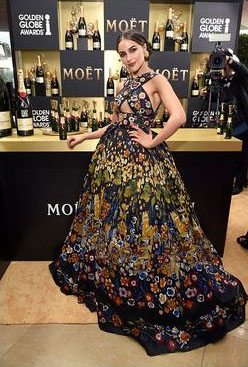 Olivia Culpo
On tonight's Golden Globes red carpet, celebrities including Amy Adams, Justin Timberlake & Jessica Biel, Tracee Ellis Ross, Nicole Kidman, Sarah Jessica Parker, Sylvester Stallone, Regina King, Thandie Newton, Ruth Negga, Kathryn Hahn, Priyanka Chopra, Bernadette Peters, and many more joined Moët & Chandon—celebrating its 26th anniversary as the official champagne of the Golden Globes—for its beloved philanthropic initiative, "Toast for a Cause," raising a celebratory Moët Impérial Mini in honor of their charity of choice.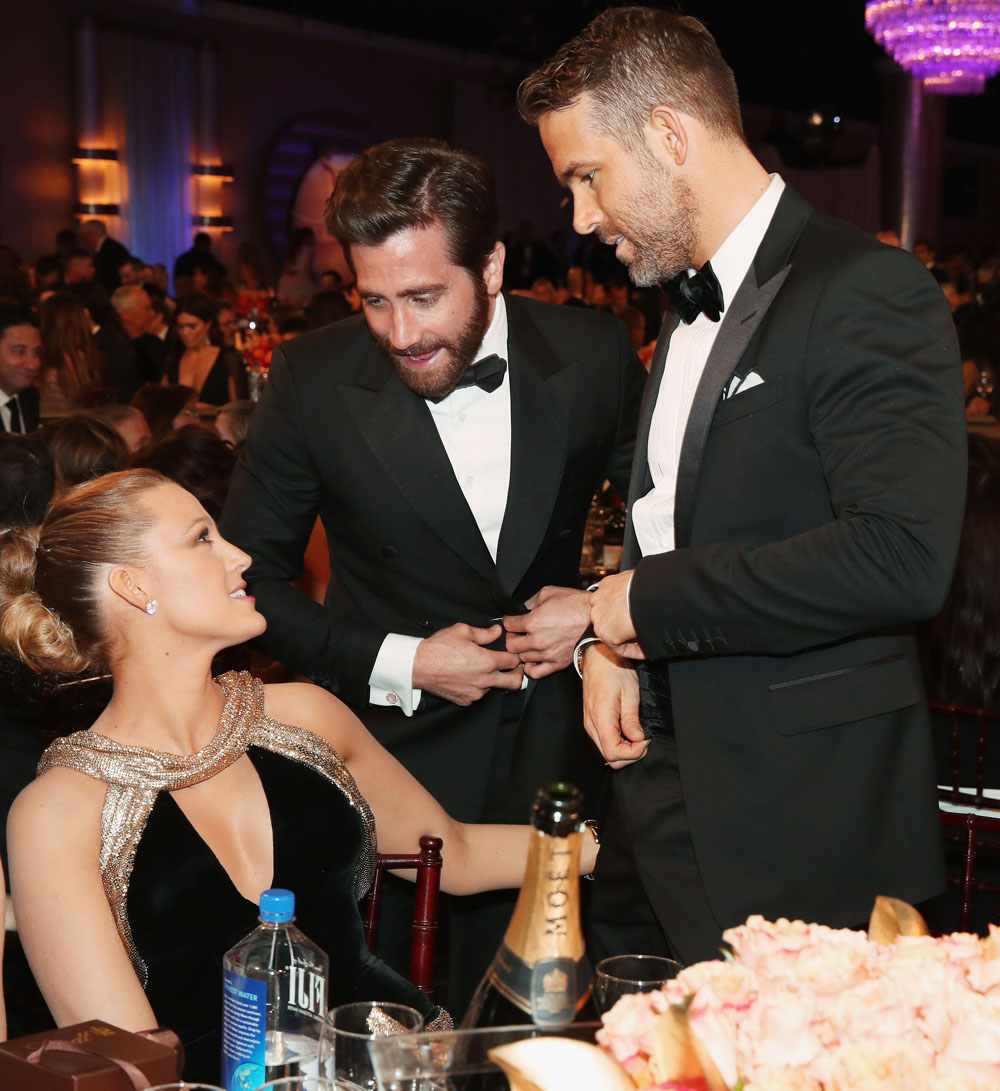 JAKE GYLLENHAAL - BLAKE LIVELY & RYAN REYNOLDS IN BALLROOM
Celebrities including Drew Barrymore, Amy Schumer, Goldie Hawn, Brie Larson, Nicole Kidman & Keith Urban, Meryl Streep, John Travolta, Jessica Chastain, Chrissy Metz, Zoe Saldana, Sarah Paulson, Jonah Hill, Janelle Monae, and many more celebrated with Moët & Chandon, honoring the night's guests and winners.
A red carpet staple for many Hollywood A-listers, "Toast for a Cause" invites Golden Globes nominees and celebrities on the red carpet to raise a toast with Moët Impérial Minis, for which Moët & Chandon will donate $1,000 to the celebrity's charity of choice in his/her name.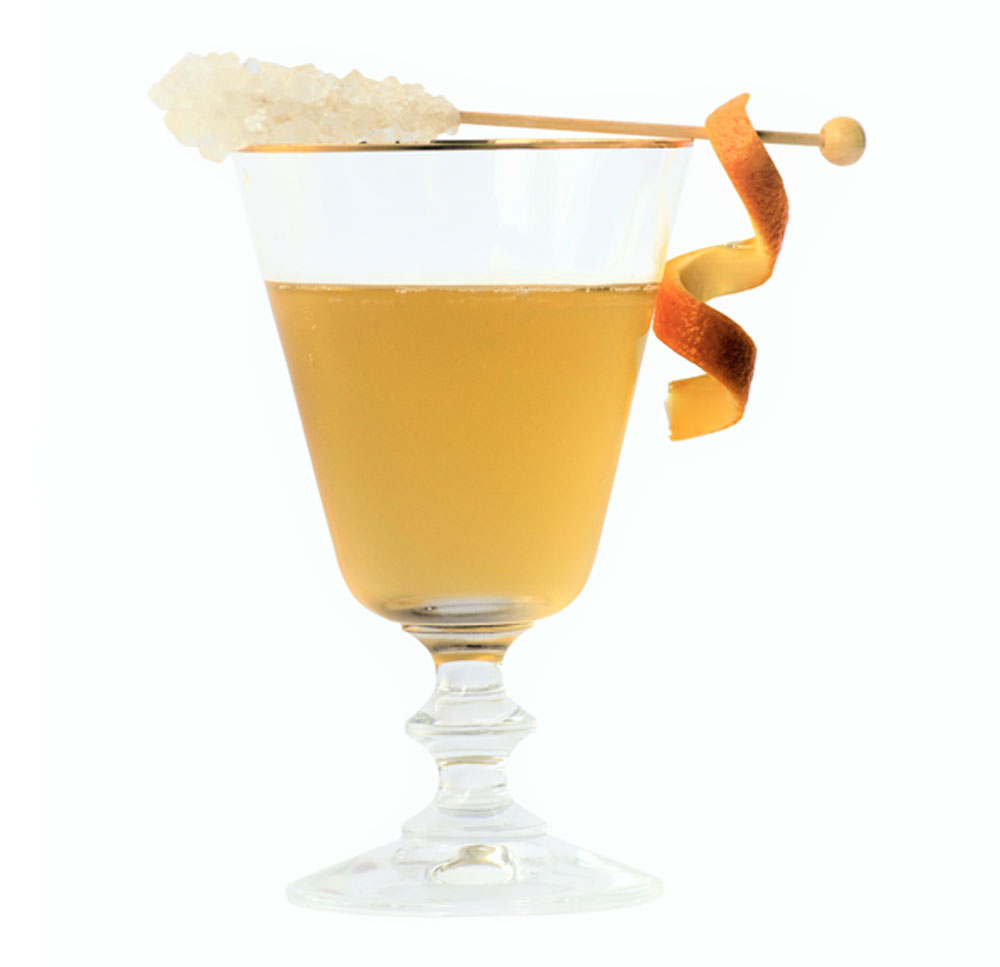 The Moet Diamond Final
This year Moët & Chandon served The Moët Diamond to guests in the VIP lounge, the official cocktail of the Golden Globes created by lifestyle and entertaining expert Olivia Culpo. A modern take on the classic champagne cocktail, Culpo elevated each of the ingredients, adding cherry bitters and a rocky candy garnish, topped with the iconic Moët Impérial.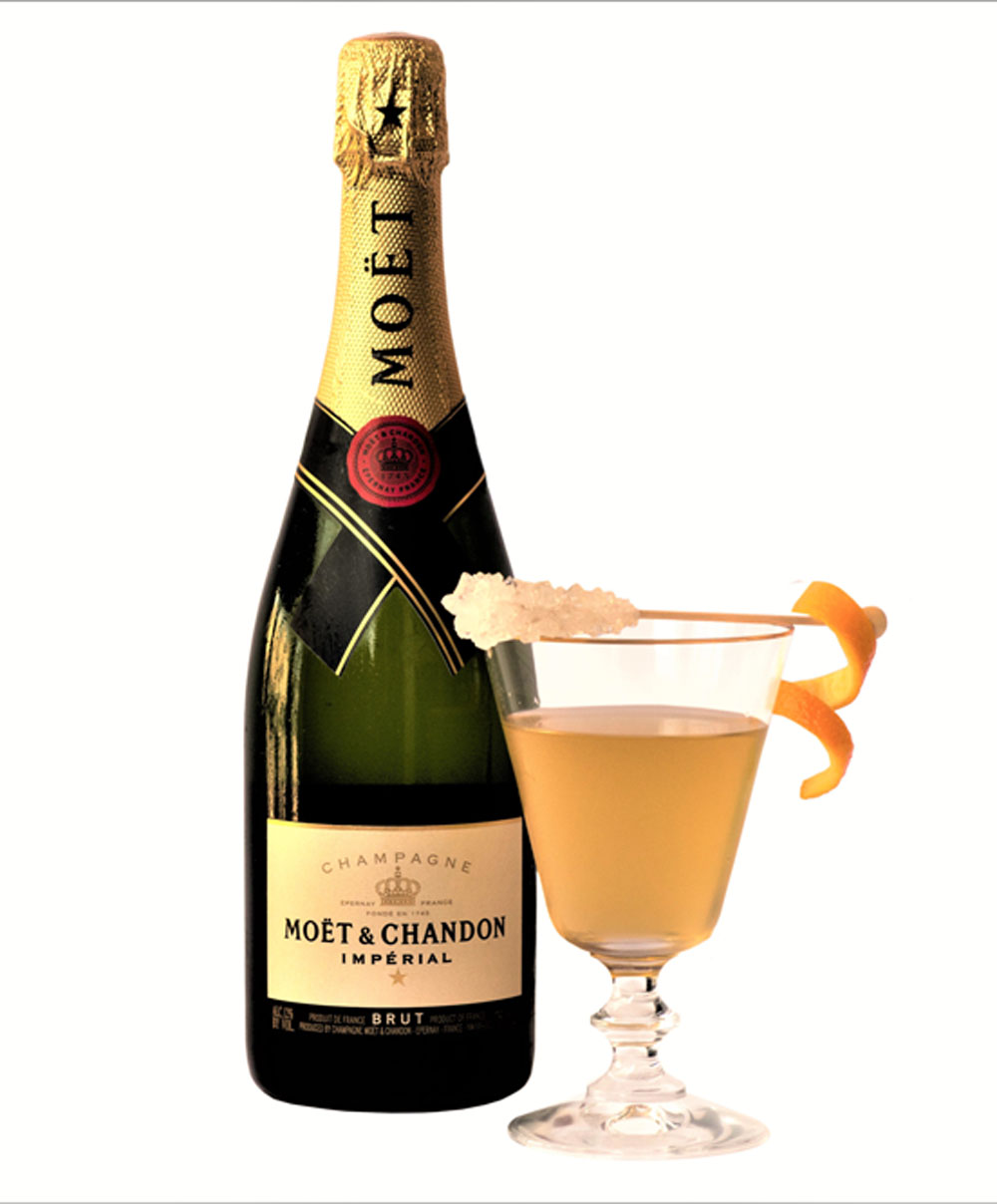 The Moet Diamond w. bottle
ITEMS: Moët & Chandon's guest for the evening, Emily Ratajkowski gushed about her Christmas spent in Italy and champagne-filled NYE in NOLA. Anna Chlumsky made an appearance, "swimming" through the red carpet sea with her arms. Chrissy Teigen & John Legend posted up on the stairs in between interviews, even staying sitting down for a few. John Legend sipped Moët Minis down the red carpet as wife Chrissy Teigen groaned, "Ugh, I want some champagne!!". Ryan Reynolds being the ultimate gentleman, carried the train of wife Blake Lively's dress entering the ballroom, calling out for her to watch her step.
Categories