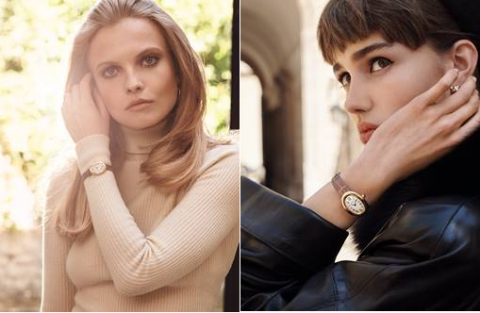 Revealing    beauty                  in          all  its   guises:  that  is  an    enduring       concept         at   Cartier,    a  filter  through  which all creation is viewed and an idea which gave rise to the Baignoire.
It all began with an unprecedented step taken to reveal the creative power of watchmaking design hidden in ordinary     forms.  Cartier  took   this  inspiration  quite literally  by   initially   designing  an               oval    case in the  1910s that would later be transcended by several of formal research. Transforming
objects and embracing beauty are two key components of Cartier's stylistic vocabulary and here this combined approach  resulted  in  the  birth  of  the  Baignoire  watch.
French Chic
Baignoire watch is a signature watch for women who have their sights set high, who  for sake  trends and fashions  and choose this piece for its timeless French Chic.
Cultured, Informed, Unique
It speaks to cultured women blessed with great taste such as Catherine Deneuve, Romy Schneider and Jeanne Moreau – women who are only concerned with freedom and wit, in beautiful objects and life in general