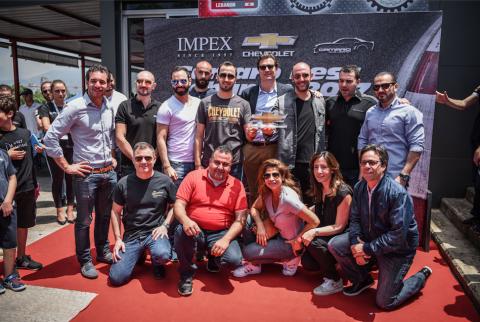 In an adrenaline-fueled event "Camaro Fest Lebanon 2017", Camaro Club Lebanon and IMPEX, the exclusive dealer for Chevrolet, launched the iconic Camaro ZL1 on May 21st at Pit Stop Karting Arena, Zouk, in the presence of General Motors officials, IMPEX Team, Camaro Club Lebanon, Camaro Lovers and media with a special appearance by the Lebanese Champion Abdo Feghali.
During "Camaro Fest Lebanon 2017" guests witnessed not only the launch of the ZL1, but felt the adrenaline rush with the engine roars and smoking tires in this year's edition of the Camaro Club Speed Test Race. Rising the levels of anticipation, the Lebanese Rally Driver Abdo Feghali performed two drift shows like no other, shedding the light on the powerful specifications of the Camaro in various editions.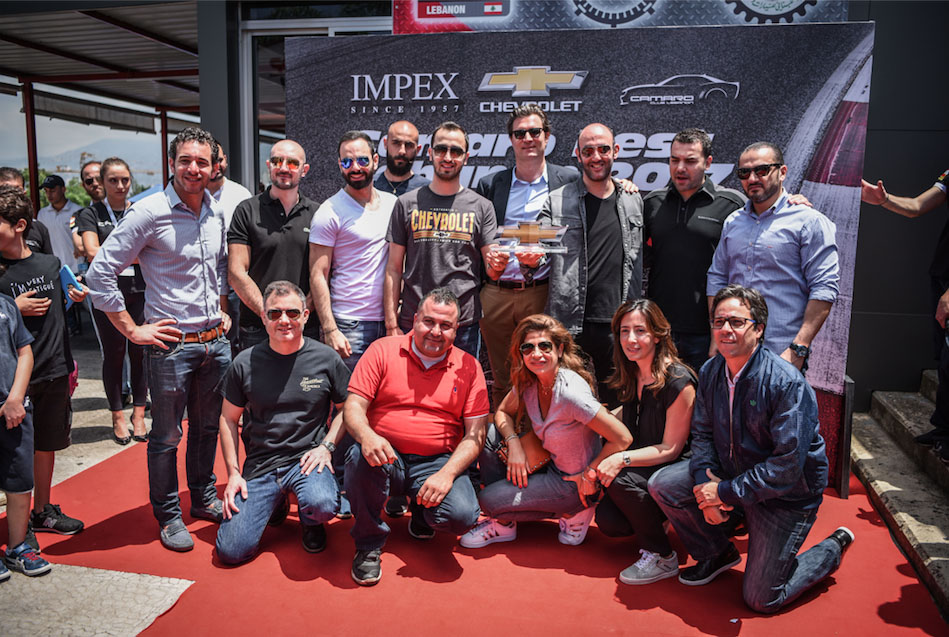 At the end of the event, IMPEX and Camaro Club offered appreciation awards for their supporters and General Motors directors handed the Grand Master Award to IMPEX Lebanon. For the occasion Mr. Farid Homsi, and General Manager at IMPEX said, "The ZL1 offers the best bang for the buck in the world in terms of power, handling and features and is an everyday race ready car."
As for Mr. Pierre Nercessian, President and Co-Founder of Camaro Club Lebanon, he stated, "This event is another accomplishment for the club and a milestone in our journey reaching new heights. The Camaro Fest Lebanon 2017 successfully combined the adrenaline of the speed test with the mystic of the ZL1 and brought together the club, the fans, the cars and the beast."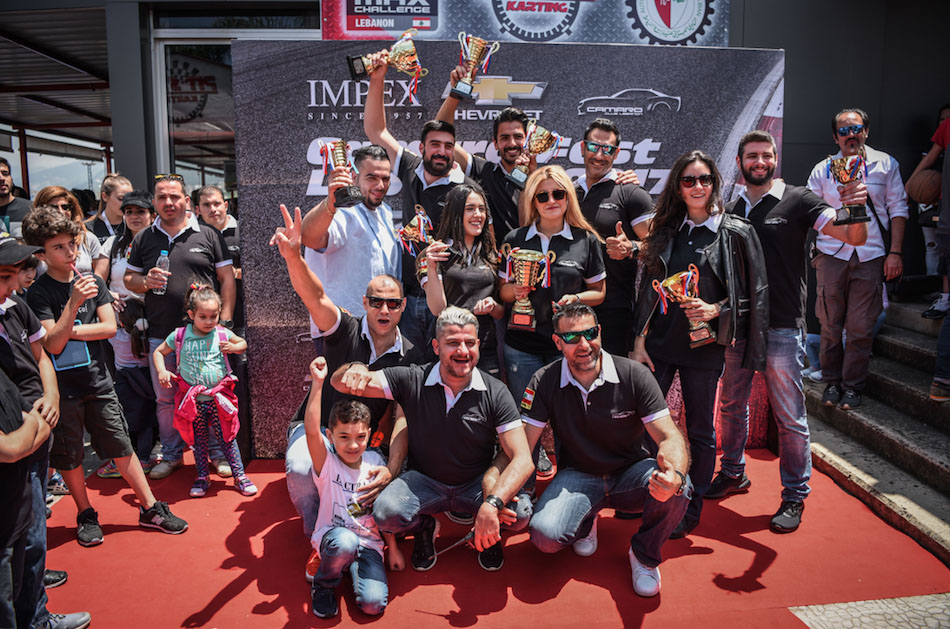 The ZL1 is the most powerful Camaro ever produced, sporting a 650 horsepower supercharged 6.2L V8 engine with a 10-Speed Auto Transmission. The iconic ZL1 is purpose-built to challenge the most advanced sports coupes in the world. Rocketing from 0-to-100km/h in just 3.5 seconds, running a quarter mile in 11.4 seconds, ZL1 is designed to dominate in any setting.
Established in 1957, IMPEX enjoys a long tradition of integrity, trust basis with GM and customers and solid financial strength with banks that has helped establish its strong reputation in the Lebanese market. The range of services are geared towards providing an outstanding car-buying and ownership experience which includes the new-car-buying experience, leading edge Service Center, well stocked Parts Sales Center and a 24/7 Roadside Assistance that's just a phone call away.
Categories