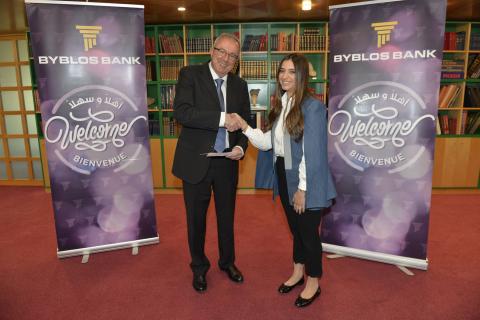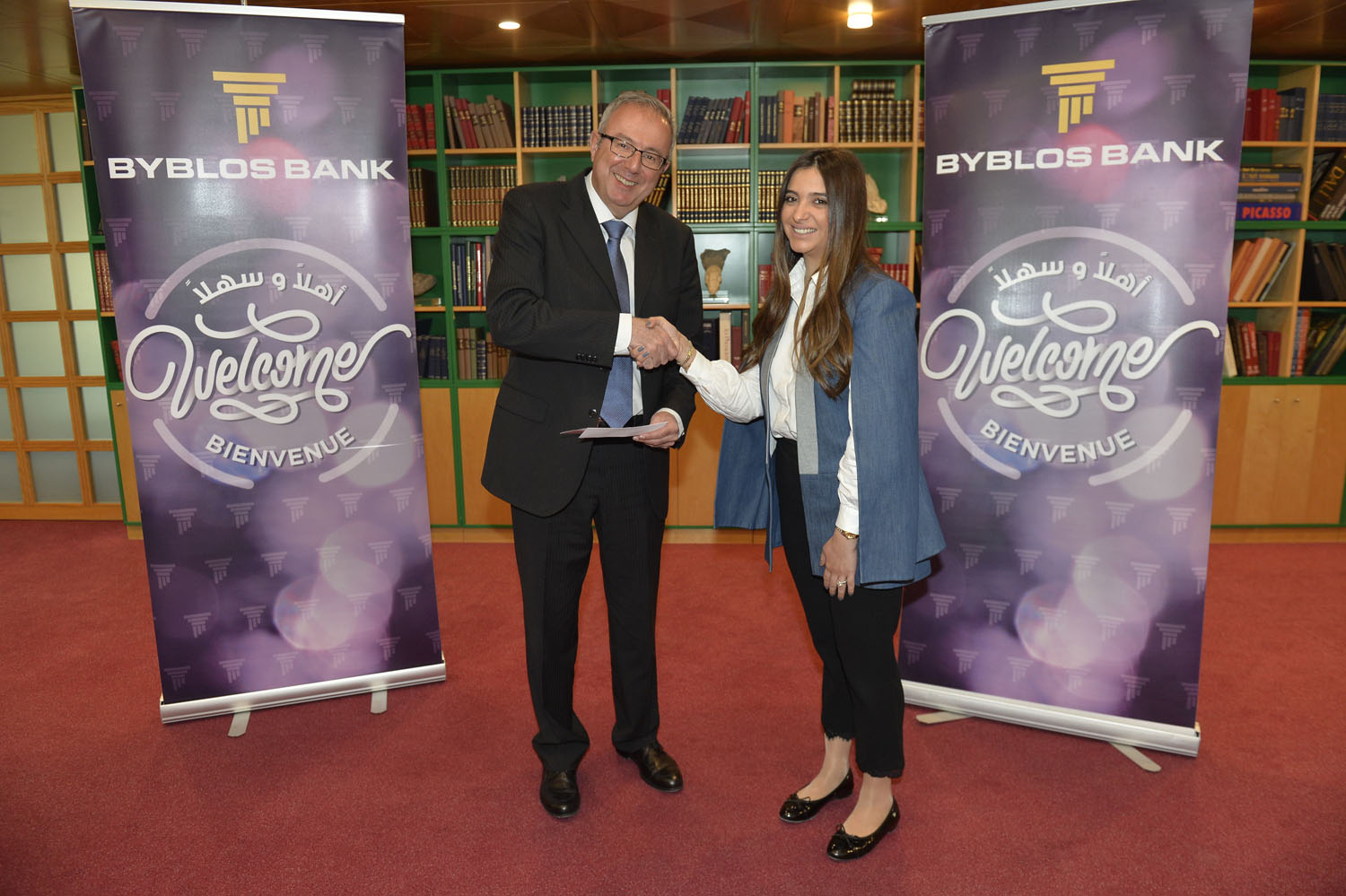 Mr. Fadi Nassar, Mrs. Lara Temsah Chaker
Byblos Bank donated USD 50,000 to four Lebanese non-governmental organizations (NGO) during a ceremony held at Byblos Bank headquarters in Ashrafieh.
This donation is the result of an initiative carried out for the sixth year in a row, through which Byblos Bank's Commercial Banking Division asks the suppliers of its end-year gifts to donate a share of their profits; the Bank then adds an equal share to support four designated NGOs.
For the occasion, Mr. Fadi Nassar, Deputy General Manager and Head of Group Commercial Banking at Byblos Bank, said: "We are proud of this initiative that is based on a tripartite partnership, and through which we can offer support to charitable organizations." He added: "This action reflects the essence of our work ethics, notably since Byblos Bank firmly believes that NGOs are necessary to create a positive change in society."
For her part Lara Temsah Chaker, Fundraising Executive at the Children Cancer Center of Lebanon (CCCL), one of the recipient NGOs said: "We appreciate the constant support of Byblos Bank and its partners through this unique initiative". She added: "The private sector's support to associations plays a pivotal role in helping them convey their message and fulfill their objectives."
The suppliers participating in Byblos Bank's initiative for this year are: Vintage Wine Cellar, Les Caves de Taillevent, The Malt Gallery, Vincenti & Sons, and Patchi.
Categories