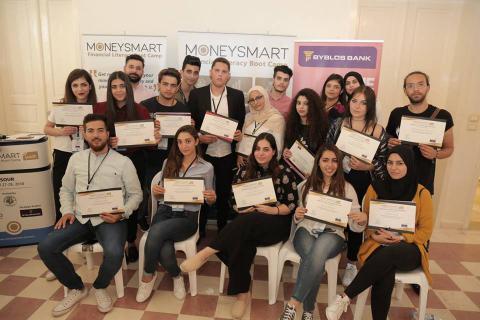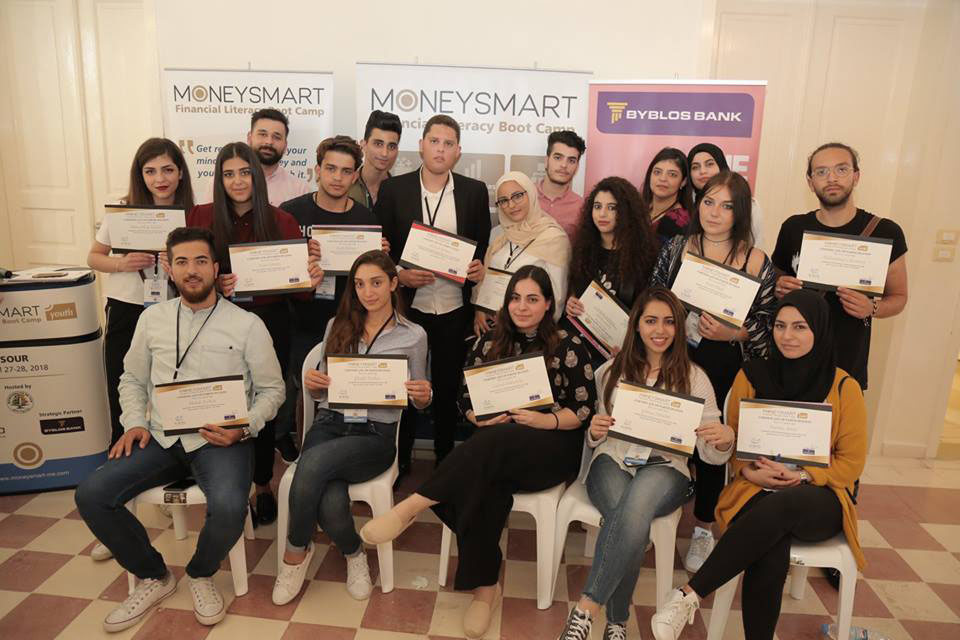 Byblos Bank and Eventa offered in 2017 in-depth training through the MONEYSMART Boot Camps to 219 young Lebanese men and women from 30 different universities. This initiative helped them better manage their finances and plan their future. The Boot Camps, held as part of Byblos Bank's Financial Literacy Program, included 128 training hours in Beirut, Sidon and Zahle, under the supervision of 5 specialized trainers and 8 guests who spoke about their experience in the field.
The figures brought forward by a pre-and post-boot camp survey clearly show that MONEYSMART improved participants' skills with regard to money and its healthy cycle, including budgeting, earning, spending, borrowing, managing risks, leveraging skills and competencies and investing in ways to generate income and ensure financial stability.
For example:
Before the Boot Camps, less than 30% of the participants could correctly distinguish between needs and wants, while this percentage rose to over 80% after the Boot Camps.
Before the Boot Camps, the survey showed that less than 20% of the participants knew the advantages of saving money, while this percentage rose to over 70% after the Boot Camps.
Building on this success, Byblos Bank and Eventa resumed the MONEYSMART Boot Camps in 2018. Targetting 350 young men and women from new regions, the Boot Camps aim to help spread financial knowledge to as many beneficiaries as possible. The first boot camp took place in Tyre during April with the participation of 80 young men and women aged between 20 and 25 from seven universities in the region, while the second took place in Tripoli in May with the participation of 65 young men and women from nine universities in the region.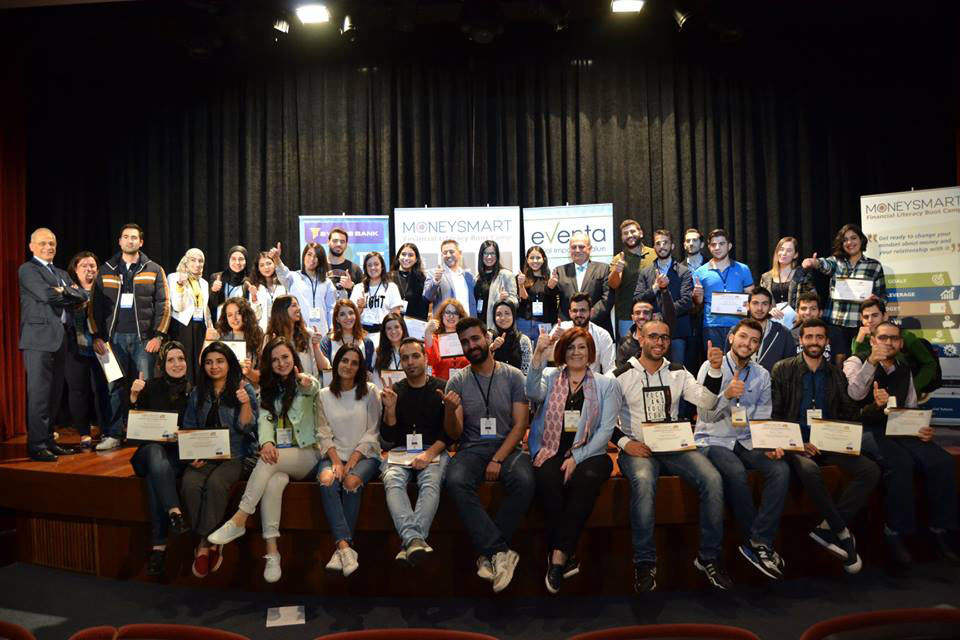 For the occasion, Nada Tawil, Head of Group Communication Department at Byblos Bank said: "We have developed our Financial Literacy Program in light of studies that showed an urgent need in the community for individuals to know their financial rights and obligations for better planning and a happier financial life. The MONEYSMART Boot Camps are in line with two financial literacy initiatives already launched by Byblos Bank, and currently communicated via different media channels." She added: "These two initiatives advance easy-to-understand explanations on everything from personal finance to growing a business, banking products and the economy in general."
For her part, Nina Abi Fadel, Founder and Managing Director of Eventa said: "MONEYSMART offers a special and unique opportunity for young men and women to hone their financial skills, enhance their knowledge in this field and grow their determination. It is also an opportunity for them to change their lives and secure their future as the Program targets young people in a way that caters to their needs and answers their questions, within an interactive and practical framework that is meant to provide them with a rich and fruitful educational experience. Thus, by dedicating two days to this program, young men and women acquire information that will help them all their lives."
After their success in Tyre and Tripoli, the MONEYSMART Boot Camps will land in Chouf on June 30-July 1 before heading to Beirut on July 7-8. For those wishing to register, please visit the following link: http://bit.ly/MS2018Website
Categories